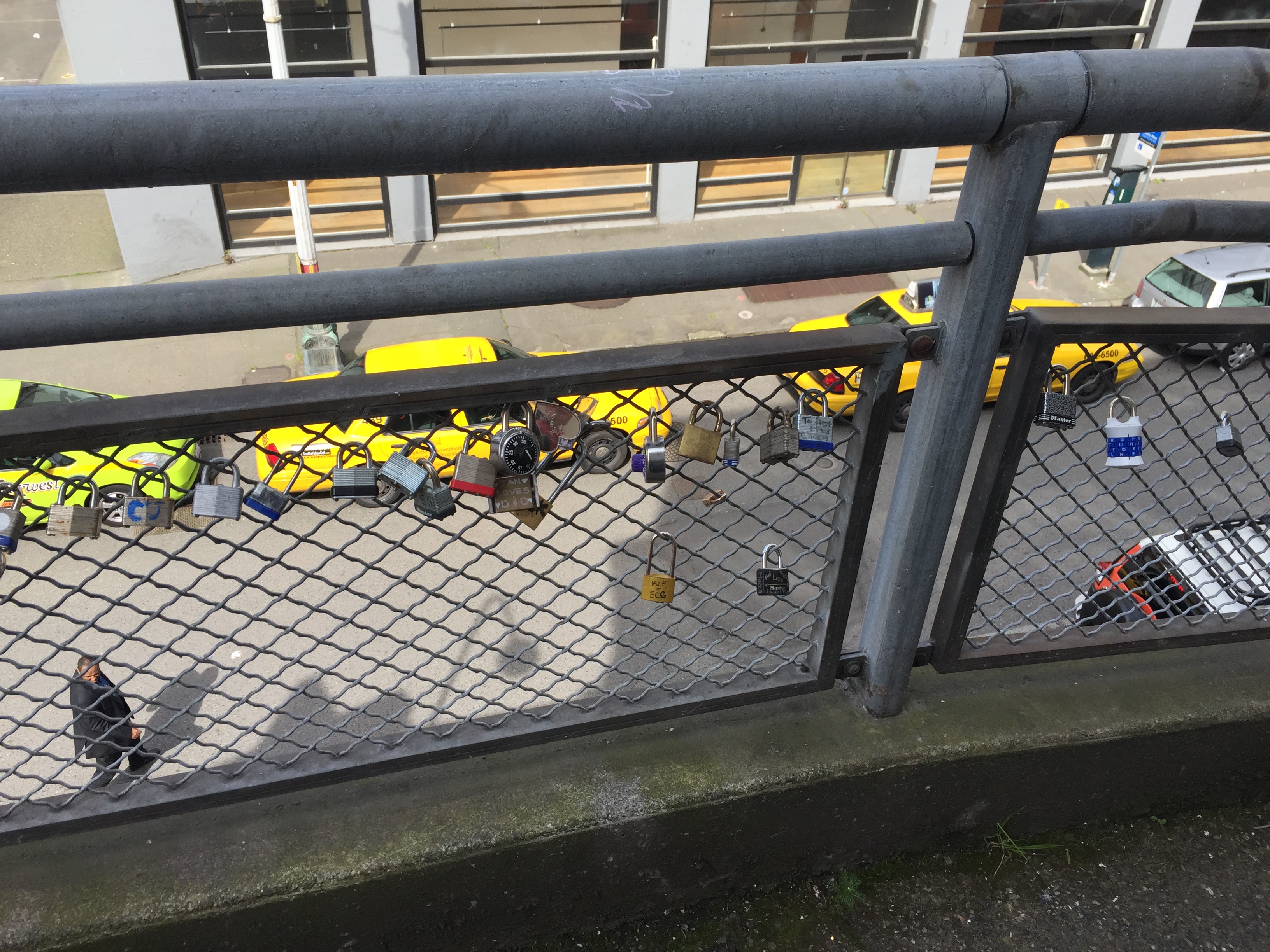 Feds love SDOT: The USDOT is apparently gushing about how well Seattle is doing road safety projects.
Charting household emotions: What does a room make you feel? Evidently a lot as these charts suggest.
Berlin capping rents: Berlin expands rent caps for new contracts; landlords are prohibited from charging more than 10% of the local average for new tenants.
Ride the trails: Cascade Bicycle Club has put out a new app to seek out bike trails.
Map of the Week: Of course it's the Tube map, but not for the reason you might think; there's a lot to dislike about it.
Ferry data: Seattle Transit Blog takes a look at ferry reliability in the Puget Sound.
Summer streets: Capitol Hill is getting pedestrian-only streets on select nights this summer as part of a trial run.
Au revoir: Paris is saying goodbye to the love lock craziness, they're removing them from city bridges.
Move Seattle: Pedestrian and bicycle advocates say that the Move Seattle plan needs to better fund walking and biking improvements.
Urban productivity: How proximity and speed can increase productivity for cities.
Too damn high: A comprehensive take Grist about the ridiculously high rents in Seattle.
Creative affordability: Maybe there's a new model to create "co-working" space for low income workers engaged in small-scale manufacturing.
Revising Lowrise: Changes may be on the way for Seattle's Lowrise Residential zones, Capitol Hill Seattle Blog has the details on this week's public meeting to discuss them.
Fees, not taxes: Why cities keep raising fees instead of taxes to raise revenue.
210 years: Data and a two-minute video on the rising and falling density of Manhattan over 210 years.
The 4%: Only 4% of Americans walk or bike to work, Vox has 6 ideas on how to boost that number.
Drop some cash: The top 10 most expensive apartments for rent in Seattle.
Paying for parking: Beijing officials will soon require residents to own a parking space before they can even buy a car.
Profiting on the desperate: A story about how "three-quarter" housing landlords take advantage of homeless.

Stephen is a professional urban planner in Puget Sound with a passion for sustainable, livable, and diverse cities. He is especially interested in how policies, regulations, and programs can promote positive outcomes for communities. With stints in great cities like Bellingham and Cork, Stephen currently lives in Seattle. He primarily covers land use and transportation issues and has been with The Urbanist since 2014.