Save for our executive director and managing editor, our staff is entirely composed of volunteers. Our core staff handle day-to-day operations and are supported by other teams that work on seasonal projects like endorsements, legislative advocacy, and walking tours. If you're interested in joining our team, shoot us a message on social media or via our contact form. Please note that all views expressed by writers and members of The Urbanist are their own and not that of their employers.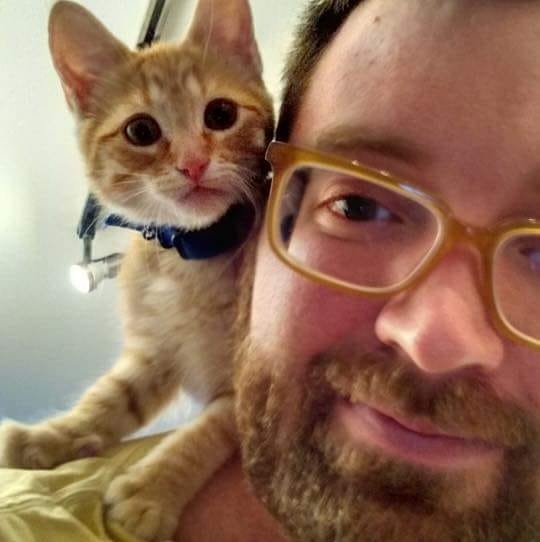 Doug Trumm started volunteering with The Urbanist in 2015 as a writer and has served as editor and publication director. He graduated from the Evans School of Public Policy and Governance at UW in 2019 with a concentration in (you guessed it) urban policy. He lives in East Fremont/West Wallingford and loves to explore the city on his bike. His cat Ole is a national treasure. Follow him on Twitter @dmtrumm or send him an email at doug [at] theurbanist [dot] org.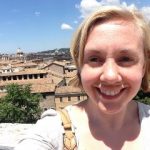 Natalie Bicknell Argerious is a writer and community college instructor who lives in the Central District with her husband and two adorably pugnacious Chihuahuas. In her research and writing, she is always on the lookout for better ways of creating sustainable, diverse, and vibrant cities. She has been writing for The Urbanist since 2018 and Managing Editor since August 2021. Email her at natalie [at] theurbanist [dot] org.
Executive Board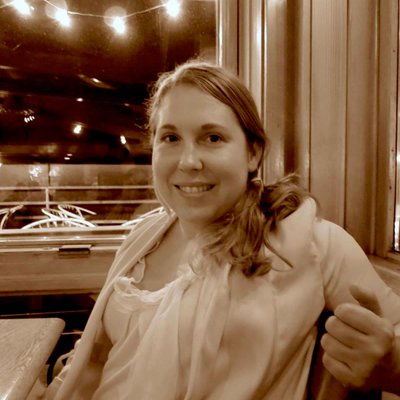 Erin Fried, Boardmember
Erin Fried is a writer, planner, and conflict resolution specialist with expertise in social marketing, community organizing, and peace-building. She has 12 years of experience in research, advocacy, and program management across a range of focus areas, including affordable housing, climate change, disaster recovery, immigration reform, and the arts. She is committed to approaching all issues through the lens of equity.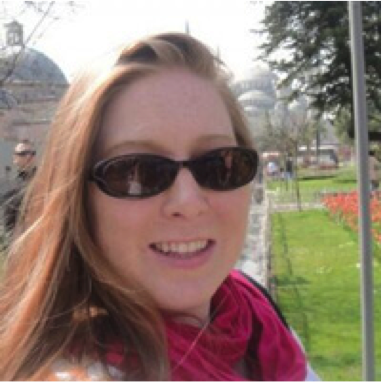 Amy Gore, Board President
Amy Gore grew up in the suburbs of Nashville and became a committed urbanist after being delighted by a throng of Elvis impersonators in a downtown Atlanta transit station. She has spent two decades working in land use, transportation, affordable housing, and economic development policy in the private, non-profit, and public sectors. Currently, Amy works as a legislative analyst for the City of Seattle and lives in North Beacon Hill.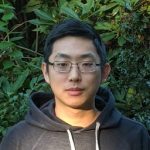 Shaun Kuo is a recent graduate from the University of Washington's Jackson School, and current master's student at UW Tacoma's MA in Community Planning. He is a Seattle native who has lived in Wallingford, Northgate, and Lake Forest Park. He enjoys exploring the city by bus and foot. He joined the board as treasurer in 2020. Shaun also serves an editor and writes about energy policy, development, and parks. Follow him on Twitter @kuo_shaun or send him an email at shaun [at] theurbanist [dot] org.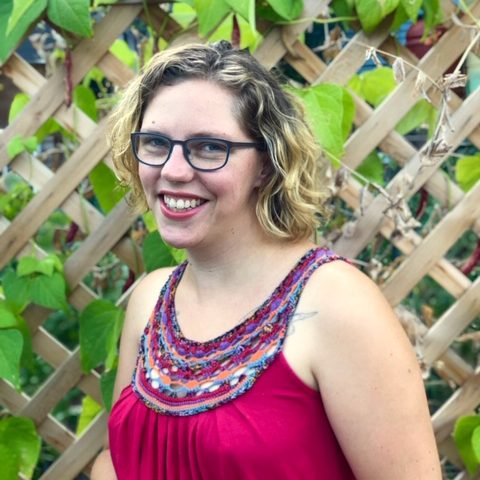 Kelli Refer, Board Secretary
As a transportation policy expert, Kelli focuses on the intersections of land use, public health, social justice, and how people move around cities. Previously she worked as legislative aid for Councilmember Mike O'Brien and worked on several pieces of legislation for the Move All Seattle Sustainably (MASS) Coalition. She is also a bicycle advocate, who strives to make riding bikes a safe and accessible way for people to get around, especially for families. Whenever possible her family loves to combine the bus, bikes and hiking shoes to explore Washington's beautiful state parks.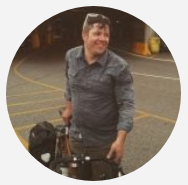 Patrick Taylor, Education and Programming Director
Patrick Taylor grew up across the Puget Sound from Seattle and use to skip school to come hang out in the city. He is an designer at a small architecture firm with a strong focus on urban infill housing. He is passionate about design, housing affordability, biking, and what makes cities so magical. He works to advocate for abundant and diverse housing options and for a city that is a joy for people on bikes and foot. He lives in the Othello neighborhood with his fiancé and kitty. Follow him on Twitter @pwalchtaylor.
Staff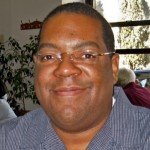 Charles grew up in the Seattle/Tacoma area and after a 15-year stint in Chicago and the Midwest is happy to again make his home in the Seattle area. After experiencing large scale integrated transit systems such as Chicago's CTA, he developed an interest in improving people's lives in cities. He serves on the board of the Seattle Subway Foundation. Charles provides technology support for The Urbanist and occasionally can be found in the urban blogosphere with a byline.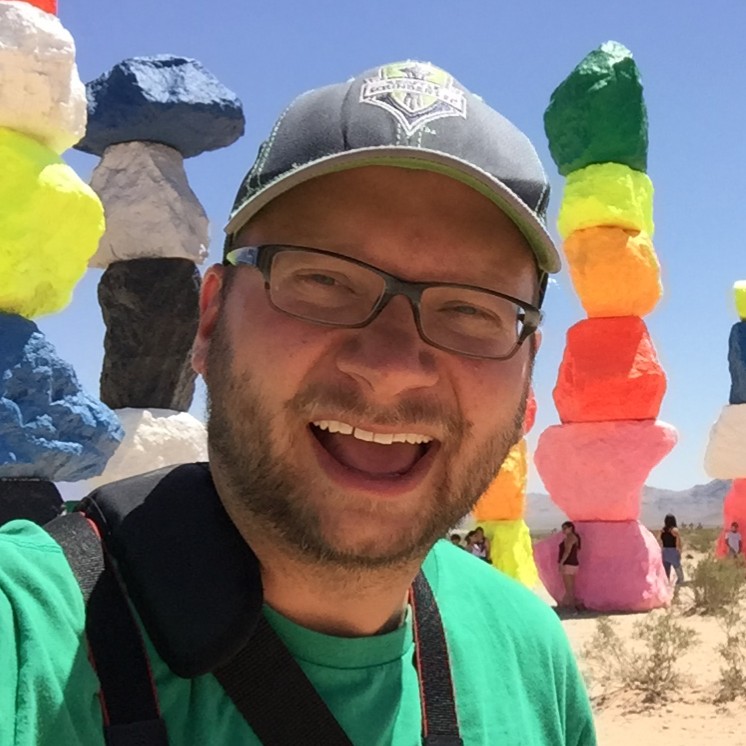 Ray Dubicki is a stay-at-home dad and parent-on-call for taking care of general school and neighborhood tasks around Ballard. This lets him see how urbanism works (or doesn't) during the hours most people are locked in their office. He is an attorney and urbanist by training, with soup-to-nuts planning experience from code enforcement to university development to writing zoning ordinances. He enjoys using PowerPoint, but only because it's no longer a weekly obligation.

Stephen is an urban planner with a passion for sustainable, livable, and diverse cities. He is especially interested in how policies, regulations, and programs can promote positive outcomes for communities. Stephen lives in Kenmore and primarily covers land use and transportation issues for The Urbanist. He previously served as Publication Director and boardmember of The Urbanist from February 2014 through August 2017. Send him an email at stephen [at] theurbanist [dot] org.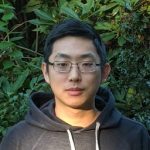 Shaun Kuo is a recent graduate from the University of Washington's Jackson School, and current master's student at UW Tacoma's MA in Community Planning. He is a Seattle native that has lived in Wallingford, Northgate, and Lake Forest Park. He enjoys exploring the city by bus and foot. Some of his beats include energy policy, land use, development, and parks.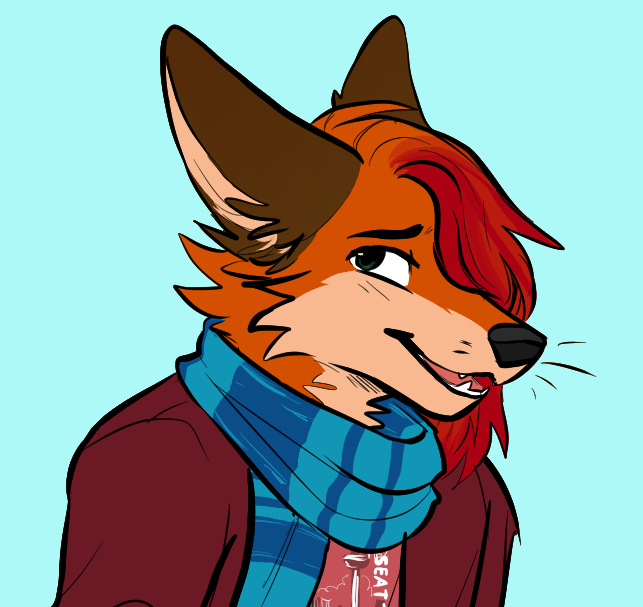 Chris is a University of Washington Environmental Sciences graduate who moved to Bellevue in 2015. When he's not busy being an urbanist fox on the internet, he's working on the Eastside to support efforts reducing greenhouse gas emissions and going to city council meetings to denounce the hegemony of automobile infrastructure. Follow him on Twitter at @Deutski1.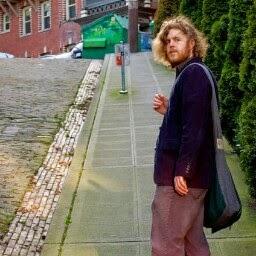 Ryan Packer lives in the Summit Slope neighborhood of Capitol Hill. They are on the board of the Friends of Pike Place Market and write about transportation issues at Capitol Hill Seattle. They believe in using Seattle's history to attain the vibrant, diverse city that we wish to inhabit. Follow them on Twitter @typewriteralley or email at ryan [at] theurbanist [dot] org.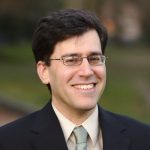 Andres Salomon is a dad, safe streets advocate, and former mayoral candidate. He lived in Northeast Seattle but now resides in New York City. He provides technology support for The Urbanist. Follow him on Twitter @Andres4NY.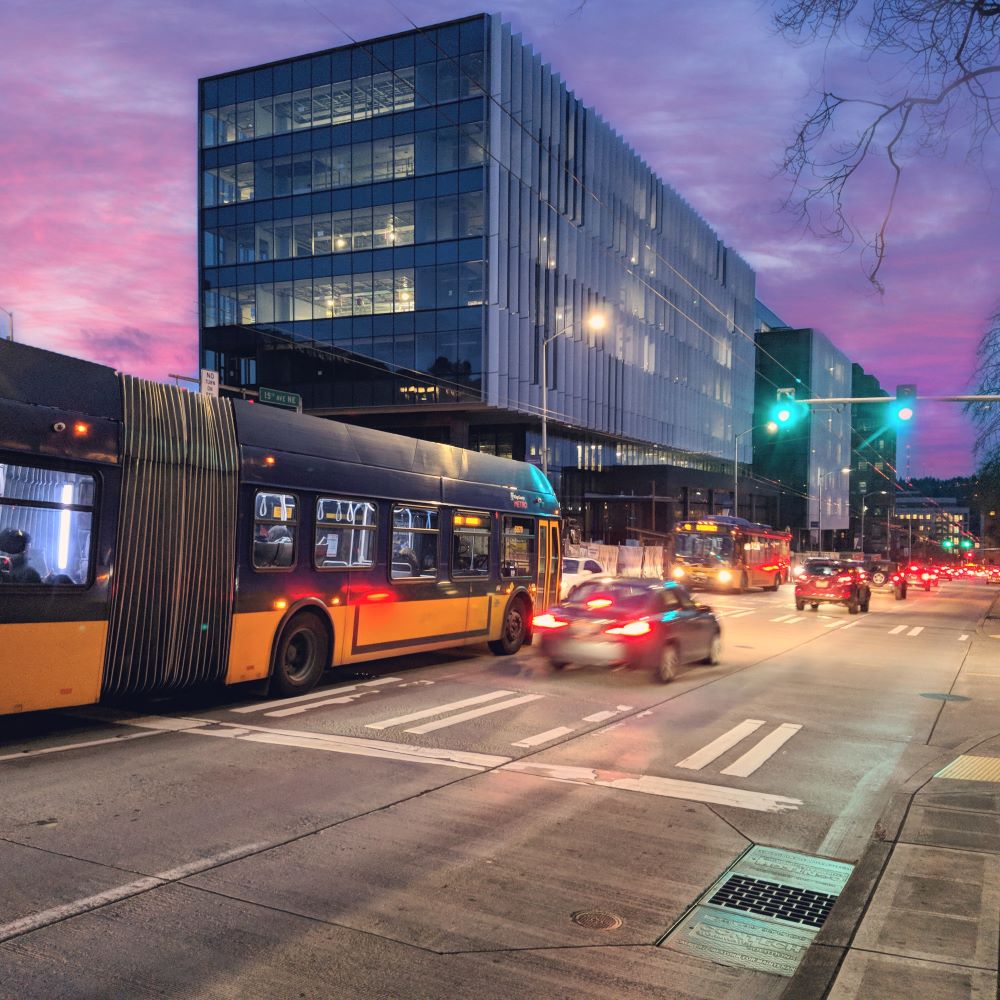 Brandon Zuo is a high schooler and enjoys reading about urban planning and transportation. They enjoy exploring the city on the bus and on their bike. They believe that income and racial equality should be at the forefront of urban development. Brandon Zuo formerly wrote under the pseudonym Hyra Zhang.
Syndicated Contributors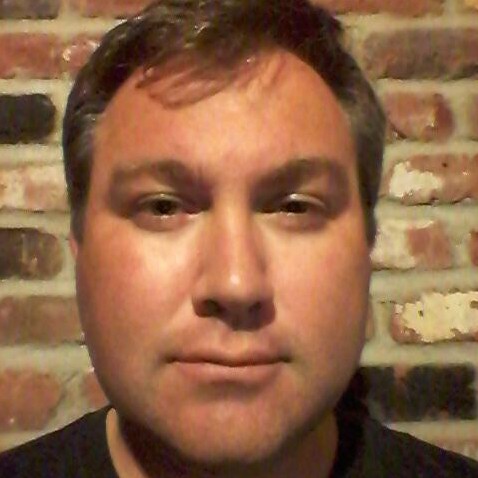 Mike Eliason is a certified passivhaus designer, energy geek, and design nerd with an almost fetishistic interest in prefab wood buildings, low-energy architecture, social housing, and all things German. He has lived in Fremont for nearly a decade, and wants Seattle to become a greater version of Freiburg so his wife doesn't force him to return to live in Vauban. He's also begun the process of forming a baugruppe. Follow him on Twitter @holz_bau.

Troy Heerwagen is the producer of Seattle's pro-pedestrian blog, Walking in Seattle. He's a native Texan who moved to Seattle several years ago to enjoy the wonderful combination of urbanity and nature in the region. He wrote a book to help others looking to find the right place for them, called Move to the Place of Your Dreams: A Relocation Handbook. He loves cities and walking, hiking, and biking. By day, he is a professional consultant for a technology firm. Follow him on Twitter @WalkingSeattle.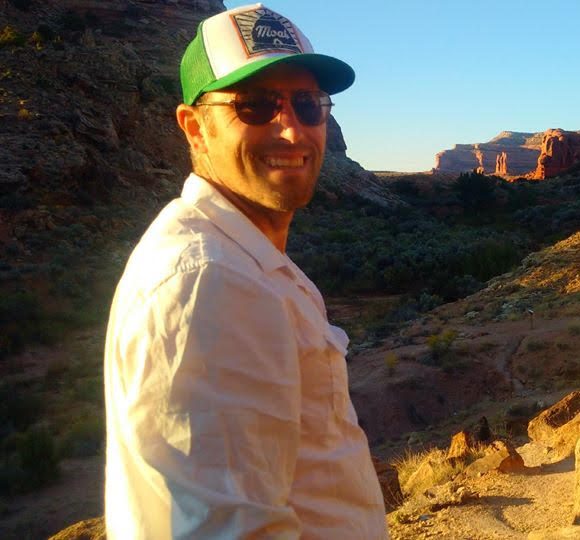 Chris Priest has been a contributor to The Urbanist since 2018. He covers health, transportation, technology, and infrastructure and how these influence urban policy and community engagement. He was a founder of Safe 35th, a grassroots campaign pushing for a safer street design for 35th Avenue NE, and continues to advocate for communities and improving transportation for the safety and wellbeing of all users. He is a frequent cyclist, runner, transit rider, and walker who believes safe, inclusive modes of transportation is the way of the future.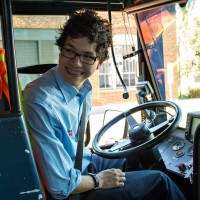 Nathan Vass, Syndicated Contributor
Nathan Vass is an artist, filmmaker, photographer, and author by day, and a Metro bus driver by night, where his community-building work has been showcased on TED, NPR, The Seattle Times, KING 5 and landed him a spot on Seattle Magazine's 2018 list of the 35 Most Influential People in Seattle. He has shown in over forty photography shows is also the director of nine films, six of which have shown at festivals, and one of which premiered at Henry Art Gallery. His book, The Lines That Make Us, is a Seattle bestseller and 2019 WA State Book Awards finalist.
Former Staff/Advocates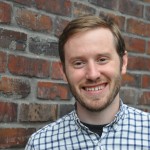 Owen Pickford, Founder and former Executive Director
Owen Pickford does servicing and consulting for a software company to pay the bills. He spends the majority of his free time learning and writing about urban policy. Owen started grassroots advocacy in 2004, organizing over 400 volunteers in three counties for a presidential campaign. Since then he's continued volunteering for political organizations, cycling and transit groups. Owen primarily follows and writes about housing issues. He founded The Urbanist and served as executive director through 2019. Follow him on Twitter @pickovven or send him an email at owen [at] theurbanist [dot] org.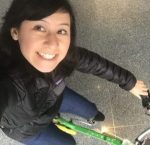 Kelsey Mesher grew up in the Seattle area and nurtured her love for cities (and walking, biking and transit) while living in the urban jungle of Chicago. Grounded in theories of public health and cultural anthropology, she sees urban policy and planning as a means to building healthier, more socially connected communities and puts this into practice daily as an active transportation advocate. She currently is Advocacy Director at Transportation Choices Coalition. Kelsey lives in Columbia City, less than a mile from her childhood home, with her husband, dog, and many bicycles.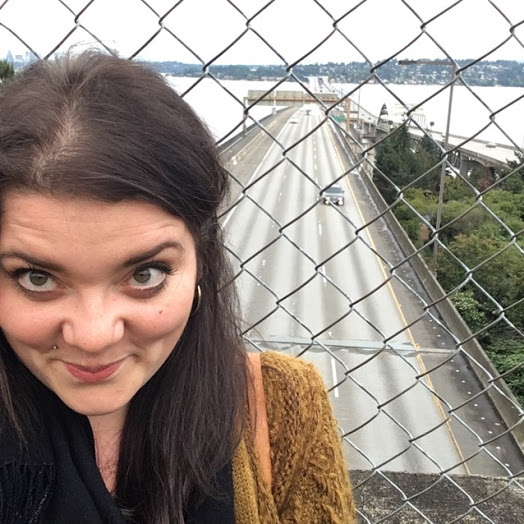 Alex Hudson is an advocate for people-centered planning and urban design who works at the neighborhood scale to build a city based on equity, vibrancy, innovation, and cultivation of place attachment. Alex was previously the Executive Director of the First Hill Improvement Association, and sits on the board of the Freeway Park Association and the Community Involvement Commission — her opinions on The Urbanist are her own. She lives in First Hill with her cat, houseplants, and overflowing library of books about urban planning, design, and placemaking. Follow her on Twitter @Ersilians. Alex is currently the Executive Director for Transportation Choices Coalition.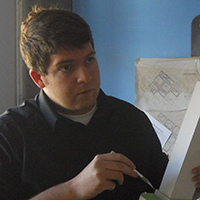 Scott Bonjukian, former Education and Programming Director
Scott Bonjukian is a car-free urban designer with a passionate interest in sustainable and efficient cities. With degrees in architecture and urban planning, his many interests include neighborhood design, public space and street design, transit systems, pedestrian and bicycle planning, local politics, and natural resource protection. He primarily cross-posts from his blog at The Northwest Urbanist and advocates for a variety of progressive land use and transportation solutions. Follow him on Twitter @nwurbanist. He has turned his focus to Lid I-5 efforts.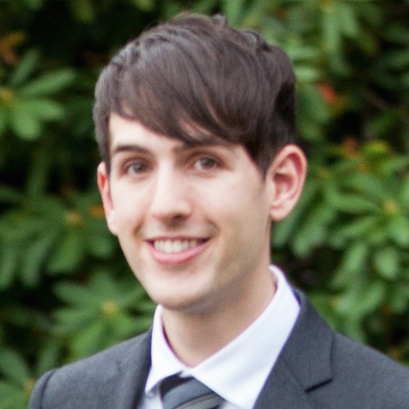 Ben Crowther, former Policy and Legislative Affairs Director
Ben Crowther is a Seattle area native, living with his husband downtown since 2013. He started in queer grassroots organizing in 2009 and quickly developed a love for all things political and wonky. When he's not reading news articles, he can be found excitedly pointing out new buses or prime plots for redevelopment to his uninterested friends who really just want to get to dinner. Ben primarily writes about political issues. Follow him on Twitter @BenCrowther.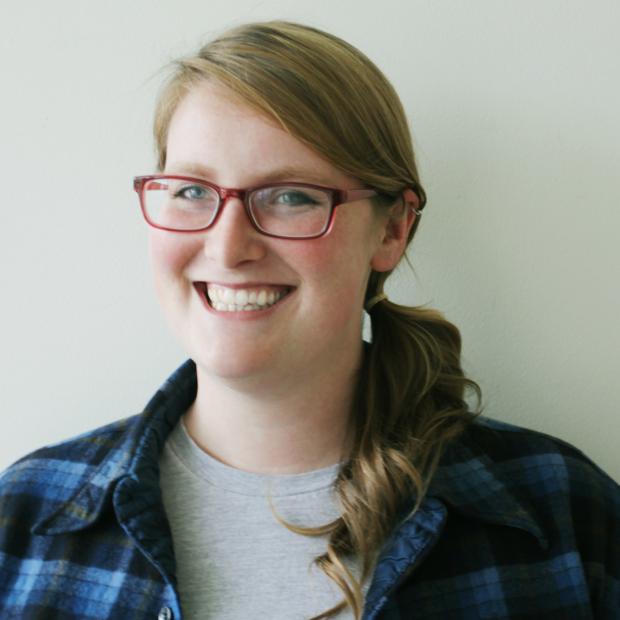 Anna Minard is a freelance writer and copy editor and former City Hall reporter for The Stranger and author of the music column Never Heard of 'Em. She's also worked as a digital organizer at progressive nonprofits and spent six years as a bookseller. Her writing has appeared in The Stranger, The Seattle Review of Books, Crosscut, and Prairie Dog magazine in Canada. Follow her on Twitter @minardanna.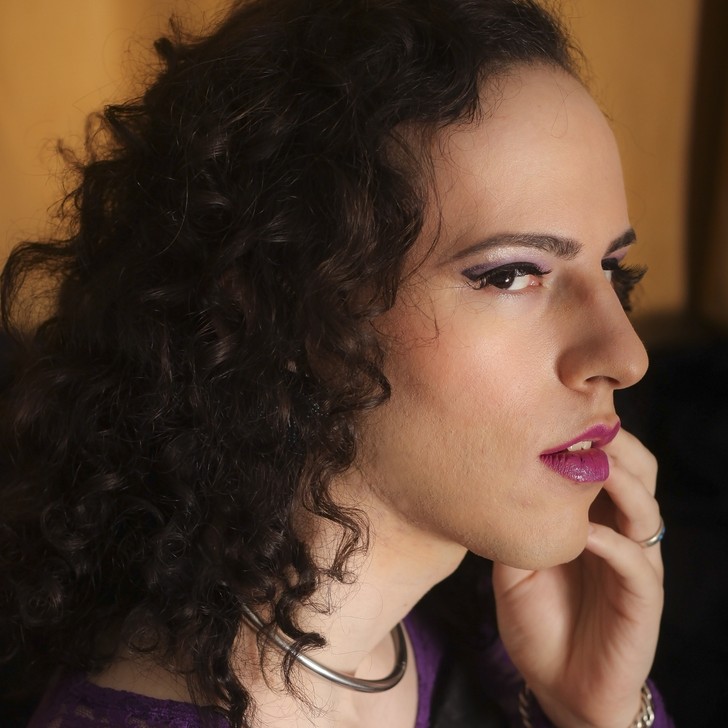 Aleksandra Culver is a software engineer who moonlights as a writer and copy editor. Aleksandra's love of cities started as a child, when she would ride the commuter rail into Boston with her family for day trips. Her mission is to share that love with the world, by ensuring that our cities have a place for everyone. Follow her on Twitter @theres_no_x_in.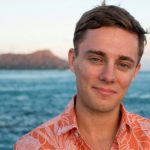 Alexander Wheeler, former Operations and Development Manager
Alex grew up in Lincoln, Nebraska and for 20 years knew only wide open spaces, suburban sprawl, and the necessity of owning an automobile. With only two suitcases and a college diploma he moved to Tokyo, Japan to teach English for three years. While abroad, he rode his first train and fell in love with the joys, excitement, and challenges of living in a city. He worked as Executive Director of the Democratic Party of Hawaii, before moving to Seattle. He lives in Capitol Hill. Follow him on Twitter @alexw_wheeler.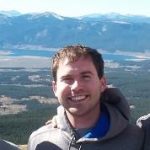 AJ McGauley was a temporary transplant in the Seattle area, living in East King with his lovely wife for five years before returning to the great Midwest. Having lived in nine very different cities in the six years prior to moving to Washington, he discovered the wonky side of urbanism after reading The Urbanist and is interested in why cities grow (or don't grow) in different ways. He worked for Sound Transit and can still be found riding transit for fun.
Gordon Werner, former Neighborhood Advocate
Gordon Werner is a native New Yorker who wisely chose to leave the Northeast in the early 1990s. A past resident of Belltown, and Queen Anne, he currently calls First Hill home. He is a board member of the First Hill Improvement Association (FHIA) as well as the FHIA Transportation Committee Chair and is constantly looking for ways to improve transportation up the hill. Follow him on Twitter @GordonWerner.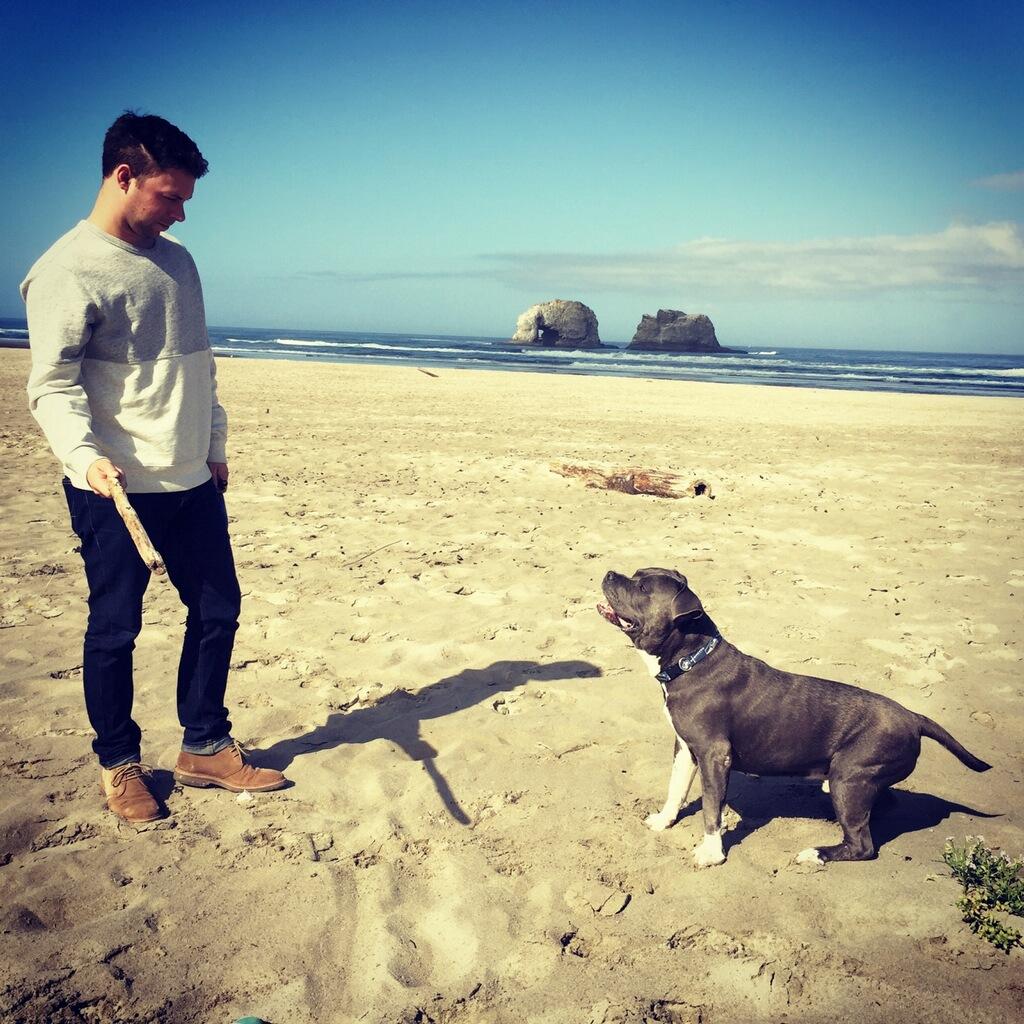 Caelen Ball, former Neighborhood Advocate
Caelen Ball is a third generation son of Ballard. When he was in high school, his parents moved the family out to beautiful Bainbridge Island where he found himself missing urban life — homesickness for Seattle continued on into his college pursuits. Classically trained in structural engineering with an emphasis in earthquake design, he loves steel, glass, and concrete. He primarily writes about Ballard land use (hopefully home to future TOD) and Sound Transit packages, both emphasizing long-range planning.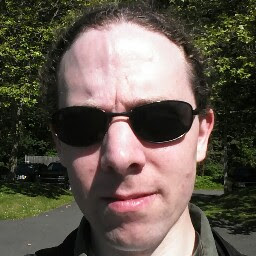 Charles Bond, former Neighborhood Advocate
Charles Bond is an avid cyclist that uses his bike as his primary mode of transportation. He grew up in the Puget Sound, but previously spent time overseas living in Japan. He covers a range of topics like cycling, transit, and land use. His time in Tokyo really opened his eyes to what urbanism offers people and has a strong desire to see growth happen in Seattle. He now lives in Japan. Follow him on Twitter @Charles_B_STB.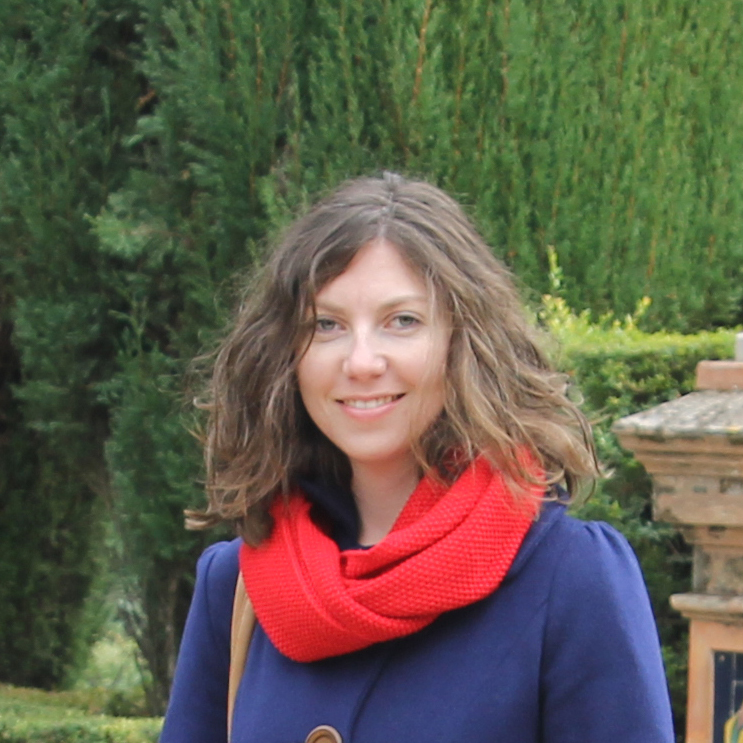 Sarah Oberklaid is an urban planner and artist from Melbourne, Australia, and for a long time called Seattle "home." She has contributed to diverse long-term projects addressing housing, transportation, community facilities, heritage and public spaces with extensive consultation with communities and other stakeholders. Her articles for The Urbanist focus on her passion for the design of sustainable, inviting and inclusive places, drawing on her research and experiences around the world. Follow her on Twitter @drawntocities.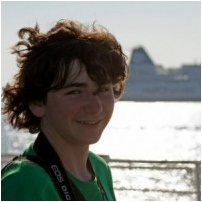 Guy Gouville joined The Urbanist in 2014 and served as a Staff Writer until Summer 2015. While now back in metropolitan Paris, he came to us by way of his time living in Bellevue. Growing up in the Paris metropole, he fell in love with and learned from some of the best rail systems in Europe. Translating his experiences from abroad to Seattle, Guy was passionate about improving this region's public transit (especially marine-based transportation) and cycling infrastructure. He enjoys photography and music, and one day hopes to be an urban planner.
Elections Board
The Urbanist Elections Board is a standing committee that conducts candidate interviews and weighs in on candidates and measures. You can read our archive of past endorsements and interviews.