The US Senate confirmed the nomination of Mel Watt to the the Federal Housing Finance Agency. The agency had been without a nominated executive since 2009 due to the threat of filibuster by Senate Republicans. Mel Watt will replace acting head Ed Demarco, and his appointment could pave the way for some big changes in home loan financing.
The nomination of Mel Watt created some speculation that federal policies on home-loan financing may change, including a change in the maximum loan size the government will guarantee and the creation of a loan forgiveness program.
The Obama administration has indicated it wants to increase the amount of credit available for home loans, but it's not yet clear what actions the FHFA will take to do so. The administration also wants to continue winding down Freddie and Fannie's role in the housing market.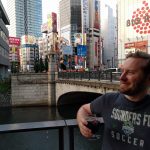 Owen is a solutions engineer for a software company. He has an amateur interest in urban policy, focusing on housing. His primary mode is a bicycle but isn't ashamed of riding down the hill and taking the bus back up. Feel free to tweet at him: @pickovven.