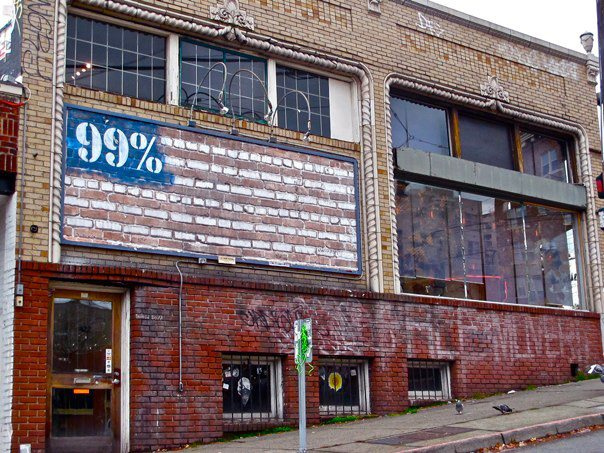 Reduced fare program: King County Executive Dow Constantine released a plan this week for providing low-income individuals access to reduced fares on King County Metro.
Safety project for Dexter: The City is finally planning to provide safe bicycling facilities from Mercer to Denny on Dexter Ave.
Ditch the road centerline: Transport for London has experimented with removing the centerlines of roads and found that drivers dramatically reduce their speeds when they don't know the extent of a lane.
Unappealing: A King County Superior Court judge has ruled that each dorm room constitutes a unit in microhousing, despite city code.
Backyard apartments: Council Member Mike O'Brien is championing a code update to encourage more detached accessory dwelling units, a very old planning idea to increase density on single-family properties.
Game of Thrones Railway: A clever map for all you Game of Thrones lovers that depicts Westeros (and more) through a railway network.
Charting the CVS evolution: A good chronicle of how CVS improved the design for their future Uptown location through design review and emergency minimum density requirements by Council. This project went from single-story, single-use to multi-story, multi-use.
Farewell Goran: Goran Sparrman, who had been Interim Director of SDOT, has decided to resign from his current post in the department after being knocked out of the running for Director.
Re-wild the urban: London plans to up its eco-cred by helping to establish some serious new wetlands in its Lea Valley, an area north and east of Central London.
The old 43: Capitol Hill Seattle Blog pays homage to the wonderful workhouse Metro 43.
Liberal-Conservative urban divide: One chart puts the top cities in perspective for their ideological leanings, no surprises here.
"Free" parking: It's costing taxpayers a lot of money just to waste space on parking that no one, but everyone pays for.
Try the courts: Developers are suing the City of Seattle over incentive zoning fees, but their argument is pretty shaky.
Link transfers rehashed: A follow-up plea for Link transfers to reduce tunnel congestion and saving service hours.
Cyclist protest: Toronto wanted to remove Downtown bike lanes, but cyclists won to save them.
Urban canopy: Toronto also plans to dramatically improve its tree canopy from 28% to 40% by 2040.
1 million boardings: Link hit over 1,000,000 boardings in the month of June (a new record) while the system continues to see massive year-over-year growth.
Denver's Union Station: A very good story about the renaissance of Denver's Union Station–dilapidation to multi-modal hub.
America's best neighborhood: Apparently for the urban dweller, Capitol Hill Seattle is where you must go if you want the best affordability, walkability, and opportunity.
Premiere on Pine: A look into the new 40-story building next to the Paramount Theatre.
Twitter fail: Governor Chris Christie pisses off his constituents over a transit tweet, they're still bitter that he mothballed the ARC and is abysmal on transit.
Faceoff: Seattle voters will have to decide between one of two pre-school proposal in the General Election, or they could just say "no" to both, says a judge.
Bham pride: Bellingham has a plan to create the best bicycling system in the state.
Commutes are desirable: It may be surprising, but no commute isn't preferred, some is.
Redesign urban parks: First Hill residents want to re-imagine urban parks so that they become better spaces for all.
Police militarization: A former Seattle police chief talks about police militarization.
High-speed rail's challenge: Yonah Freemark argues that the delay of true high-speed rail in the US basically comes down to the failure of the Federal government to lead.
New microhousing rules on the way: Council Member Mike O'Brien wants to have permanent rules for microhousing come September, but no one is satisfied with the outcome of the draft rules.
Rails-to-trails redux: Cleveland is planning to convert old streetcar railways to superhighways for cyclists.
Retrofitting the suburbs: An interesting idea to use space above shopping center and strip mall retail to put in condos and apartments.
Affordable TOD: Council Member Mike O'Brien proposes the idea for a revolving fund for creating affordable units in new transit-oriented developments.

Stephen is a professional urban planner in Puget Sound with a passion for sustainable, livable, and diverse cities. He is especially interested in how policies, regulations, and programs can promote positive outcomes for communities. With stints in great cities like Bellingham and Cork, Stephen currently lives in Seattle. He primarily covers land use and transportation issues and has been with The Urbanist since 2014.