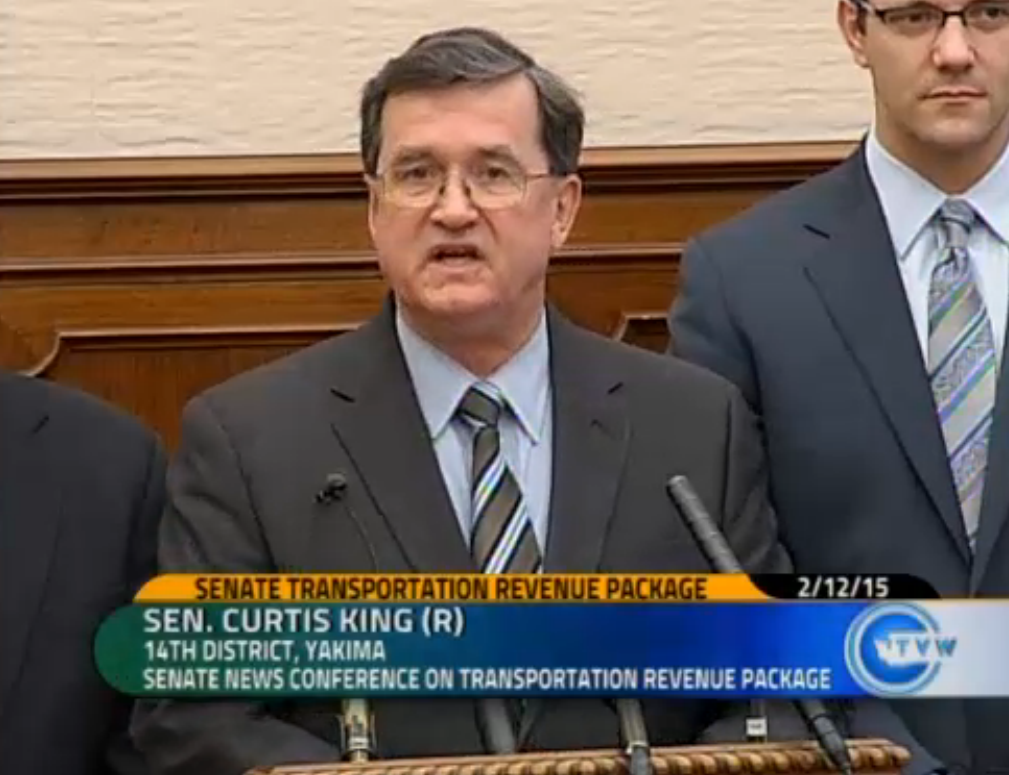 Trying to kneecap Sound Transit: Senate Republicans come up with a purported "bipartisan" statewide transportation plan that would give new funding authority for Sound Transit 3, but severely limiting taxing options and project scale. Meanwhile, the transportation plan would focus almost exclusively on new highways. Should the plan pass in its current form from the Senate, it would require dramatic reconciliation with Democratic House version.
Changing pot rules: Medical marijuana rules governing cultivation and procurement could be significantly changed if one Republican Senator has her way.
New pricing: Pronto! has released a new set of prices for monthly members and pensioners.
N: harassment: A group in opposition to Swedish Medical Center's expansion plans have been harassing the organization. Swedish has sent a cease and desist notice to the group.
Representation for renters: With the rents reaching sky-high rates, the head of the Tenants Union of Washington has jumped into the Seattle city council race.
Connecting Olympia: Last week, the Tacoma New Tribune opined that Sounder to Olympia was a long ways off due to expensive costs. But Brian Bunbridge says that resurrecting an alignment may not be out of reach–assuming that parts of Thurston County are added as a Sound Transit service area.
Appealing growth: A number of parties have jumped in to block options for housing and access to jobs in the University District. They hope to overturn the recently completed environmental review of growth alternatives.
Red or blue: Richard Florida asks what makes a dense urban county vote Republican, and finds that core urban counties may not be as blue as people think.
Maps of the week: Four maps that show the massive population shift emanating from Central Europe, what a future DC area transit map could look like if Maryland pushes ahead with two more rail lines, and where all of the young people are living in the Seattle area..
Police living on the outside: Most Seattle East Precinct police officers don't live in Seattle, and definitely not in the East Precinct. Meanwhile, the City of Seattle won't support a police accountability bill proposed by Sen. Pramila Jayapal (D-Seattle).
A look back: Take a walk back in time to 1885 and see what Capitol Hill was like.
Big opposition: Advocates don't want a new youth detention center in First Hill, but the King County Council passed an ordinance in favor anyway.
Paving paradise: Florence could fit perfectly within one whole Atlanta cloverleaf interchange. Meanwhile, Dallas advocates are trying to shutdown a rebuild of a freeway through the city.
Shoreline rezones: Residents fill a council meeting to express their fears about a series of rezones.
Rebuilding 520: Tom at Seattle Bike Blog takes a close look at the current plans for the Seattle rebuild of SR-520.
Fighting for a stand, losing the forest: Futurewise argues that Seattle is reducing its tree canopy, but their numbers are questionable at best.
The success of urban villages: CityLab takes on Seattle's urban villages strategy and concludes that it's fighting sprawl.
Ranking transit: Washington State rounds out the top 6 for transit usage.
Seattle's Vision Zero: Sightline takes us through what Seattle's Vision Zero program will do.
New parklet: A sixth parklet will be debuting on the 21st of February in Lower Queen Anne.
Spotting a gray: In a rare instance, a gray whale swims through the Port of Tacoma's network of waterways.

Stephen is a professional urban planner in Puget Sound with a passion for sustainable, livable, and diverse cities. He is especially interested in how policies, regulations, and programs can promote positive outcomes for communities. With stints in great cities like Bellingham and Cork, Stephen currently lives in Seattle. He primarily covers land use and transportation issues and has been with The Urbanist since 2014.