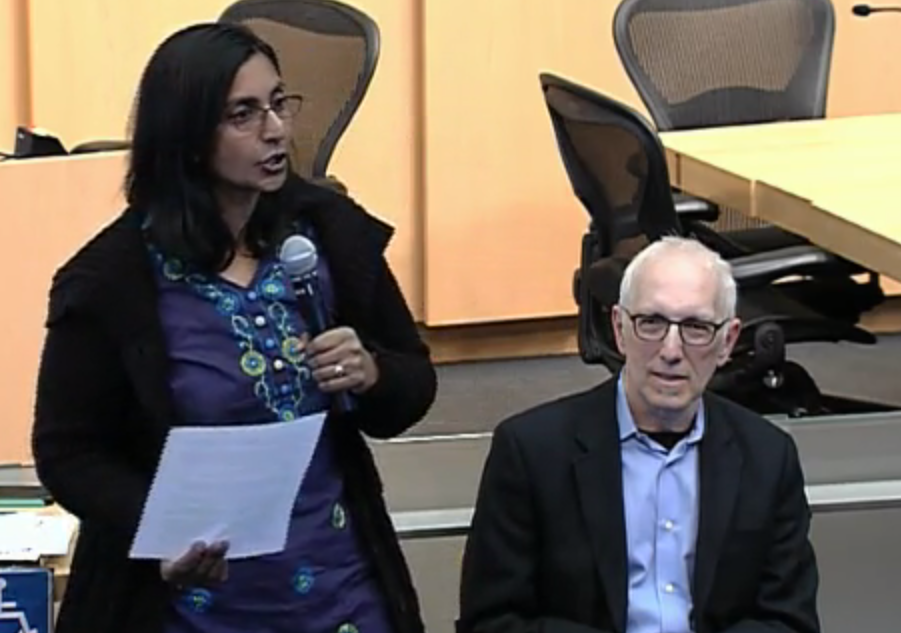 New York Walker: A New York Times Magazine cover went viral highlighting a pasting of a walker in front of the Flatiron Building.
Unworthy: Seattle Transit Blog asks if transit advocates should be worried about Sound Transit's initial concept plans for a Sound Transit 3 ballot measure–all of the proposals are awful. Meanwhile, Rep. Reuven Carlyle is critical of what funding source to use for the $15bn proposal.
You decide: KOMO says that a Sound Transit Link train "smashes" into a sedan in an "accident"; who smashed into who?
Picking favorites: How each Seattle City Councilmember voted for the final 8 candidates of former City Councilmember Sally Clark's position, and how the process to fill the vacancy may run amuck of the Open Public Meetings Act.
Cap Hill TOD: Sound Transit has released details of the future transit-oriented development at the Capitol Hill Station site.
TRITDH: The rent is too damn high, really, it is. Meanwhile, on Thursday evening, Councilmembers Kshama Sawant and Nick Licata held a lively public forum on affordable housing and rent control.
Price it right: Gothenburg, Sweden doesn't get much attention for its congestion pricing, but the economics of it are great with vehicle traffic down and transit ridership growing.
Micro safety: Details on Seattle Police Department's new "micro community policing plans".
Map of the week: The geography of Americans' well being in four maps.
The future tenants: Liz Dunn's Chophouse Row project is nearly complete; CHS takes a look at two companies that could set up shop in the incredibly well-designed development.
Places for people: The City of Bellevue wants to finish the loop in the Downtown Park; the only problem is that it means parking would be converted to park space, and some residents aren't keen on that.
AIA top 10: The American Institute of Architects names the top 10 housing projects of the year.
Off the rack: PUBLIC Bikes opens on Capitol Hill offering affordable bike options.
Tackling crime: The City of Seattle is planning to close alleyways, remove seating, relocate transit stops, and open up a "storefront operations center" in Downtown Seattle to combat crime in a 9.5 block area.
Life changing: A look at how $15 per hour has transformed the lives of workers in Seatac.
Ticket to ride: Unintentional fare evaders who get busted in King County have to go to Shoreline–the most extreme northwest corner of the county–to dispute their citation. How fair is that?
Tone it down: Noise in the city is a bigger health threat than you might think.
An unreasonable proposal: Sen. Michael Baumgartner wants to ticket people for going under the speed limit.

Stephen is a professional urban planner in Puget Sound with a passion for sustainable, livable, and diverse cities. He is especially interested in how policies, regulations, and programs can promote positive outcomes for communities. With stints in great cities like Bellingham and Cork, Stephen currently lives in Seattle. He primarily covers land use and transportation issues and has been with The Urbanist since 2014.