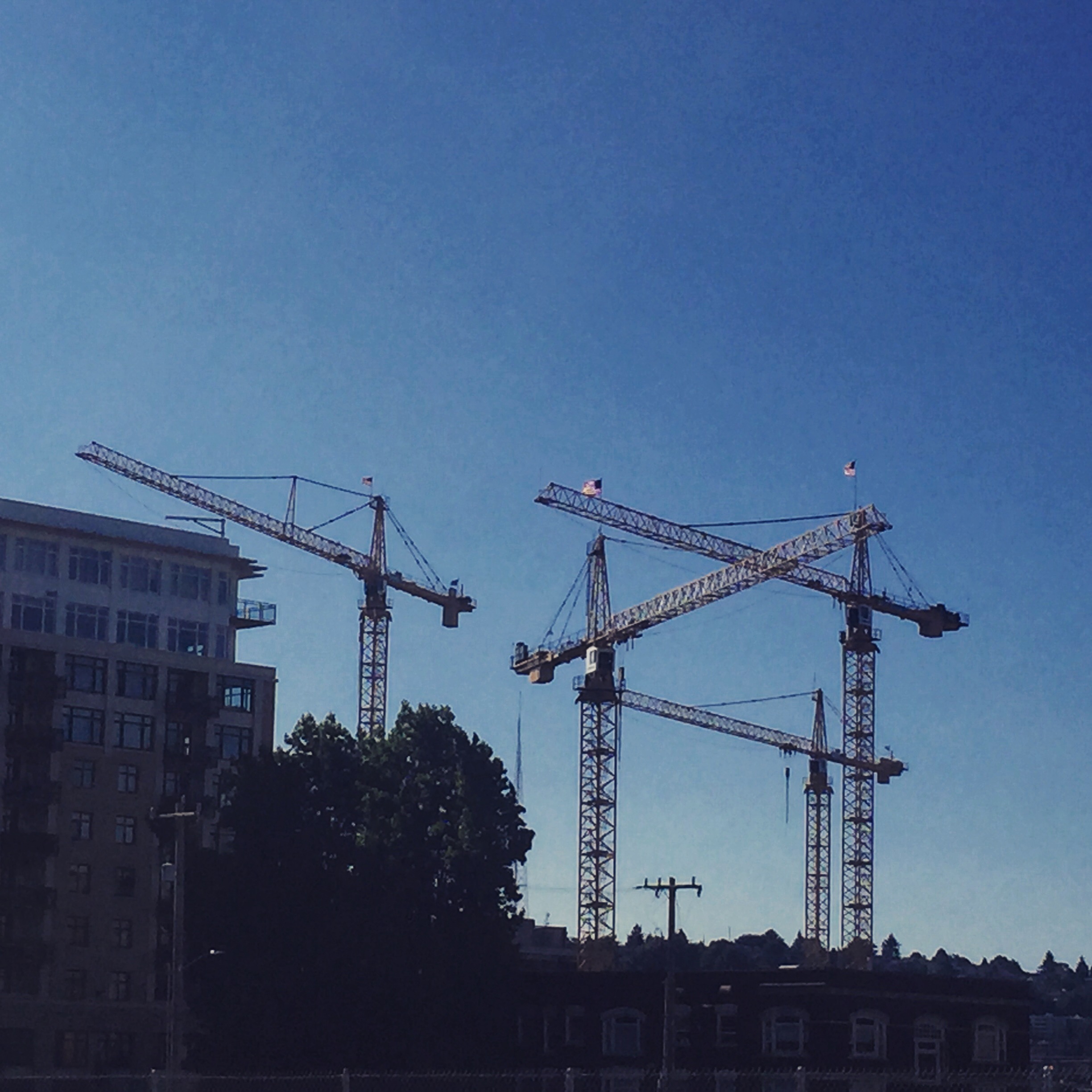 Packing it in: Despite efforts to spread out development and population growth in Washington, D.C. (the city), most of that has been focused in the central portion of the city.
Road to fame: The history of making the Los Angeles Metro "M" the deeply famous symbol it is today.
1%ing: American tax policy on housing subsidies benefit the richest Americans more than the poor, working, and middle class.
Map of the Week: A squishy rubber ball may be one way to map your path across the city.
Farewell, so long: Pronto's long-time executive director, Holly Houser, is moving on to new things, but she'll still have a hand in the local bikeshare for now.
Sleepless in Seattle: Airbnb is highly popular in Seattle, but it is also taking a lot of housing off of the market.
Less institutional: The future jail may look and work a lot more like a college campus than a prison.
Iconic "M": Metro is proposing changes to parts of Seattle's bus network as part of University Link, CHS and STB have two takes on the changes. restructures.
Merge left: WA Bikes and Cascade Bicycle Club could be on the verge of merging as educational and advocacy organizations.
Tides of change: The great Mossback decries the changing character that some new projects may bring to Seattle's historic neighborhoods.
Depopulated: As Japan ages and the population declines, some suburbs are experiencing increasing vacancies of homes.
Construction cranes: Renderings for a new building at the Broadway Post Office property on Capitol Hill have been revealed. Meanwhile, a new skyscraper is in the early planning stages for Downtown and the 13 Coins building will be making way for a tower in South Lake Union.
How complete?: Andrew Price asks what a "complete" street really is.
Keep 'em closed: "Manspreading" is now a word a dictionary-approved word.
Raised crossing: Washington, D.C. is increasingly going with European-style treatments for their bicycle infrastructure.
Bring it back: The Transit Riders Union proposes the restoration of an "employee's hour tax" on Seattle businesses.
Mangled beauty: Frank Gehry goes wild in his latest project design for the Los Angeles Sunset strip.
Waterless: Drought is a problem all across the United States, not just California.
Broken priorities: WSDOT funding crisis for existing infrastructure maintenance and repair is a manufactured problem; only about 11% of funding goes to infrastructure preservation efforts.
People street: The E Pike St pedestrianized street project gets more programming in latest trial.
Short track: A new cycletrack opened on Lower Queen Anne's 5th Ave, but it only goes one block.

Stephen is a professional urban planner in Puget Sound with a passion for sustainable, livable, and diverse cities. He is especially interested in how policies, regulations, and programs can promote positive outcomes for communities. With stints in great cities like Bellingham and Cork, Stephen currently lives in Seattle. He primarily covers land use and transportation issues and has been with The Urbanist since 2014.