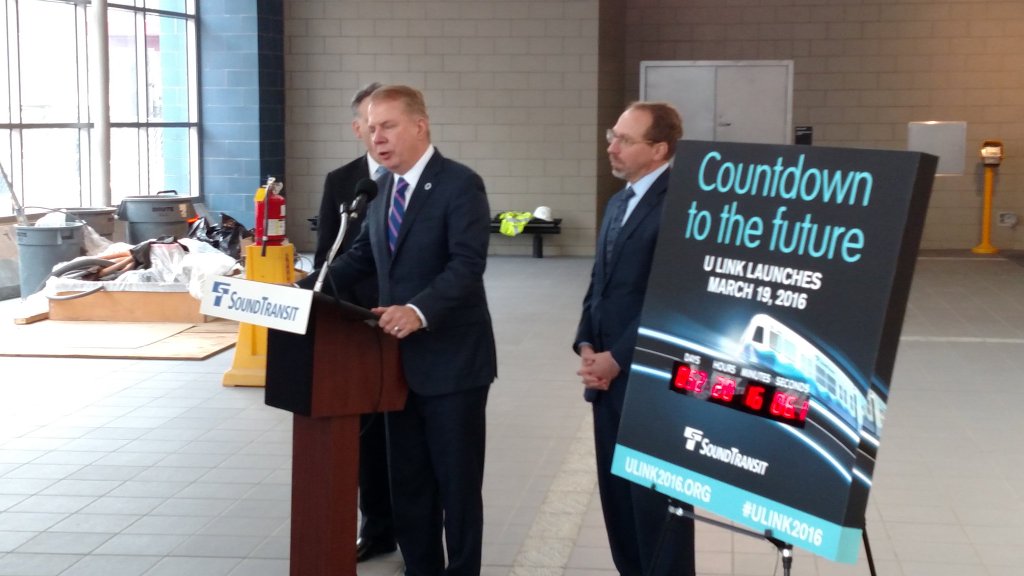 #NoNewRoads: Strong Towns ran a special series on #NoNewRoads and featured a variety of pieces on Washington's wasteful highway spending.
Streets for people: Seattle Neighborhood Greenways suggests that we spend more transportation funding on non-highway modes.
Not sprawl…: A California planning director says a nearly 7,000 home single-family residential development on farmland isn't sprawl.
A crisis: Councilmember Kshama Sawant is calling for $10 million in emergency funding for homeless assistance.
Scraping the surface: The relationship between skyscrapers and great cities.
Torn apart: The Seattle Times digs up seven photos ($) from the bad old days of when I-5 was being constructed.
Further consideration: A local hospitality union is appealing a land use decision on the major Rainier Square development in Downtown Seattle.
Double it: Tacoma Transit toys with one way that Tacoma could double transit service by 2025.
This ain't Pisa: A look at the leaning towers proposed in First Hill.
Urban spaces: Madrid has a plan to build more parks and ban cars.
Tear down this wall: Seattle Bike Blog argues that Aurora Avenue should morph back from pseudo-highway to regular city street.
On shaky ground: The Washington State Building Code Council is under threat due to lobbying against the agency.
A new village: A tour of the E Union tiny house village.
Hemmed in: Renton wants to move their transit center away from the city center and instead next to I-405.
Neighborhood parks: More pavement parks are on the way for Seattle.
Buzzkill: A state bill could ban gay pride flags, Seahawks flags, and others on Washington State Ferries if passed.
More choo choo: University Link is opening on Saturday, March 19th!

Stephen is a professional urban planner in Puget Sound with a passion for sustainable, livable, and diverse cities. He is especially interested in how policies, regulations, and programs can promote positive outcomes for communities. With stints in great cities like Bellingham and Cork, Stephen currently lives in Seattle. He primarily covers land use and transportation issues and has been with The Urbanist since 2014.