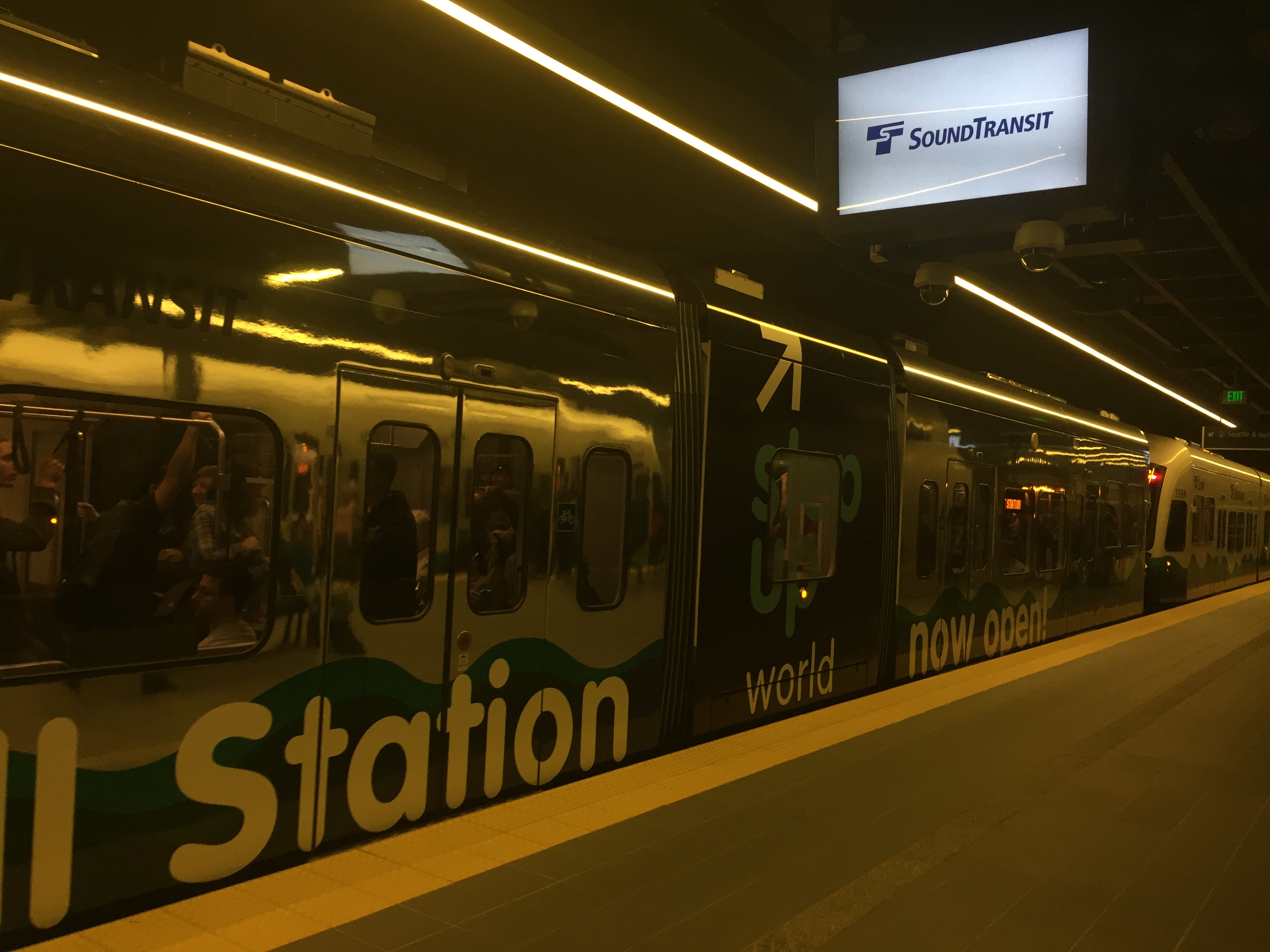 Changing the program: Pronto is now offering a monthly payment option for membership and 45 minutes of free ride time.
Collective: Tenants of the new Capitol Hill Urban Cohousing, a kind of cooperative housing development, prepare to move in to their new home.
Closed for good?: Bertha has begun digging again, this time under the Viaduct; the Washington State Department of Transportation said that they won't reopen the Viaduct until it's deemed safe.
Systemic discrimination: Charter schools are suspending African-American students at unparalleled rates to their public counterparts.
Earthquake prone: Seattle has identified 300 more unreinforced masonry buildings that are at high seismic risk.
Beefing up the force: Mayor Ed Murray plans to increase the local police force by 200 officers; the proposal is funded by a new business tax.
Now boarding: Transit advocates offered up a variety of recommendations to improve the Sound Transit 3 Draft Plan before the comment period closes on Monday. And in the eleventh hour, Sound Transit released new alternatives for the Lynnwood-Everett corridor.
Advanced notice: A new light up safety device can warn drivers approaching a bicycle crossing when a bicyclist is heading toward the intersection.
Environmental justice: On Earth Day, Mayor Murray got deeply serious about environmental justice in Seattle.
Little play space: Four Car Park — the stretch of road between Olive Way and Denny St on Capitol Hill — may finally receive the pavement-to-parks treatment it so deserves.
Cutting carbon: After a King County Superior Court ruling this week, the Department of Ecology now has until the end of 2016 to develop a rule that will cut statewide emissions.
Poor taste: The City of Phoenix put out a graphic bike safety novel to scare kids into "riding right."
Crowning a bike mayor: As only the Dutch would, Amsterdam is poised to appoint a "bicycle mayor" this summer.
Blurred lines: Comparative data suggests that investments in high quality transit don't always lead to significant land value increases.
More than trees: Mark Hinshaw points out that Seattle's new parks don't have room for trees, but that may not be so bad.
Center of attention: Central Co-op wants to play a key part in the redevelopment of the Capitol Hill light rail station area.
Divergent: Richard Florida take a look at the diverging economies of San Francisco and Los Angeles.
Goodbye Airbnb: Berlin is cracking down on vacation apartment rentals in the capital city.
Map of the Week: How hyperconnected the world is.

Stephen is a professional urban planner in Puget Sound with a passion for sustainable, livable, and diverse cities. He is especially interested in how policies, regulations, and programs can promote positive outcomes for communities. With stints in great cities like Bellingham and Cork, Stephen currently lives in Seattle. He primarily covers land use and transportation issues and has been with The Urbanist since 2014.