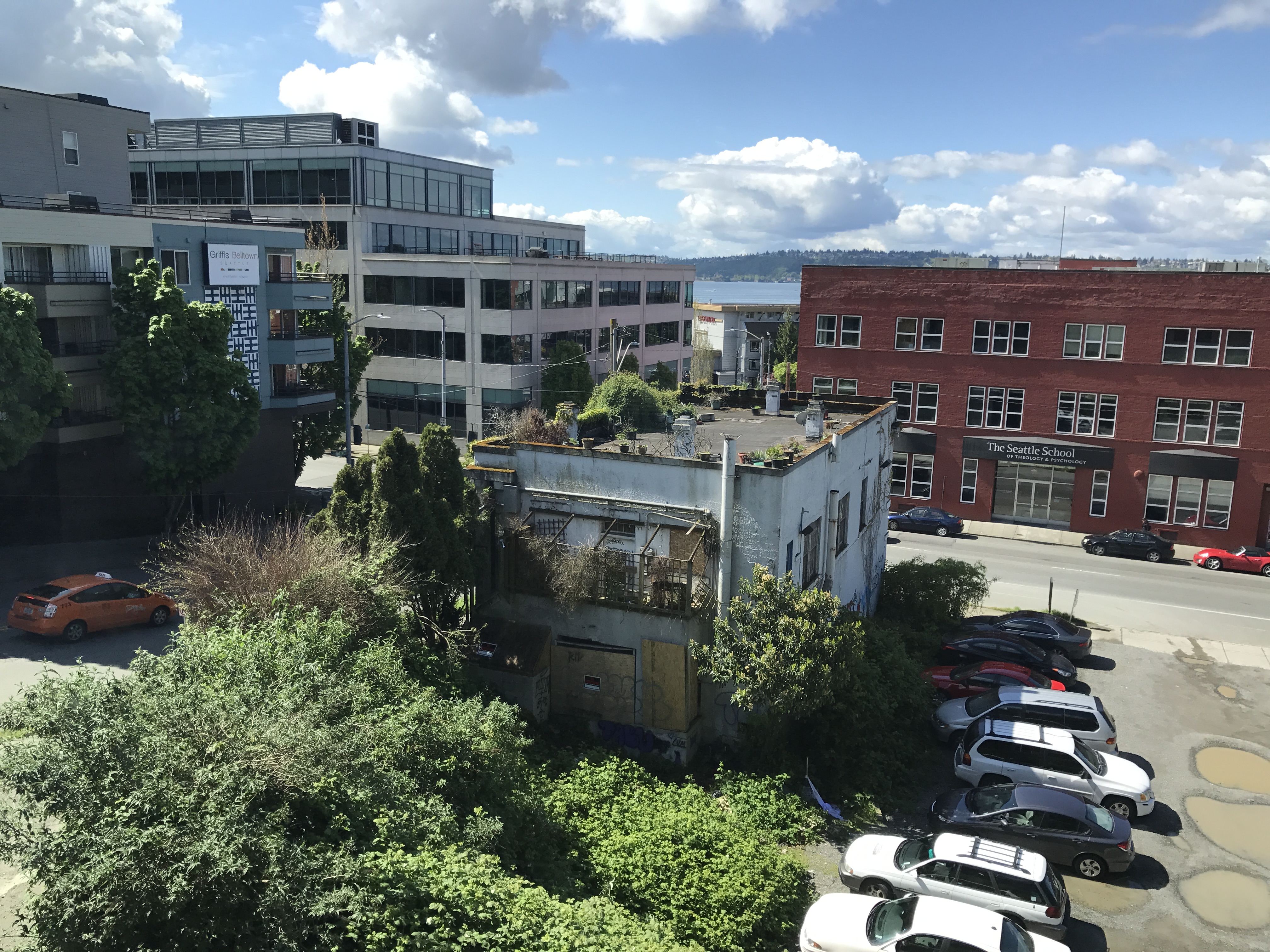 All clear: The West Point waste water treatment plant is back to normal no longer polluting Puget Sound.
Priority for streetcars: Toronto has a plan to make sure that city streetcars keep moving by diverting car traffic.
Wrong way to grow: CityLab points to Cleveland as an example for how not to grow a city.
DFW HSR: While the Texas legislature may be fighting over whether Texas Central bullet train from Dallas to Houston, a local high-speed rail line between Dallas and Forth Worth is moving forward.
AS at PAE: Alaska Airlines has confirmed that eighteen daily flights (nine inbound, nine outbound) will begin to fly out of Paine Field (take note of the airport code "PAE") near Everett next year; additional airlines could follow suit.
Success of LRT: Citing Doug, Streetsblog agrees that the success of light rail shouldn't be based upon improvements to gridlock.
Seattle Coliseum: Local historian and loveable granola bear Knute Berger opines about the historic nature of KeyArena and its future if redeveloped.
Facial recognition future: In the future riding the subway, will you only need your face to pass through the turnstiles?
Northern VA rising: The Washington, D.C. area could be getting a 615-foot skyscraper in Tysons Corner, Virginia, which would make it the tallest building in Virginia, Maryland, and obviously Washington, D.C.
Protecting salmon: Crosscut profiles how the new waterfront seawall in Seattle is protecting salmon while doing its work to keep Downtown dry.
Half off: Sound Transit is offering deep discounts for bike cage storage at Angle Lake Station.
Lynnwood is hot: A $26 million hotel in Lynnwood's rapidly growing city center is planned to open next year.
Bike everywhere: Seattle Bike Blog says that Friday's Bike Everywhere Day had major successes with a demo ride of how Rainier Avenue could become a very bikeable corridor and that local leaders showed support for a basic bike network.
Let's Make #Homes4WA
Washington faces a very deep housing availability and affordability crisis that has only worsened in the past several years. It's time for Washington to face this crisis head on. It's time to take action to house Washington. Let your legislators know we need their help to house everyone.

Stephen is an urban planner with a passion for sustainable, livable, and diverse cities. He is especially interested in how policies, regulations, and programs can promote positive outcomes for communities. With long stints in great cities like Bellingham, Cork, and Seattle, Stephen currently lives in Kenmore and primarily covers land use and transportation issues for The Urbanist.