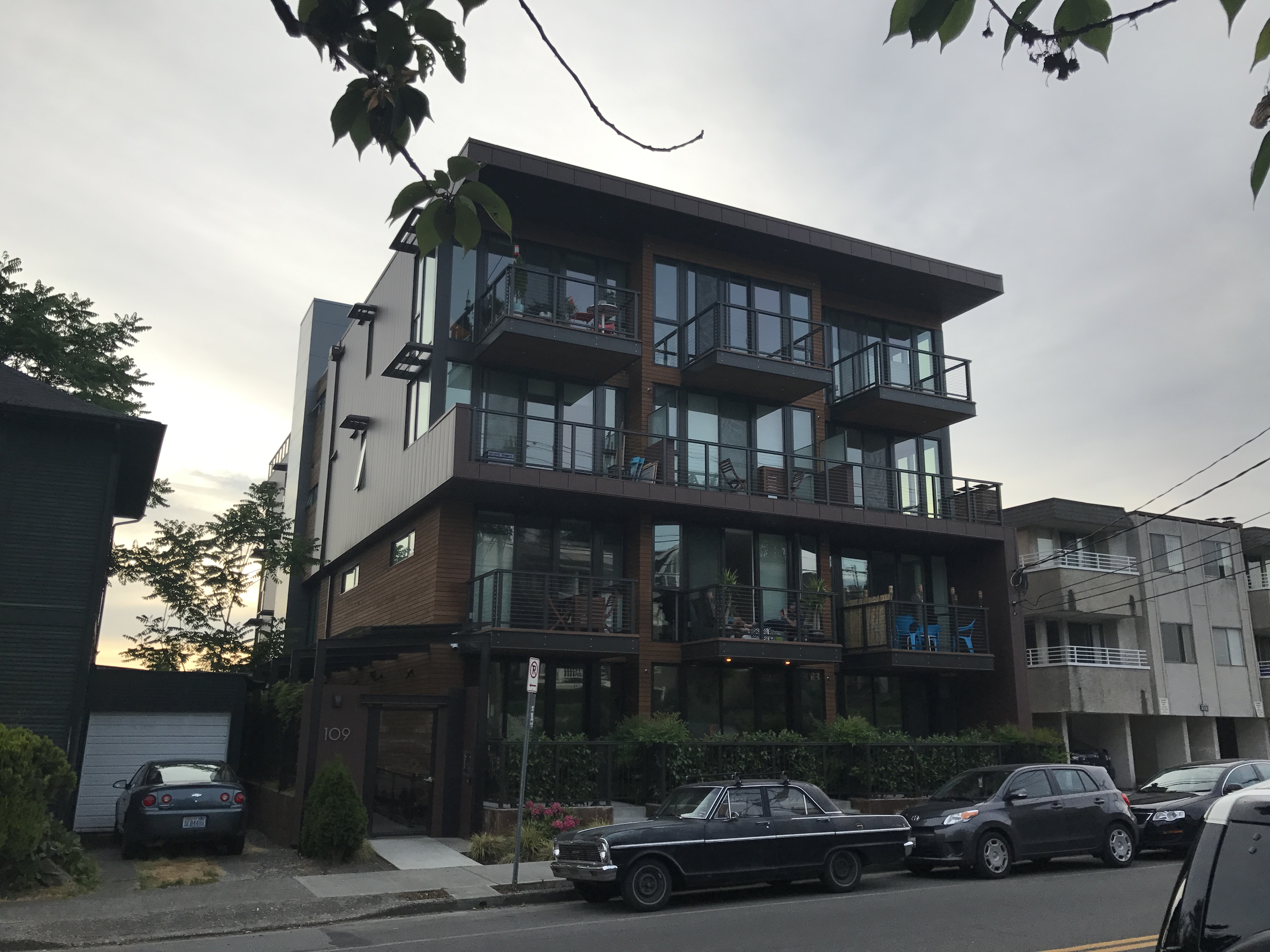 Go electric: Electric cars are increasingly becoming a better option over gas-fueled cars once electricity energy emissions are taken into account (but walking, biking, and transit are still better).
Conflicted: Streetsblog reports that Miami Beach wants affordable housing, yet the city won't relax parking requirements to get it.
Everett housing: An Everett hearing examiner has approved a subdivision of city-owned that would allow a 65-unit low-income apartment housing project to be operated by Catholic Housing Authority, an arm of Catholic Community Services of Western Washington.
Google SLU: Google is planning to set up shop in South Lake Union with its cloud division.
Locked out: In Seattle, a working paid minimum wage would have to work 87 hours per week to afford an average one-bedroom apartment.
Tacoma's way: Like Seattle, Tacoma has a homeless crisis, but the city is taking a different approach to addressing it.
Trainwreck: There is a chance that an oil train proposal on the Columbia River could be stopped.
Needing reform: Heidi Groover explains how Seattle's rental housing inspection program is failing renters.
Renovating the Key: Mayor Ed Murray announced this week that a bid to fully overhaul and redesign the Seattle Center Coliseum has been selected.
IndyGo: Yonah Freemark says that Indianapolis has a long way to go to get transit right.
Rustbelt highway removal: Akron, Ohio plans to ditch a portion of its downtown highway, but what should it be replaced with
PDX CLT: A 12-story tower in Portland's Pearl District will become the first of its kind in America using cross-laminated timber instead of the traditional concrete and steel approach to mid-rise and high-rise construction.
Registering renter voters: Councilmember Kshama Sawant plans to sponsor legislation that would require landlords to provide voter registration forms and information to tenants who move-in, but the landlord lobbyists are losing it over the proposal.
Peninsula transit: A new bus service on the Olympic Peninsula called the Strait Shot will start on June 17th.
Bike fixers: Hartford, Connecticut now offers roadside assistance to bicyclists.
Woke: London's wealthiest neighborhood Kensington voted for Labour, Britain's largest progressive political party, in a bizarre snap election for the House of Commons that resulted in a hung parliament.
Seattle soda tax: Seattle is set to implement a tax on soda to encourage public health and use proceeds for public services.
Map of the Week: National Geographic has a fantastic map of ships buried below San Francisco. Also, CityLab shared an interesting subway-style map of ancient Roman roads.

Stephen is a professional urban planner in Puget Sound with a passion for sustainable, livable, and diverse cities. He is especially interested in how policies, regulations, and programs can promote positive outcomes for communities. With stints in great cities like Bellingham and Cork, Stephen currently lives in Seattle. He primarily covers land use and transportation issues and has been with The Urbanist since 2014.