Another month, another meetup with The Urbanist! This monthly social event is free and open to everyone. Come by if you want to meet fellow policy wonks, network, or hear from an inspirational speaker. We'll be at the Elephant & Castle Pub on Tuesday, June 13th, 5:30-7:30 PM. You can find us in the billiards room on the lower level.
We hope to see you there! You can RSVP on Facebook.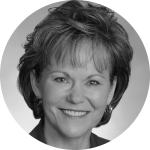 Our guest speaker starts at 6:30 PM. This month we'll be joined by King County Councilmember Kathy Lambert, who represents the District 3 region east of Lake Sammamish.
Kathy serves as Chair of the Council's Regional Water Quality Committee and is the Vice Chair of the Budget and Fiscal Management Committee, the Law and Justice Committee, and the Health, Housing and Human Services Committee. She is also a member of the Boards of Directors of Hopelink, the Eastside Human Services Forum and Public Health Seattle and King County.
Some of Kathy's passions include working to end homelessness, protecting the survivors of domestic violence and working to ensure that government is both efficient and effective. This includes using the latest technology to serve the residents of King County. She was a driving force behind bringing Safe Place, an outreach program designed to provide access to immediate help and safety for youth in crisis to King County.
Prior to serving on the King County Council, Kathy was a State Representative from the 45th District for seven years.  She received her BA and her teaching credential from the University of Washington. Kathy taught school for sixteen years and is also a published poet and author of a children's book about the life of Dr. Martin Luther King, Jr.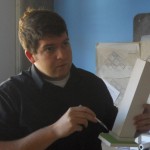 Scott Bonjukian is a car-free urban designer with a passion for sustainable and efficient cities. With degrees in architecture and urban planning, his many interests include neighborhood design, public space and street design, transit systems, pedestrian and bicycle planning, local politics, and natural resource protection. He primarily cross-posts from his blog at The Northwest Urbanist and advocates for a variety of progressive land use and transportation solutions.