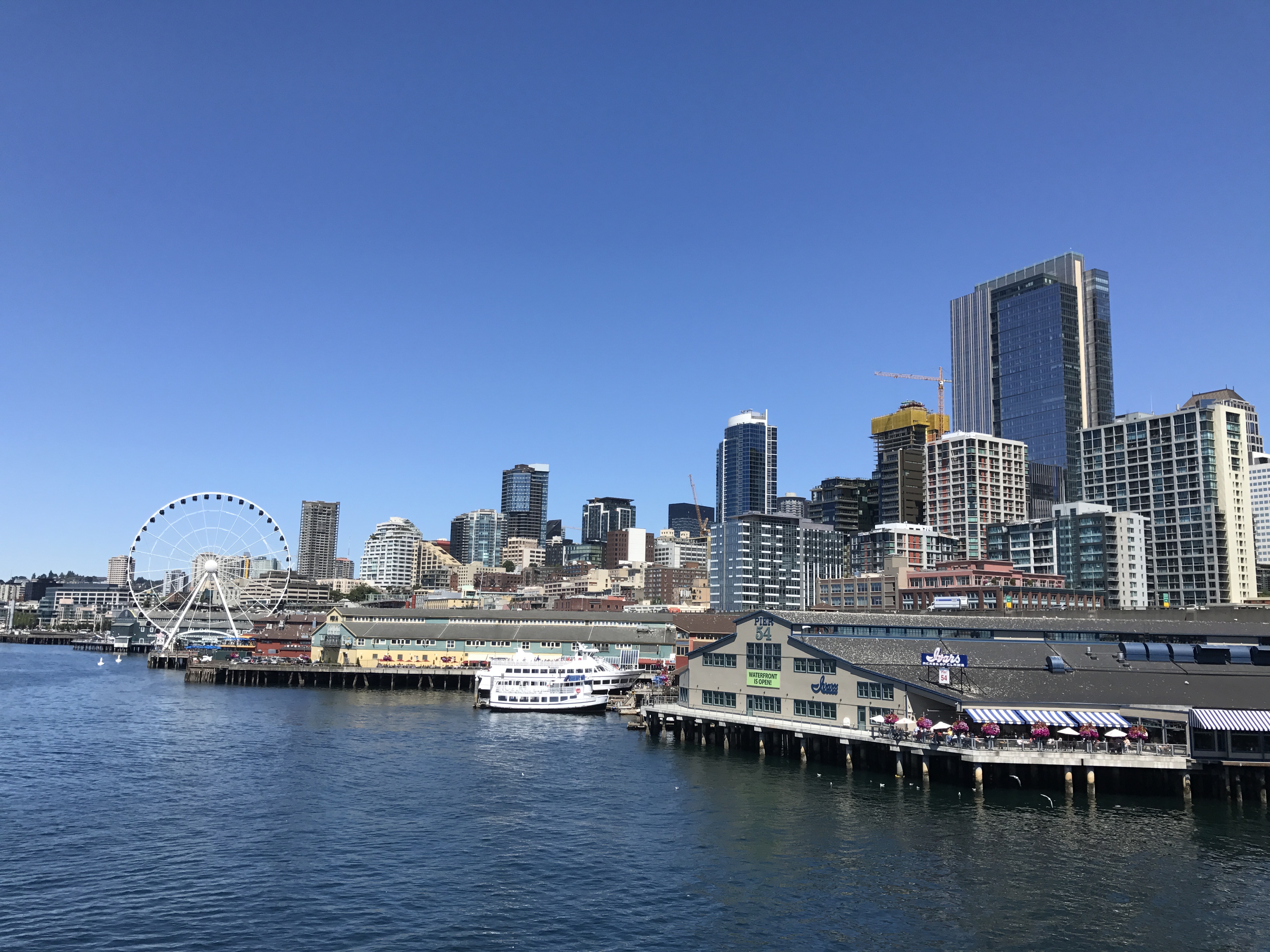 New shelter: A new 24-hour homeless shelter opened on First Hill this week ($).
Too much speed: Why are car manufacturers allowed to build cars that go more than 100 mph?
Conceptual planning: A special series on a concept for hierarchical zoning appeared on Strong Towns this week.
Stifling workers: An Obama-era rule to expand overtime pay appears very dead after a recent ruling.
Au naturale: Paris now has a nude-friendly park.
Safety distraction: Seattle Bike Blog says that the King County bike helmet law is highly distracting for bike safety and should be repealed.
Gender pay gap: The Trump administration is dispensing with an Obama-era rule ($) that would have require tracking pay by gender to understand disparities.
Disposing garbage: There may good reasons to consider in-sink garbage disposal over compost bins in cities.
Majority rule: California's supreme court is making it a lot easier to pass tax funding initiatives.
Storied history: Step back in time to the history of Pioneer Square's Mutual Life Building.
Map of the Week: From an economic standpoint, states across the country have a lot to loose if DACA is repealed, but the policy shift would also be a human tragedy all its own.

Stephen is a professional urban planner in Puget Sound with a passion for sustainable, livable, and diverse cities. He is especially interested in how policies, regulations, and programs can promote positive outcomes for communities. With stints in great cities like Bellingham and Cork, Stephen currently lives in Seattle. He primarily covers land use and transportation issues and has been with The Urbanist since 2014.