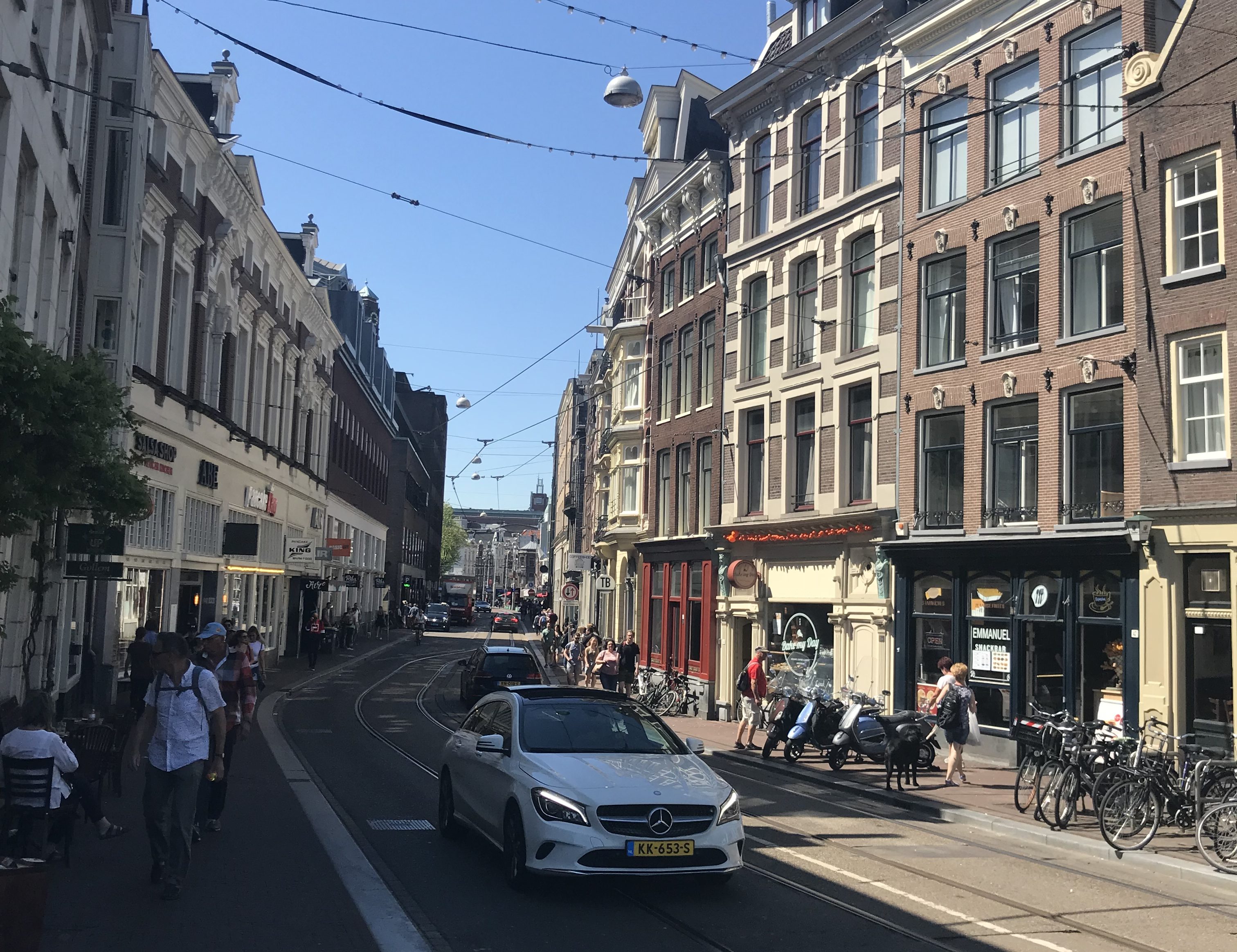 Snuffing out life: According the National Health Service, each car in London costs British society upwards of $10,500.
Golf course wars: Will dead golf courses be the next urban redevelopment battle for communities?
Farewell dear urbanist: The beloved Anthony Bourdain has sung his last swan song, but he was more than just a chef, writer, and television personality, he was the definitive urbanist in his own way, a sociologist and anthropologist.
Talking affordability: How should we talk about housing affordability?
DC preservation: About one and five buildings in Washington, D.C. are designated as historic structures. Greater Greater Washington argues that it's time for reform.
Metro Portland housing bond: Voters in the Portland are slated to vote on $653 million affordable housing bond this year.
Northgate housing plan: A new plan for Northgate Mall could include 1,200 apartments ($).
Business senses: How much do businesses care about people and the planet in your community?
EBT Detour: In preparing their new headquarters on Elliott Bay, Expedia will force a one-year detour for Elliott Bay Trail users ($).
Rezones: Vancouver, British Columbia reduced building heights in their Chinatown district for better cultural and historic compatibility. In Snohomish County, a stretch of SR-99 will allow more residential development capacity near South Everett and Mukilteo.
Standing tall: Can Seattle's trees survive the city's boom?
Influence of culture: How much does culture shape economic development?
Maritime jobs: Crosscut explores what the future of maritime might look like in Seattle.
Righting tenants: San Francisco voters backed a new law giving tenants legal representation if they are facing eviction.
Fighting in-need housing: A group against Seattle funding for homeless shelter and affordable housing have gathered 20,000 signatures in hopes of forcing a vote to repeal a tax on wealthy businesses and mega-corporations.
Bay depression: Almost half of all San Francisco Bay Area residents want to leave.
Suburban and bike-centric: People Places Bike explores a Dutch suburb that was never car-centric and doesn't need a modern retrofit for a car-light community.
The Chicago Way: David Cole says that when it comes to housing, Seattle could use of a little more Chicago Way than Seattle Process.
Turning back the clock: The highway-building era made racial segregation worse, but can removing them turn back that damage?
Doomdoggle: The state highway department needs temporary private construction easements to take down portions of the Alaskan Way Viaduct.
Education dichotomy: Universities have brought economic innovation and success, but they also appear to be contributing to urban inequality and economic segregation, particularly in their own backyards.

Stephen is a professional urban planner in Puget Sound with a passion for sustainable, livable, and diverse cities. He is especially interested in how policies, regulations, and programs can promote positive outcomes for communities. With stints in great cities like Bellingham and Cork, Stephen currently lives in Seattle. He primarily covers land use and transportation issues and has been with The Urbanist since 2014.