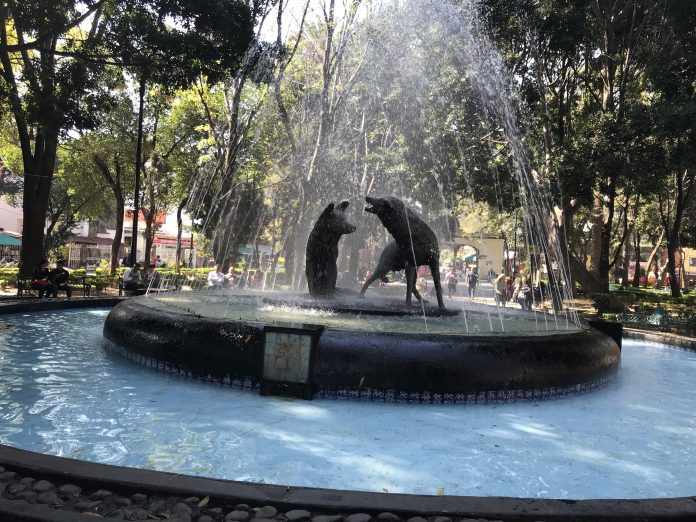 Legacy entertainment saved?: Amazon is picking up Landmark Theaters. Will that save the Guild 45th and the Seven Gables?
Deadly right hooks: Data from Toronto suggests most people driving don't pay attention when turning right adding reason to fear the deadly "right hooks".
Missing middle YVR: Vancouver, British Columbia has big plans to provide a lot more housing types across the city.
Up in flames: Fires in recent years have been getting bigger and that's likely to worsen in the years ahead ($).
New chief: Carmen Best has been confirmed as Seattle's new police chief.
More options: Lime Bikes has expanded its discount program.
PDX parking policies: Sightline says that Portland now has the smartest parking policies in the Northwest.
Bus network redesign: Columbus redesigned its bus network and saw ridership grow.
Decongesting: In talking about decongestion charging, it's important to talk about corresponding transit investments, David Lawson says.
Draconian spitefullness: Trump's regime still will not release $1.4 billion in congressionally-approved transit dollars.
Creeping on Amazon: Google will expand in South Lake Union with another tower ($).
Bang for your buck: Where are the big cities that you can stretch your dollar in?
Living Battery Street: A local architecture firm has an idea to transform Battery Street's soon-to-be-defunct tunnel into a living park.
Damaging policy: Trump's ill-advised trade war is dramatically increasing the cost of construction, particularly for steel.
Go by train: Orlando's SunRail, a commuter rail corridor, has been expanded further south.
Security theater: Los Angeles has partnered with the Transportation Security Administration to bring body scanners to the Metro rail system ($).
Community investment: In the Rainier Valley, an affordable housing project will include a performing arts space.
Fighting the man: Teens suing the federal government over climate change will take their challenge further up the judicial food chain.

Stephen is a professional urban planner in Puget Sound with a passion for sustainable, livable, and diverse cities. He is especially interested in how policies, regulations, and programs can promote positive outcomes for communities. With stints in great cities like Bellingham and Cork, Stephen currently lives in Seattle. He primarily covers land use and transportation issues and has been with The Urbanist since 2014.