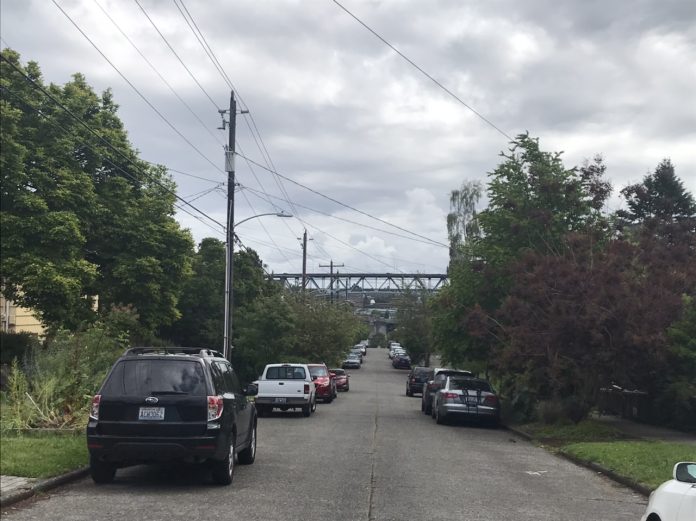 Reopening Main Street: A Long Beach design firm has provided tips on how to reopen Main Street in the age of COVID-19.
Major fraud campaign: There appears to be a vast fraud scheme to steal unemployment insurance ($) in the United States.
Revolting against apps: In an effort to support small businesses, people are beginning to revolt against third-party delivery apps ($).
Parking minimums: Edmonton could become Canada's first major city to eliminate parking minimums.
Bridging Manhattan: A bike and pedestrian project in Manhattan has been given the go-ahead after a lawsuit to stop it was tossed out.
Chinese highrise regulation: China has moved to stop most copycat and supertall highrise architecture.
Cupertino redevelopment: A major mixed-use project in Cupertino on the site of an old shopping mall has been greenlit by the courts.
Go outside: Connecticut's governor is suspending minimum parking laws to allow for parking to be repurposed for outdoor retail and café space.
Pennywise: Washington Governor Jay Inslee has moved to freeze most state hiring.
Sustainable food system: Could the COVID-19 crisis lead to a more sustainable food system?
Bellevue open streets: Bellevue is launching its own open streets program.
Cutting transit jobs: Pierce Transit is slashing 90 jobs with layoffs and furloughs.
Putting transit first: A new Maryland transit plan would be the first for Baltimore and its environs since 2002.
Big solar: An approved Nevada solar energy project would be the largest in the country.
Skip cash for clunkers: An automobile industrial bailout should probably not be repeated again.
Air travel woes: Sea-Tac International Airport was comparatively far behind, but face masks will now be required in the airport. Meanwhile, Paine Field Airport will close for several months ($).
Ballooning struggles: How did homelessness in America end up ballooning since the 1980s?
Death Star regime: The Trump regime is trying to stop Washington from protecting its residents from oil train disasters ($).
Save transit: A New York City councilmember has a plan to save public transit.
Falling, not massively: While carbon emissions are down due to COVID-19, they are not as far down as you might expect.
Let's get together: Could the pandemic finally lead San Francisco Bay Area transit agencies to integrate?
CARVID-19 epidemic: In New York City, people appear to be considering car ownership in response to COVID-19. But how will most Americans commute after COVID-19 lockdowns end?
Lower rents demanded: Even Starbucks is asking that landlords lower rent for the company's cafés ($).
Water plans: A major Northern California reservoir project has been significantly scaled back.
Net zero: Three net zero buildings in the Washington, D.C. area are leading the way.
Speeding up infill: Santa Monica may streamline the city's approval process for housing in the city center.
Trail tunnel: Redmond is building an SR-520 trail tunnel under NE 40th St.
Override to ride: Maryland's governor has vetoed a commuter rail expansion bill, but Democrats vow to override it.
Universal internet: With the pandemic in full force, Washington would be best suited if there were universal internet access.

Stephen is a professional urban planner in Puget Sound with a passion for sustainable, livable, and diverse cities. He is especially interested in how policies, regulations, and programs can promote positive outcomes for communities. With stints in great cities like Bellingham and Cork, Stephen currently lives in Seattle. He primarily covers land use and transportation issues and has been with The Urbanist since 2014.