The Urbanist Elections Committee invited candidates in the Seattle metropolitan region to fill out our questionnaire to participate in our endorsement process. We based our endorsement decisions on those responses plus follow-up Zoom interviews. Below are the questionnaire responses by Adam Smith, who is running for the U.S. House of Representatives in the 9th District–he has held the seat since 1996.
What housing reforms are necessary at the federal level? How would you achieve them? (200 words or less)
The problems our nation and region faces with unaffordable housing are the result of a complex set of overlapping issues and challenges. Among these are wages not rising enough to keep pace with housing, which has led to too many people being forced to spend over half their paycheck on rent. Additionally, the prioritization of building high-priced units over affordable housing is also a considerable problem. The volume of affordable units does not meet the demand, particularly as our region continues to experience population growth and increasing demand for housing, all-around. Finally, zoning also plays a large and important role. At the federal level, I have supported legislation to raise the minimum wage, as well as the implementation of a task force to understand the full implications of the affordable housing crisis to improve the effectiveness of various federal housing programs. Finally, I am a proud supporter of the Green New Deal for Public Housing Act to modernize and improve our public housing.

Do you support campaign finance reform? If yes, what form and why? (100 words or less)
Yes. I support ending corporate personhood, corporate electioneering, and support regulating money in politics. Corporations are not people, and money is not speech. I support legislation at the federal level to address these concerns; I've previously supported the Democracy for All Amendment, which would amend the Constitution to grant Congress the authority to keep corporations from unlimited spending in elections, and the Government By the People Act to reverse Citizens United and establish a new campaign finance system. I also supported the For the People Act of 2019, to reduce the influence of big money in politics.

How do we ensure everyone in America has quality health care and can afford it? (200 words or less)
The Affordable Care Act was an important step in bringing health care to more Americans, but we must now do more to ensure that regardless of income, job status, or location, Americans have access to affordable and reliable care. This is why I have co-sponsored legislation such as the Medicare for All Act (H.R. 1384), which would establish a universal health care system. We have to do better as a country to make sure that everyone who needs care can access it.

What lessons about government revenues and fiscal priorities from the wake of 2008 would you apply in responding to the Covid-19 crisis? (200 words or less)
As we respond to the COVID-19 crisis, ensuring that our fiscal priorities are focused on assisting working and middle-class families is paramount. The impact of the pandemic will not be felt equally by everyone – low-income individuals, minorities, frontline workers, and vulnerable populations will be more significantly impacted economically and in health outcomes. Our response must help address these underlying inequities. I strongly believe we need to reform our tax code to make it more progressive and to benefit workers and families. Our tax code has been slanted to benefit corporations and wealthy individuals. That is why I voted against the Tax Cuts and Jobs Act in 2017 and tax cut bills brought to the House floor in 2001, 2003, and 2012. I am currently a co-sponsor of the Wall Street Tax Act to impose a .1 percent tax on the purchase of stocks, bonds, and other derivatives. We need to comprehensively reform our tax code now.

To get your vote, what must a transportation funding package include? (100 words or less)
We desperately need to address the infrastructure crisis in our country. I will continue to advocate for priorities including easing rail-road congestion, increasing opportunities for mass transit and public transportation, and improving our roads. Our telecommunications and electrical power networks are in need of considerable investment to ensure everyone has access to reliable services. Overlying each of these areas, however, is that we must make infrastructure investments that help put us on a path to addressing climate change. Most importantly, this means investments in infrastructure that move us away from our dependence on fossil fuels.

What should be the federal strategy to solve homelessness nationwide? (200 words or less)
It's crucial that local governments restructure their zoning rules, promote affordable housing development, and ensure that workers are paid a wage that allows for a decent life in even our high-cost area. As a federal representative, I am committed to serving as a strong partner to our local government leaders, fighting for better pay for lower-paid workers, and securing federal resources to help with the housing challenges we face. I also strongly support the federal Opening Doors program, which provides nearly $6 billion for federal agencies and grant programs to combat homelessness and help people facing housing insecurity. I also support many initiatives that help people who are experiencing homelessness, including: the Education for Homeless Children and Youth Program, the Health Care for the Homeless Program, the Projects for Assistance in Transition from Homelessness (PATH) Program, the Grants for the Benefit of Homeless individuals (GBHI) Program, and Services in Supportive Housing (SSH) Grants, among several other programs.

Is a Vision Zero goal of eliminating road deaths achievable nationwide and should we make it a national priority? If not, why? If yes, what do we need to do to get there? (150 words or less)
Yes; traffic deaths are preventable. We must make a Vision Zero goal of eliminating road deaths nationwide a national priority. Helping state and local agencies access the funding they need to spearhead initiatives aimed at eliminating traffic-related deaths is a critical component. These initiatives can help identify promising solutions and serve as models for communities in the rest of the country.
Do you support a Green New Deal? What does a Green New Deal look like to you? (150 words or less)
Yes; I am a proud co-sponsor of Rep. Ocasio-Cortez's Green New Deal, H. Res. 109, in Congress. Climate change is one of the greatest challenges we face. The path to addressing climate change means drastically reducing our dependency on fossil fuels, investing heavily in the deployment of renewable energy, strengthening policies that ensure clean air and water, and spurring economic growth with green energy programs. Additionally, it is vital that we address underlying inequities by looking at climate change policies through an environmental justice lens and ensure we are supporting workers transitioning sectors during this transformation.

How should your Congressional caucus wield power? Is the wiser strategy to gravitate toward a political center or define a strong position away from it and pull people along? And are there reforms you support to level the playing field for groups you see as disenfranchised? (200 words or less)
It is crucial that we work to ensure equality of opportunity for all people. I am proud to support progressive legislation that will move this priority forward. While we continue to push for these types of policies, we also cannot let the balance of political power get in the way of doing everything we can to enact progressive policies in the short-term. As Chairman of the Armed Services Committee, I was proud to champion inclusion of 12 weeks of paid family leave for all federal employees in the Fiscal Year 2020 National Defense Authorization Act. This is a momentous step forward in providing millions of workers with benefits they deserve. Reforms are needed to support leveling the playing field for underrepresented groups. I'm supportive of restoring the Voting Rights Act and protecting anti-discrimination laws in accessing housing and credit. We must completely overhaul our criminal justice system to make it equitable and to ensure that people of color are not unjustly targeted by the police or unjustly treated by our justice system. Finally, education and income inequality are areas that we must address. In order to address the wealth gap, we must prevent racism and all other forms of bigotry.
The Urbanist Election Committee's Take: Vote Smith
Read our endorsement post to see our reasons why.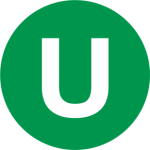 The Urbanist was founded in 2014 to examine and influence urban policies. We believe cities provide unique opportunities for addressing many of the most challenging social, environmental, and economic problems. We serve as a resource for promoting urbanism, increasing political participation, and improving the places we live. The Elections Committee consists of community volunteers and staff members of The Urbanist and is a standing body representing the political values of our organization.