The Urbanist Elections Committee invited state legislature candidates in the Seattle metropolitan region to fill out our questionnaire to participate in our endorsement process. We based our endorsement decisions on those responses plus follow-up Zoom interviews.
Below are the questionnaire responses by Noel Frame, who is running in Legislative District 36, Position 1–she has held the seat since 2016.
What lessons about government revenues and fiscal priorities from the wake of 2008 would you apply in responding to the Covid-19 crisis? (200 words or less)
Deep cuts in state and local government spending exacerbated, deepened, and lengthened the 2008-10 recession and created long-term costs for Washingtonians and for state government. One example of this is the deep cuts in the behavioral health system for which we are still paying the price, both financially and with the human toll. We should work to avoid deep cuts to critical public needs like K-12 education, behavioral health, and natural resources. Because the state is not able to run a fiscal deficit as the federal government is, that means we need to raise revenue in order to avoid these cuts. I support a combination of revenue solutions that includes highly progressive revenue streams, like a capital gains tax and increasing the estate tax, and increased taxes on products that cause societal harm, like fossil fuels and alcohol. I strongly oppose quick fixes and short term solutions like skipping pension payments, which only defer costs to future generations.

Would you vote for a bill that ends the ban on rent control in Washington? Why or Why not? (50 words or less)
Yes. I support statewide rent control when paired with reforming discriminatory land use laws and increasing housing capacity. San Francisco's experience shows that rent control without increased housing supply can harm many renters. I support a package like Oregon's – allowing duplexes and townhouses in cities statewide tied to statewide rent stabilization.

What role do you see the state playing in enacting land use reform, and what should that reform prioritize? (200 words or less)
The state should mandate that local governments eliminate barriers to dense development in areas where the infrastructure exists to support housing growth – particularly transit infrastructure. These barriers include restrictive single-family zoning codes and expensive parking requirements. When mandates on local governments are politically out of reach, I support stronger incentives, including eligibility for grant funding and protection from SEPA and GMA appeals, for cities that make policy changes to support housing growth. I prime sponsored two bills that passed into law this biennium making some of these changes: HB 1923 in 2019 and HB 2343 in 2020. Also, as chair of the House Environment & Energy Committee, I brokered a compromise that secured the necessary support for SB 6617 to pass, restricting the ability of cities to require off-street parking for accessory dwelling units. In the next biennium, I will work to adopt a mandatory climate element as part of the Growth Management Act and to strengthen and add teeth to the housing element of the GMA.

What should be the major components of a climate package? (50 words or less)
We need both an economy-wide carbon price and sector-specific policies in each sector of emissions. We were successful with sector policies in electricity and buildings this biennium but not successful with transportation, the most emitting sector. Our biggest next steps should be a clean fuel standard and a cap-and-trade program.

What should be the top strategies for the state to fix the cycle of segregation, disinvestment, gentrification, and unaffordable housing in our cities? (200 words or less)
We should reform discriminatory single-family zoning laws, use public dollars to invest in housing that is more affordable than the market will provide, and empower more households to live car-free by investing in transit and safe bicycle and pedestrian infrastructure. Several recent studies show that increased housing capacity counter-intuitively reduces displacement rather than increases it, because housing prices grow more slowly in areas that allow housing growth and enable more low-income residents to remain in their homes. We also need better state strategies for investing in infrastructure that supports housing, such as by resuming investments in the Public Works Assistance Account for things like wastewater infrastructure and significantly increasing multimodal transportation spending.

What's your roadmap to fixing educational inequities in Washington state? How can Washington state comply with its constitutional duties regarding education? (200 words or less)
We are technically in compliance with the Constitution per the Supreme Court. However we have not met the spirit of Article IX, as evidenced by the continued struggle to fund K-12 priorities like getting counselors into all middle schools. To remedy this we must adopt new revenue, as over 50% of state general fund spending already goes to K-12 education and we cannot achieve the necessary level of spending by cutting other general fund priorities. Other steps towards addressing educational inequities can be guided by the recommendations of the Educational Opportunity Gap Oversight & Accountability Committee, which include expanding social emotional learning, reforming the application of school discipline (some steps taken in this direction by HB 1541 in 2016), ensuring culturally competent educators, and building better and more authentic opportunities for family engagement, particularly for non-English speaking, immigrant, refugee, and low-income families.

Do you think Washington state should have an income tax? If yes, what is the legislative path? If not, would you pursue any tax reform? (100 words or less)
Yes. Businesses increasingly understand the disadvantages that our current tax structure places on small and new businesses. Support from key businesses, building on the support that many businesses expressed for HB 2907 in 2020, will go a long way towards building momentum for an income tax. With the experience of I-1098's defeat in mind, more work is necessary to communicate and engage with the public about what voters see as the ideal tax structure. In the meantime, we can adopt incremental steps towards a more progressive tax structure with tools like a capital gains tax and increasing the estate tax.

While California and Oregon have passed a clean fuels standard aiming to meet their climate goals, Washington did not, as the bill stalled out last session. Would you vote for it? If not, what is the route to meeting our climate goals? (150 words or less)
Yes, I am the prime sponsor of the clean fuel standard and have voted for it many times. Adopting a clean fuel standard is my top legislative priority.

What percentage of the state's transportation budget should be for alternatives to cars, such as transit, biking, and pedestrian infrastructure? (100 words)
We should incrementally increase the share of the state transportation budget that goes towards multimodal needs over time until it reaches at least 40 percent. We need more voters to adopt non-SOV modes of travel in order for this to be realistic for many suburban and rural legislators to vote for, so we must also adopt policy changes to incent drivers to switch to other modes to build momentum for a more balanced transportation budget. We also need revenue streams that are not 18th Amendment-restricted as the gas tax is. One possible solution is a carbon tax on transportation fuels.

What should be a higher priority: electrifying personal vehicles or reducing the number of trips made in personal vehicles? Explain how to achieve your priority. (50 words).
If we are to address the climate crisis with the speed and urgency it requires, we must prioritize both of these policies, and I reject the supposition that we need to choose between them. Cleaner fuels and expanded transportation choices are complementary, not in competition.
The Urbanist Election Committee's Take: Vote Frame
Read our endorsement post to see our reasons why.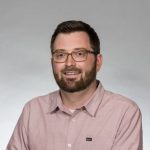 Doug is publisher of The Urbanist.