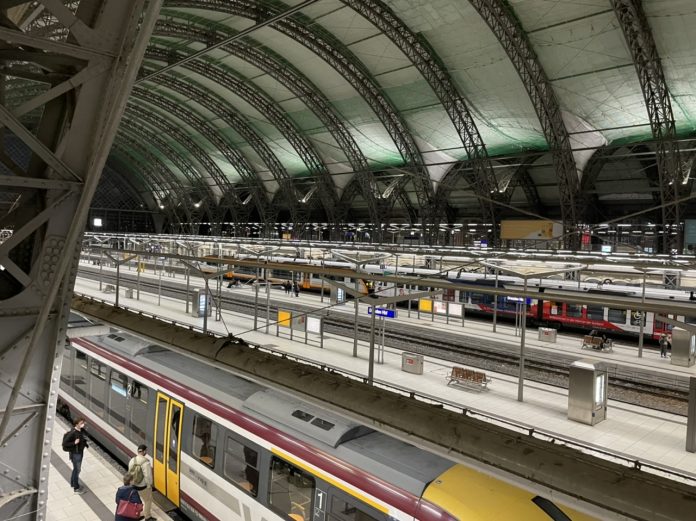 Zero-emissions district: A Norwegian city is planning a district as completely zero-emissions.
Planning for all: How can less car-centric planning benefit rural areas, too?
Not recreational camping: As the housing crisis persists in the Western US, people are finding refuge in forests.
Gold standard: Bike Portland opines about Paris' prestigious public bikeshare system.
Tacoma votes: How do Tacoma's mayoral candidates line up on issues?
Affordable housing effort: Philadelphia has passed a new affordable housing law to encourage more in well-to-do neighborhoods.
Committed to service: Boulder is looking for certainty in getting more transit service by the regional provider.
Stalled: An Atlanta plan for more density stalls out.
Left out: Intercity bus service is struggling to restart due to lack of government assistance.
Dingbats: How did Los Angeles become the city of dingbats?
Walking boom: New data suggests that Americans are now walking more than ever.
Greenest or cautionary: Vancouver wants to be the greenest city, but is the effort a cautionary tale?
Reasons to change: Sightline outlines nine reasons to end exclusionary zoning.
Education Hill: Educational facilities continue to grow in Capitol Hill.
Climate action: How is Illinois taking on climate action?
Related injustices: A study on biking and being Black suggests a relationship between lack of bike lanes and heavy ticketing.
Bike boom: Another report adds credence to the 2020 bike boom.
The interurbans: CityLab documents the history of America's interurban trains.
LGA train in doubt: New York's governor has put the LaGuardia Airtrain project in doubt. Could alternatives follow?
ZEV campaign: California will make huge investments in zero-emissions vehicles and infrastructure.
Secret sauce: What's the secret sauce to California's statewide zoning reform?
Price it: Bike Portland says that the congestion pricing debate is about to heat up in the region.
Back at it?: Tim Eyman wants to take down the progressive capital gains tax.
Better experience wanted: A new survey says that transit riders want a better overall riding experience post-pandemic.
A godsend: Charles Mudede praises the John Lewis Memorial Bridge in Northgate and talks about his first light rail ride up north.
Insatiable: CityLab tackles the insatiable appeal of highway expansion in America.
Fix the basics: The rider experience in Philadelphia for intercity bus passengers isn't very good.
E-bike tax credit: What do advocates need to know about the federal e-bike tax credit?
Recall vote ahead: A recall vote on Seattle City Councilmember Kshama Sawant will happen in December.

Stephen is a professional urban planner in Puget Sound with a passion for sustainable, livable, and diverse cities. He is especially interested in how policies, regulations, and programs can promote positive outcomes for communities. With stints in great cities like Bellingham and Cork, Stephen currently lives in Seattle. He primarily covers land use and transportation issues and has been with The Urbanist since 2014.