Seattle Bubble reports a dip in the price of some single-family homes during October in King County. The main points:

– More mid-range housing ($335,000-$715,000) was sold in October 2013 compared to low-end and high-end housing (36% of sales were in the mid range, compared to 31% in the low end and 33% in the high end). In October of last year, housing sales were more evenly divided across pricing brackets at roughly 33% each.
– Housing prices dipped slightly in low-end housing in south King County and mid-range housing in the Seattle area while rising in east King County.
See the full report here.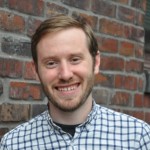 Owen does servicing and consulting for a software company to pay the bills. He has an amateur interest in urban policy, focusing on housing. His primary mode is a bicycle but isn't ashamed of riding down the hill and taking the bus back up. Feel free to tweet at him: @pickovven.