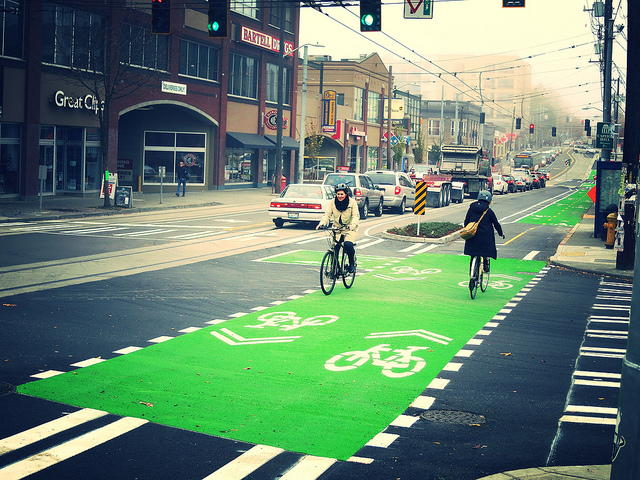 Mayor Murray is in search of a new Director for the Seattle Department of Transportation (SDOT). In December, SDOT Director Peter Hahn left for greener pastures. Since then, Goran Sparrman has been acting as Interim Director for the department. Last week, Mayor Murray stated his priorities in searching for new a director:
We're looking for a leader who can develop a comprehensive strategy to harmonize the many transportation options available in our city. As Seattle continues to grow, our multi-modal offerings must be coordinated with one another and with regional systems. We need to stay true to the goals of our City's pedestrian, bicycle, transit and freight plans, but the larger goal is to integrate these modes to move people and goods seamlessly and efficiently.
We think this succinctly describes the progressive transportation values that Seattleites expect in city government. In keeping with the Mayor's policy of public involvement, he has offered up an opportunity for residents to have a say. Specifically, he would like to know priorities people feel are most important, how SDOT can improve, and what has worked in the past. Ultimately, this should help the Mayor's Office determine what type of candidate that they should seek for the next head of SDOT. Take a few minutes to give your feedback in the online survey. The questions are brief and open-ended.
Mayor Murray intends to have a new director in place by mid-June.

Stephen is a professional urban planner in Puget Sound with a passion for sustainable, livable, and diverse cities. He is especially interested in how policies, regulations, and programs can promote positive outcomes for communities. With stints in great cities like Bellingham and Cork, Stephen currently lives in Seattle. He primarily covers land use and transportation issues and has been with The Urbanist since 2014.