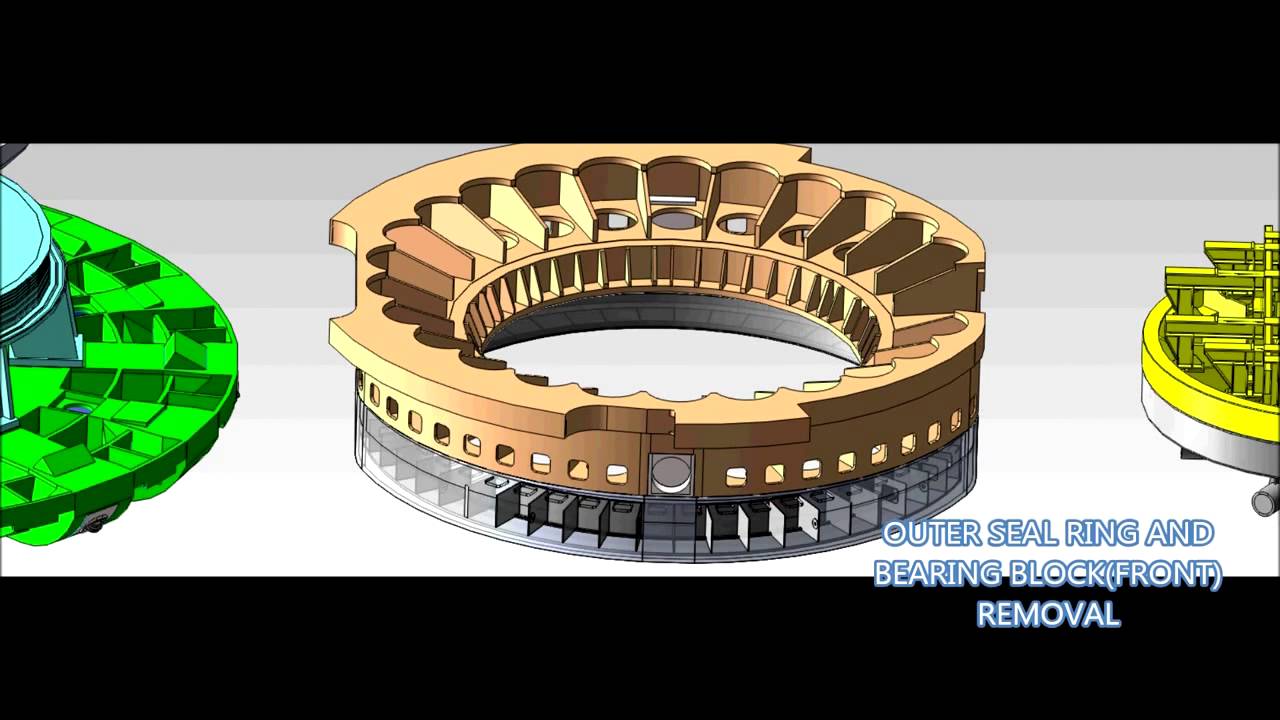 Washington State Department of Transportation (WSDOT) and their contractor Seattle Tunnel Partners (STP) went on a media blitz yesterday to explain their plans and progress to fix Bertha. If you're not familiar with the saga, the short version is this: WSDOT launched the project 6 months delayed, their contractor busted the tunnel boring machine, then "fixed" it, then really busted it, and now they have a plan to really fix it this time–albeit over one year later.
Above is one of three videos that WSDOT pushed out yesterday on their effort to fix Bertha. The video gives a simplistic overview of how WSDOT will have STP dig the vertical shaft, remove and replace the TBM's cutter head, and get Bertha moving again. WSDOT also posted videos the launch pit and the underground walls of the pit. And last night, they issued the following statement:
STP's work plan, which is illustrated in a new animation, contains four major repair and enhancement elements:

Replacing the damaged seal system with a more robust system
Replacing the main bearing
Installing enhanced monitoring systems
Adding steel to strengthen the machine and accommodate the new seal system

Other major enhancements of the work plan include:

Widening the openings at the center of the cutterhead
Improving the soil conditioning injection system
Installing bit- and wear-resistant steel on the cutterhead
Extending the length of the agitator arms in the mixing chamber

"We are committed to the success of this project," said Seattle Tunnel Partners Project Manager Chris Dixon. "We're confident these repairs and enhancements will enable this machine to successfully tunnel beneath downtown Seattle. We won't resume tunneling until we're certain Bertha is up to the task."

STP will provide WSDOT with additional supporting information about rebuilding the machine in the coming months, in accordance with the design-build contract, to demonstrate how the repairs will meet the contract's performance and technical requirements, including:

An analysis demonstrating that the machine's structure can withstand all loads from the surrounding ground and its own operation
Seal design details and background calculations
Design of revised conditioner injection systems and cutterhead openings
Updated operations plan including enhanced instrumentation and monitoring for key machine components
It probably comes as no surprise to many, but we strongly oppose the SR 99 tunneling project. Not because we don't like tunnels, but because there's a lot to lose. We have no doubt that WSDOT is committed to completing the project–at this point, it has to at any and all costs. But that means that we are making serious trades in order to accommodate a project that we just don't need. And here's why:
Unfortunately, WSDOT is literally toying with people's lives, raiding very scarce transportation dollars, and making a skeptical electorate even more skeptical of state government. If it were up to us, we'd kill the project right now and use the monies saved on 21st Century transportation system instead.

Stephen is a professional urban planner in Puget Sound with a passion for sustainable, livable, and diverse cities. He is especially interested in how policies, regulations, and programs can promote positive outcomes for communities. With stints in great cities like Bellingham and Cork, Stephen currently lives in Seattle. He primarily covers land use and transportation issues and has been with The Urbanist since 2014.