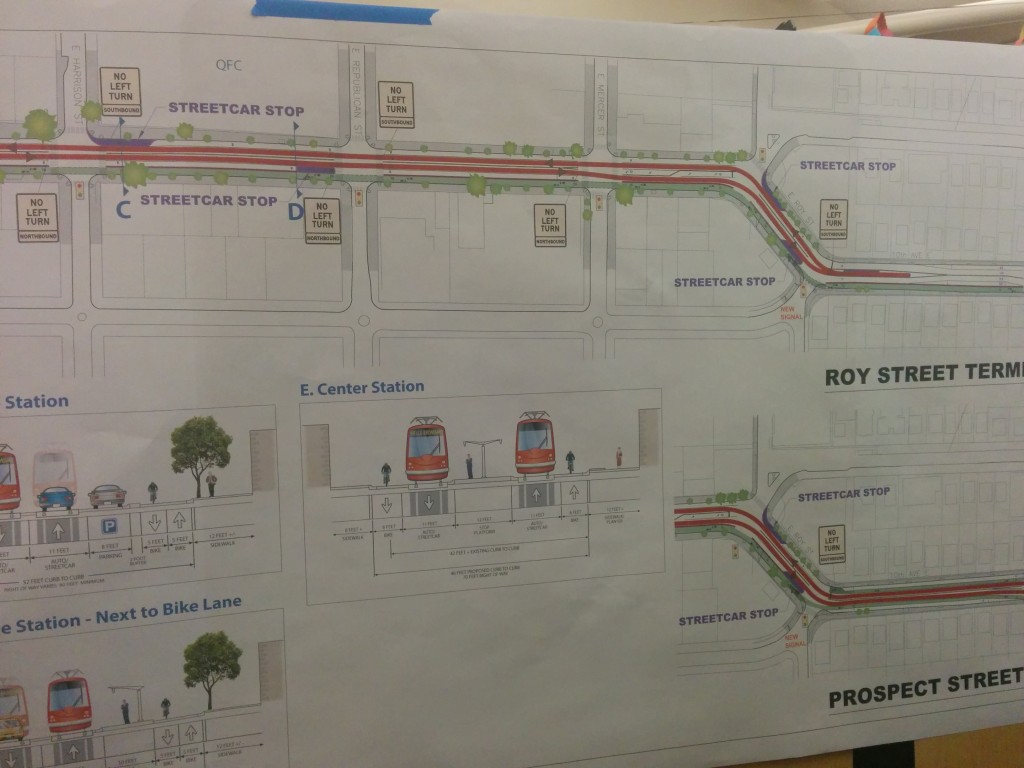 Last night, the Seattle Department of Transportation (SDOT) held an open house for the Broadway Streetcar. The project would extend the First Hill Streetcar to the north by an additional half mile, adding 2-3 new stops. It would also extend the Broadway cycletrack along the same route.
Much of the information about the project was repeated from previous open houses, but there were a few new tidbits of information:
The proposed terminus at E Prospect St will have a center lane platform, rather than a curbside platform supporting bidirectional traffic. Previous renderings showed a single lane extending past E Roy St riding in the shoulder.
The turn-around track will be placed in a center lane on 10th Ave E past E Prospect St, similar to the final stop on the SLU Streetcar.
North of E Roy St, the cycle track will split into two individual protected bike lanes, one on each side of the street.
North of the E Prospect St terminus, the bicycle lanes will revert to sharrows. The width of the center platform at E Prospect St precludes any protected bicycle lanes through that stretch.
For streetcar riders, the center platform will be a nicer experience than a one-sided terminus. Yet the width of the new design effectively precludes any protected bicycle lanes between E Roy St and E Prospect St. Many people would like to see a continuous cycletrack between Yesler Way and E Roanoke St. But unless the E Prospect St terminus is redesigned yet again, the new design makes the Broadway Streetcar (or at least its extension from E Roy St to E Prospect St) considerably less desirable for them.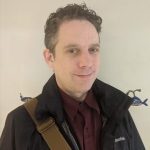 Charles is an avid cyclist that uses his bike as his primary mode of transportation. He grew up in the Puget Sound, but is currently overseas living in Japan. He covers a range of topics like cycling, transit, and land use. His time in Tokyo really opened his eyes to what urbanism offers people and has a strong desire to see growth happen in Seattle.