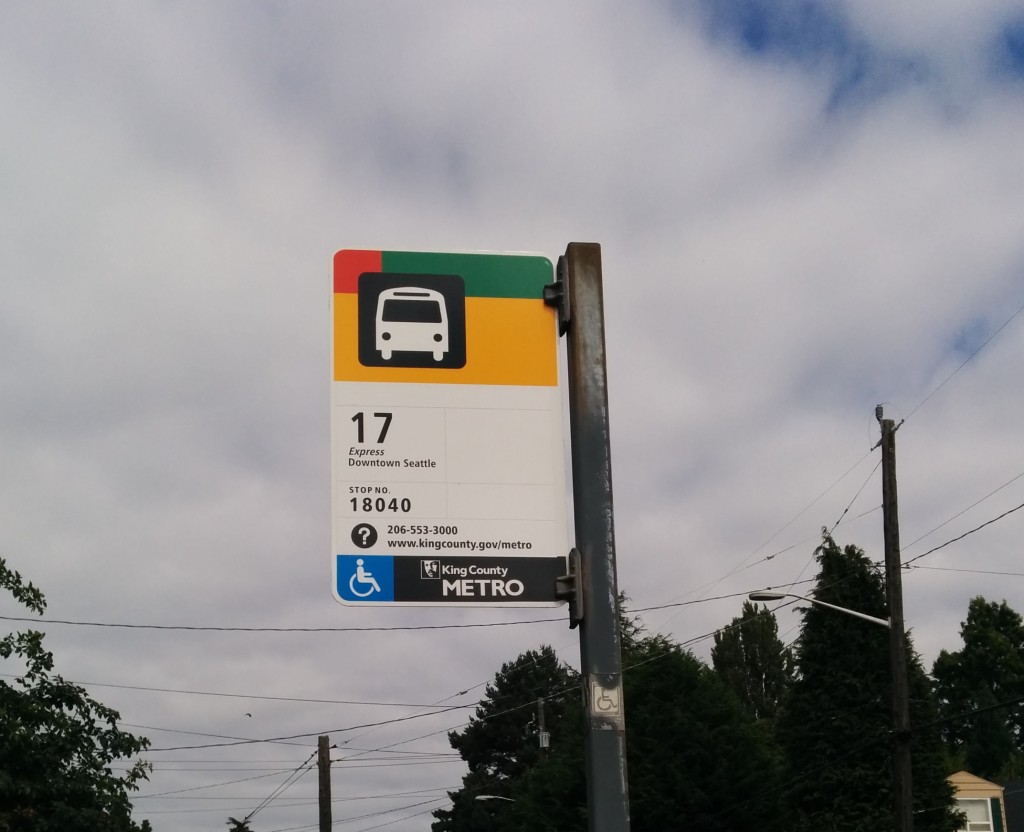 It's the end of September, which means another set of service changes for King County Metro Transit. But this service change is unlike all those that came before it. This isn't just a service revision of minor schedule and stop changes or restructuring of routes. This service change is bigger than that, and consists of deep service cuts. To put it any other way than an absolute bloodbath would be all too charitable. Unfortunately, it's not the worst one on the way.
Thanks to rural and deeply suburban voters who chose to defund Metro in the April ballot measure to save county bus service, the agency is now forced to implement service reductions. These service reductions will eliminate many routes, reduce frequency of remaining service, and consolidate routes in a series of three service changes (September 2014, February 2015, and March 2016).
The September service change begins tomorrow with weekend service. In some ways, regular bus riders will be able to ease into the changes by finding out how the revised and reduced bus system will operate with regular all-day routes. However, Monday will see a big reduction in service to commuters using Metro's express services, leaving many entirely without a transit option to get to work or school while causing headaches and unnecessary delay for everyone else. Before I dig into the meat of all this mess, let's run through cuts and service reductions/revisions beginning tomorrow, September 27.
Routes finding themselves axed: 7E, 19, 47, 48E, 61, 62, 139, 152, 161, 173, 202, 203, 205, 209, 210, 211, 213, 215, 243, 250, 260, 265, 280, 306, 909, 919, 927, 927, and 935.
Routes with service reductions and/or revisions: 24, 27, 30, 33, 48, 178, 200, 201, 204, 208, 212, 236, 238, 249, 312, 331, 903, and 931.
The good, the bad, and the ugly
There isn't much good to report, except to note that Metro's revenue situation has improved slightly since the beginning of the year. On the one hand, the cost of fuel has gone down to save Metro plenty in terms of expenditures while Metro continues to attain efficiencies and cost control wherever possible in the agency. On the other hand, and probably most importantly, the financial forecasts of Metro have held steady thanks to a growing economy in the Puget Sound. This has led financial analysts to be confident that Metro will have more revenue on hand than previously projected.
At the beginning of the year, Metro was facing a 16% service cut translating to about 550,000 hours. Now the agency is only facing an 11% service cut, which is about 400,000 hours. Because the hours to be cut have been reduced, Metro is able to focus on two rounds of cuts while deferring a third to March 2016 at the very earliest. (This assumes that the financial forecasts don't improve further for the agency.)
The first round of service reductions (beginning tomorrow) will include 151,000 hours, eliminate 28 routes, and reduce and/or revise 13 routes. The second round of service reductions in February will include 169,000 hours, eliminate 16 routes, and reduce and/or revise 32 routes.
That uncertain round of cuts in March 2016? We don't know exactly what routes will be affected. But we do know that 80,000 hours are in jeopardy of elimination. Metro has chosen to push back that service reduction pending the economic outlook between now and then. Sound Transit's University Link extension will be opening in January 2016, which means that there is ample opportunity to revise the March 2016 service to better integrate into the light rail.
Now to the bad. Below, you'll see the next two rounds of service changes, and they aren't pretty. The flavor of the first round of cuts is primarily express bus services, both local and regionally, and low performing routes (as defined by Metro's Service Guidelines). Although, how the local workhorse Metro 47 ever made the cuts list boggles the mind.
To compensate for the elimination of routes like the 48 Express, Metro has tried to ease the pain where possible. In the case of the corridor that the 48s run, the 48 Local will see a few additional peak trips to help offset the inevitable overcrowding and delay borne by the 48 Express's demise.
The ugly is inevitable. A second round of cuts in February 2015 will start to dig into the meat of Metro's regular, all-day service (as seen in the diagram below). Frequencies in off-peak hours will go down drastically and earlier on many routes while some routes will see major revisions.
An example of the ugly is the Metro 8 (despite its own faults as a route) and the Metro 106. The Metro 8 will be truncated and revised to only serve the corridor between Uptown (Lower Queen Anne) and the Madison Valley via Capitol Hill. Meanwhile, the Metro 106 will be revised to take on much of the Metro 8's southern corridor via Rainier Beach to Mount Baker Station. From Mount Baker Station, the Metro 106 will be sent up the Madison Valley partially before heading toward Downtown via Jackson Street and Yesler Terrace.
This arrangement has a number of pitfalls. Part of the Madison Valley will have a gap in service with the revision of the Metro 8, connectivity between the Rainier Valley and Capitol Hill is reduced, Renton riders will have a longer trip time with less reliability, and Georgetown-Rainier Beach (or similar corridor trips) will become much more challenging. That's not to say there aren't some things to maybe like about the change. Reliability would improve greatly for Rainier Valley riders on a revised Metro 106 (who would be Metro 8 riders today) since buses would no longer be caught in the Denny Way mess. But the small positives probably don't outweigh the costs to riders given the overall route structure and system frequency.
Of course, the Metro 8 and 106 are just two victims that come with bus cuts, and that translates to a poorer bus system for riders.
Seattle can be spared
Despite all the service cuts on the way for Metro, Seattle can be spared the next two rounds of service cuts. In fact, there is a strong likelihood that Seattle can increase bus service over the next year. In November, Seattle voters will have the opportunity to vote "YES" on the citywide Proposition 1 measure. Proposition 1 provides new funding within the City of Seattle's Transportation Benefit District (TBD).
In July, the Seattle City Council and Mayor passed an ordinance to forward the Proposition 1 ballot measure to Seattle voters. The ballot measure is specifically designed to reverse and stop service cuts to Metro buses that operate at least 80% of their route within in the city limits, established an inter-jurisdictional fund for regional expresses that service key Seattle destinations and neighborhoods, and expand access for low-income riders. Unlike the April countywide version of Proposition 1, Seattle's measure allocates all funding from the new TBD taxes for Metro bus service. It's the same Seattle-only measure that we championed back in May.
Should the Seattle ballot measure succeed (and we expect it will–at least two-thirds of you voted yes last time!), the February 2015 service changes will be postponed until June 2015. This four-month delay will give Metro time to work with Seattle to hammer out the details and revise the service change plans. Bus cuts will still happen elsewhere in King County come June 2015, but none will take place in Seattle.
It should come as no surprise to our readers, but we fully endorse Proposition 1 and the Yes for Seattle Transit campaign. In the mean time, we encourage you to consult Metro's website and familiarize yourself with the imminent changes. You'll want to know them before you try to board the bus (which may never come). You can look up schedules using the Trip Planner feature as opposed to the static route schedule pages, which unfortunately don't show pending service changes. Simply choose a future date in the Trip Planner for a given route.

Stephen is a professional urban planner in Puget Sound with a passion for sustainable, livable, and diverse cities. He is especially interested in how policies, regulations, and programs can promote positive outcomes for communities. With stints in great cities like Bellingham and Cork, Stephen currently lives in Seattle. He primarily covers land use and transportation issues and has been with The Urbanist since 2014.