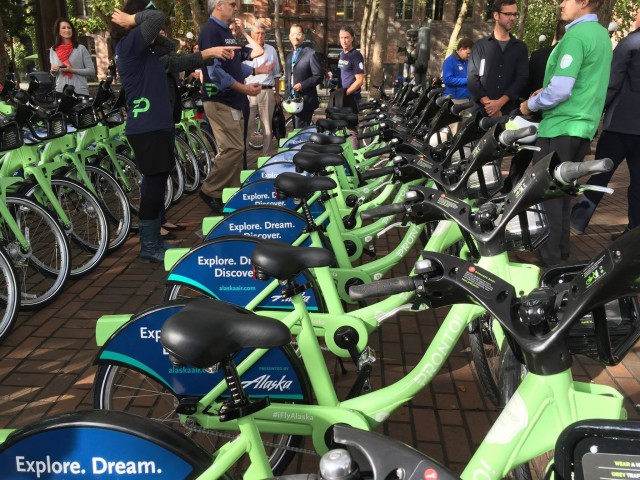 To welcome–well, themselves–to the neighborhood, Pronto! Cycle Share is throwing a series of celebrations over the new few weeks of October. For instance–By being one of the first people to check out a bike from your local neighborhood docking station, you can earn yourself a free 24-Hour pass. Pronto! will be giving away the free passes to the first 10 people to arrive for their weekend ride series on October 18th, 19th, 25th, and 26th. The weekend ride series is a guided tour to and from various locations in Downtown, South Lake Union, and Capitol Hill, and serves as an introduction to Seattle's new bikeshare system. The dates of the event are as follows:
Capitol Hill – Saturday, 10/18 @ 1PM
Start: Pine and 16th End: Seattle Central College
South Lake Union – Sunday, 10/19 @ 1PM
Start: REI (Yale and John) End: SLU Park
Seattle Center/Waterfront – Saturday, 10/25 @ 1 PM
Start: Key Arena End: Pier 69
Downtown – Sunday, 10/26 @ 1 PM
Start: 2nd and University End: 6th and King
Josh Steiner is a planner in the Seattle area with a focus in multimodal and sustainable transportation.