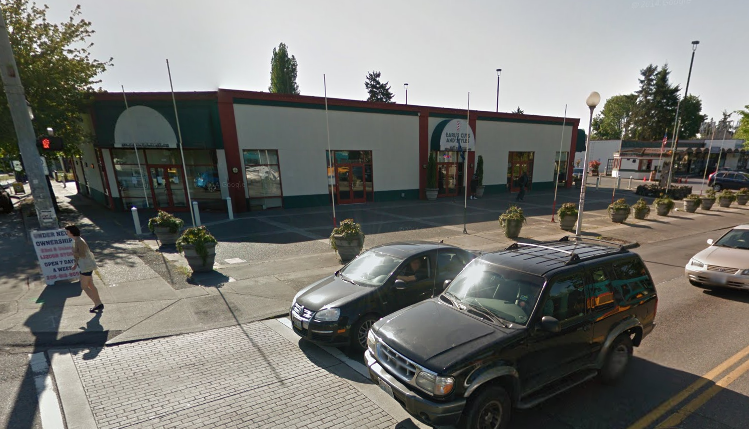 A little epic: This Danish bus agency has a seriously epic bus commercial.
Changing tax exemptions: The City Council wants to patch up the rules for tax exemptions on microhousing units.
Urban innovation: Architecture and design firm Gensler wants to use subterranean Tube tunnels for pedestrian and bicycle infrastructure, basically an underground park-like pathway. But Copenhagenize calls this idea–amongst others–misguided and worse.
Map of the week: 16 maps that explain Barcelona.
A wired tunnel: The Downtown Seattle Transit Tunnel is going to get mobile service.
Expanding Sound Transit: If this bill is successful, Sound Transit's service and taxing authority could expand geographically. Meanwhile, the House passed a bill out of committee to move Sound Transit 3, despite concern trolling from Republicans.
Housing affordability panel: The progress of the Mayor's housing affordability panel has been very slow going. Roger Valdez makes a plea for the City Council to not derail the panel's efforts.
No rezone: A corner block at the intersection of 23rd Ave and Union St, known as "MidTown Center", won't be rezoned for now; the request was denied by the City Council.
Big reveal: We now have an idea what the Spring St and Harvard Ave tower project will look like, and it has a Whole Foods!
Vaccinate your kids: One Washington lawmarker wants to eliminate most exemptions from vaccines.
Money isn't everything: Investment transportation is generally seen as a positive thing regardless of politics, but not all investments will actually enhance our transportation network.
Unexpected support: A Republican wants to use gas tax money for transit within his district.
New Greenwood park: Neighbors of Greenwood met recently to talk about their wants and desires for a new neighborhood park to be sited next to the community library.
Vision Zero Seattle: Sightline takes a look at what Vision Zero even is.
Choose your words: How using different words for the same thing ended the Seattle bikelash.
Questioning Seattle: King County Councilmember Rod Dembowski talks about why he's not so hot on Seattle's contract proposal for Metro–even though Seattle's priorities best represent their needs.
Why Dayton is gone: A clever cartoon story that depicts the demise of Dayton, Ohio.
Deutschland uber alles: In one chart, you can see all of the ways that Germany is less car reliant than the US.
Changing cities: Maybe it isn't so much gentrificiation, but rather youthification taking hold in cities across the US.
The 520 Trail: What the new SR-520 trail is actually like for people biking and walking.
Bridging the gap: Sound Transit staff will recommend to the agency's board more time to secure a plan to fund the Northgate Pedestrian Bridge.
Defining limits: FiveThirtyEight argues that defining Austin by just its city limits is foolish.

Stephen is a professional urban planner in Puget Sound with a passion for sustainable, livable, and diverse cities. He is especially interested in how policies, regulations, and programs can promote positive outcomes for communities. With stints in great cities like Bellingham and Cork, Stephen currently lives in Seattle. He primarily covers land use and transportation issues and has been with The Urbanist since 2014.