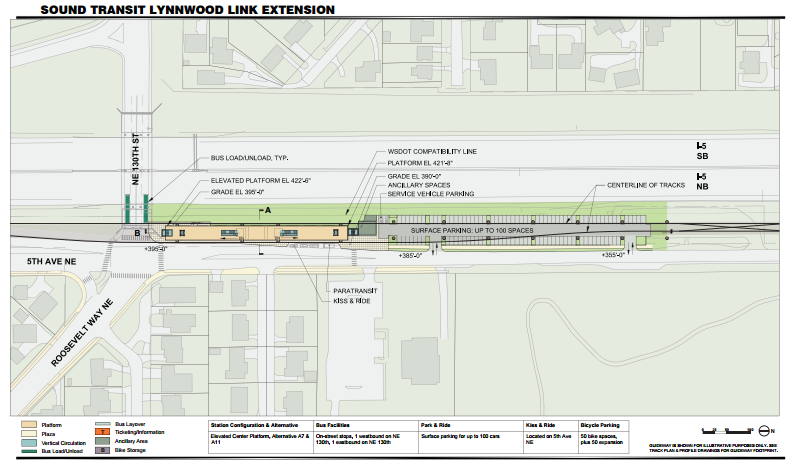 It's been over two months since I shared why Seattle needs a NE 130th Street Link station. In that article, I highlighted the benefits of the station to surrounding neighborhoods by noting that it would promote walking and biking in North Seattle, significantly increase transit ridership, provide fast and dependable light rail service to more than a half-dozen neighborhoods, all while doing it without any large investment in station facilities beyond the station stop itself. So here is an update on progress that has occurred on the station since then:
Lynnwood Link Extension EIS Released
Sound Transit released the Final Environmental Impact Statement (EIS) for the Lynnwood Link extension on April 1. The EIS supports what many NE 130th Street Station advocates believe: a NE 130th Street Station would be preferred by many Seattle residents who live in the areas between Northgate and 145th Street.
Support for Station-Ready Design
Last week, Sound Transit Board Members met at the Sound Transit Capital Committee to discuss amendments to the Lynnwood Link extension plan. Seattle Councilmember and Sound Transit Board Member Mike O'Brien proposed and championed an amendment that would make the design at NE 130th Street "station-ready". O'Brien's amendment would ensure that the I-5 alignment running past the station area would be designed with an elevated crossing over the existing NE 130th Street overpass. This configuration would make it easier and less expensive for a station just north of the overpass. This means that even if a NE 130th Street Station is not immediately approved and funded, a station could be added later at minimal cost and without significant delay.
Mayoral support
Seattle Mayor and Sound Transit Board Member, Ed Murray, wrote to NE 130th Street Station advocates to share his support for the project:
This station will be an important addition to light rail in Seattle and fill the gap between the light rail stations at Northgate and 145th St. in Shoreline. The station has the potential to spur the development of a new urban village in this area and will greatly improve the mobility of the community. If the station cannot be included in the preferred alignment for the Lynwood Link, I support funding the station as soon as possible.
April 23rd Sound Transit Board Meeting
The most important update is that the Sound Transit Board will vote on Lynnwood Link Extension station locations at the April 23rd meeting. NE 130th Street Station supporters hope that the Board will commit to building a NE 130th Street Station at this time. However, if the Board does not commit to a NE 130th Street Station, supporters will urge that the Board show support for the station and indicate what would need to occur for them to approve and fund the station. If you want to help support this effort, please join for the meeting or contact the Board.
Thursday, April 23
1:30-4:00pm
Union Station, Ruth Fisher Boardroom
401 S. Jackson Street
Seattle
If you're interested in staying up to date on NE 130th Street Station progress, be sure to "like" the NE 130th Street Link Light Rail Station Facebook page.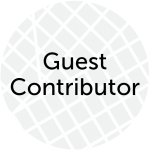 Renee is a community organizer who lives in the Pinehurst neighborhood. She has been engaged on land use, transportation, neighborhood planning, housing affordability, and parks issues both at a neighborhood and at a citywide level. Renee believes in inclusive outreach and she holds an urbanist perspective in her organizing.