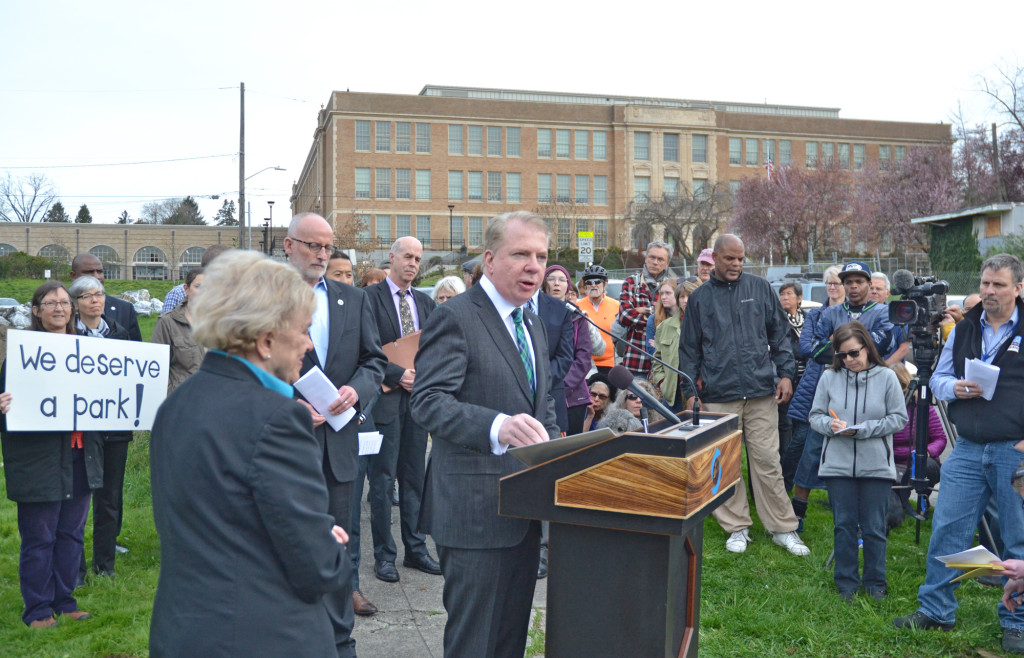 The Next 20: The Department of Planning and Development released their four alternatives for city growth through 2035–but Nick Licata wants to steer development away from Southeast Seattle.
Riding along: A plan to bring bus rapid transit to Madison could also bring a new "parallel" bikeway alignment through a series of protected bike lanes and neighborhood greenways.
Beautification gets ugly: Mayor Murray and Councilmember Jean Godden sparred over whether to build a park or affordable housing on a seized and blighted property in Roosevelt.
Missed call: The state was found at fault for Bertha's meltdown when they didn't tell Seattle Tunnel Partmers about a steel pipe in her path.
Culture shock: Salt Lake City is bringing European design to the US with the country's first protected intersection for bicyclists.
Urban scars: A series of before-and-after maps show the effects of interstate highways cutting through dense urban neighborhoods.
Big apple: New York City is the only major urban area to see both an increase in population and a drop in density.
Eye to eye: San Francisco introduced a plan to protect bike lanes by raising them two inches, requiring less space than traditional buffers.
Flashing lights: A "regulatory hiccup" caused a flurry of confusion that the iconic Time Square billboards in NYC may have to come down.
Dirty jobs: The maritime industry shot back at Mayor Murray, defending the Shell Oil rig coming to the Port of Seattle.
Plans change: A new visual shows how plans for a streetcar network in Washington, DC have evolved over 20 years.
Brutal critiques: Gizmodo reflects on seven classic examples of endangered brutalist architecture across the country.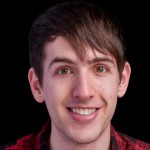 Ben is a Seattle area native, living with his husband downtown since 2013. He started in queer grassroots organizing in 2009 and quickly developed a love for all things political and wonky. When he's not reading news articles, he can be found excitedly pointing out new buses or prime plots for redevelopment to his uninterested friends who really just want to get to dinner. Serving as the Policy and Legislative Affairs Director, Ben primarily writes about political issues.