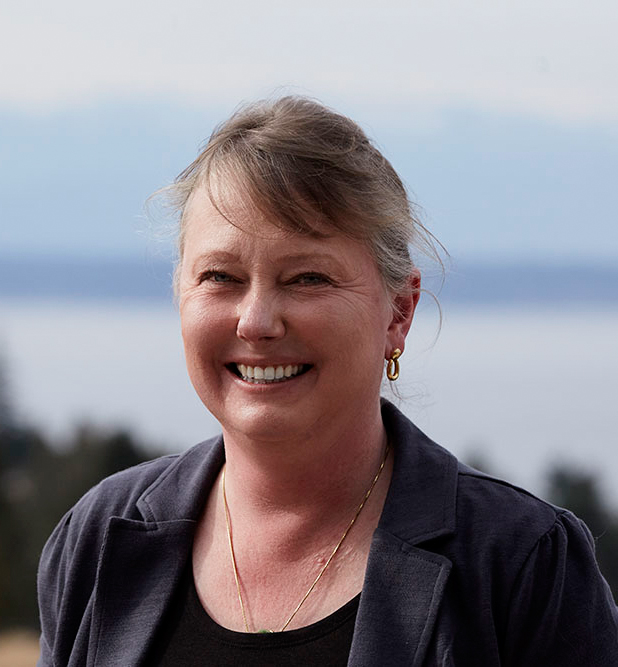 Article Note: The Urbanist is publishing a series of interviews with a selection of 2015 Seattle City Council candidates. In June, we will release our endorsements.
Catherine Weatbrook is a Seattle native running in District 6, covering Fremont, Ballard, and Greenlake. She's passionate about capitalizing on the City's strengths and believes we should create a thoughtful and holistic process to welcome new residents.
What would you do to make housing affordable for everyone in Seattle?
Affordable housing is at the heart of urban planning, transportation, and growth. She believes transit access is key and that growth should happen around areas well served by transit. But she believes transit oriented neighborhoods can be a victim of their success, simultaneously becoming desirable and unaffordable. To solve this, she supports spreading out transit investments–for example, by extending light rail beyond Ballard into smaller neighborhoods like Crown Hill.
She also expressed support for expanding the housing levy while using existing funds to leverage affordable housing. We need to preserve "naturally occurring affordable housing" or we'll lose inventory and increase displacement.
We can't bring housing costs down. she said, but we can raise wages. The growing income gap is intertwining with rising housing costs to create the affordable housing crisis.
How does planning, transit policy, and development affect racial, social, and economic inequalities in our city? What policies and efforts can we make to combat these inequalities?
Weatbrook believes we should be deliberate when distributing resources like high-frequency transit to minimize displacement. She pointed to immigrant business owners being pushed out by upzones at light rail stations in South Seattle.
She again expressed that these investments should be spread out to calm the rapid rise of prices in specific neighborhoods. We need to decide what we want in a community while maintaining diversity. There's no magic cure, she stressed–each neighborhood will need individual attention.
Seattle's Vision Zero plan aims to eliminate traffic deaths and serious injuries by 2030. Do you think that this target is achievable? Why or why not?
Vision Zero is a great goal, but she believes we "will always have a problem" when certain parts of the population are prone to taking risks. The road to reducing deaths and injuries needs to include speed enforcement (which doesn't come with infrastructure costs) and education. She believes there's a lack of knowledge around existing rules, especially with influx of people from out of town.
How best should the city accommodate the next 20 years of growth?
Weatbrook believes we've confused zoning with planning–and we need actual planning. That means we'll need to expand into residential areas. To manage congestion, we need to look at our transportation backbone. "It shouldn't take twice as long on a bus as a car without a transfer," she said.
She thinks we should reexamine the urban village strategy, which concentrates job growth in just a few core areas. Spreading out job centers would decrease dead-head bus runs and reduce congestion when everyone isn't headed the same direction at the same time.
She wants to start by expanding along the light rail corridor, checking bike infrastructure and housing stock before we expand. She also wants to encourage companies to open smaller regional offices. If Google, for example, has a number of employees traveling from Shoreline to the Eastside, they could open an office in Northgate.
Touching on AmGen, she said we need to focus on providing amenities like pedestrian bridges and food trucks on campus for workers to leave their cars at home. She also wants the campus to be served by the Rapid Ride D Line.
Finally, she believes the Comp Plan needs to acknowledge the importance of schools, with 1000 new kids joining the school district annually. The City and School Board used to meet quarterly, and she wants to bring that back.
What is the most important transportation project in your district?
Grade separated light rail is the most important project in her district. But smaller projects, like adding an E-line stop at the Woodland Park Zoo will be important. She acknowledged obstacles like ensuring ADA accessibility at this particular stop, but believes that a regional zoo should be served by frequent transit.
Read our interview with another District 6 candidate, Mike O'Brien.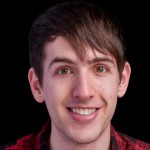 Ben is a Seattle area native, living with his husband downtown since 2013. He started in queer grassroots organizing in 2009 and quickly developed a love for all things political and wonky. When he's not reading news articles, he can be found excitedly pointing out new buses or prime plots for redevelopment to his uninterested friends who really just want to get to dinner. Serving as the Policy and Legislative Affairs Director, Ben primarily writes about political issues.