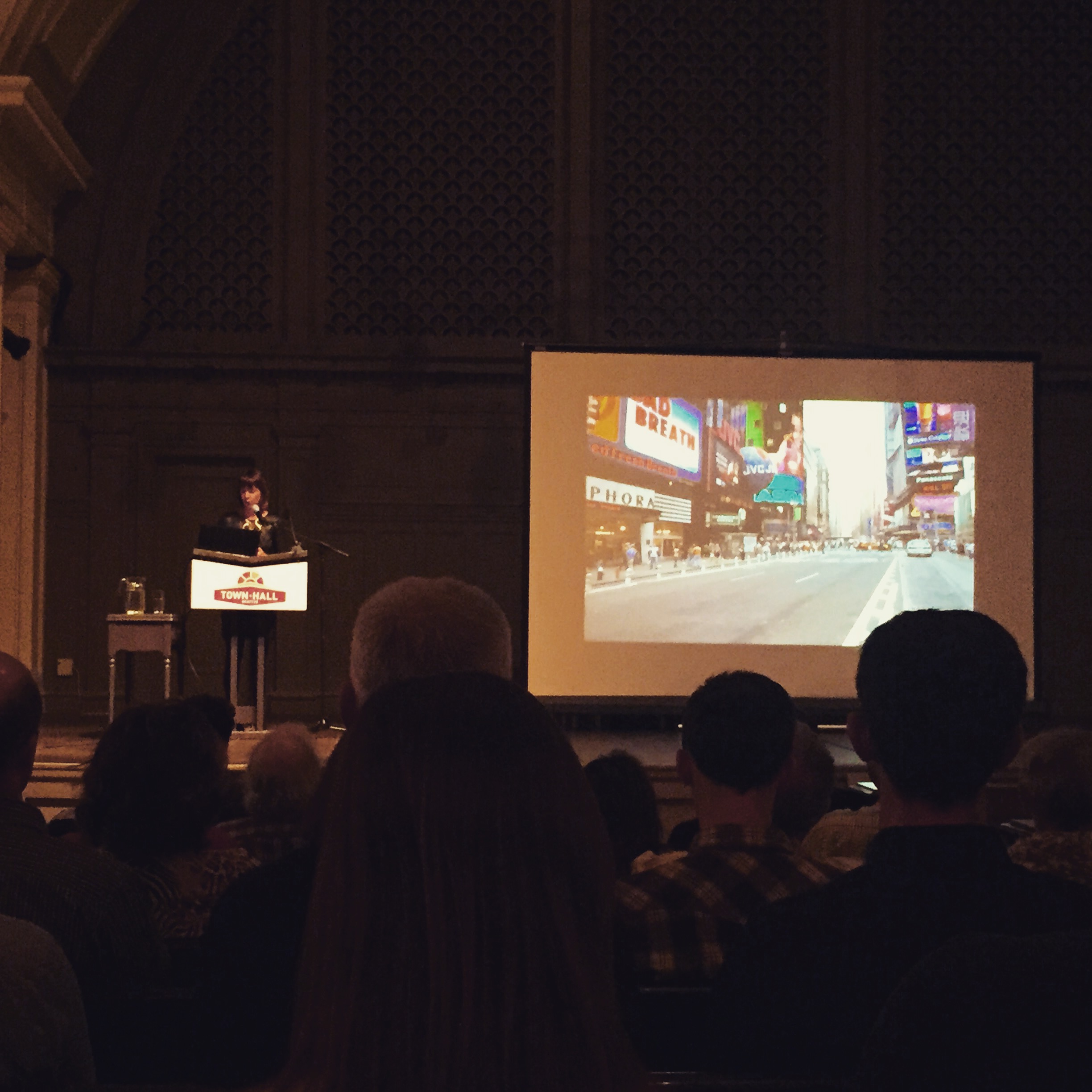 No lefts: New York City wants Google Maps to stop promoting left turns.
For the kids: A compelling case for why urban places are better for kids.
Gigabit internet: Kshama Sawant wants to give the Central District real gigabit internet.
Transpo roundup: All the bills that the Washington State Legislature passed on transportation issues this year.
More trail: The East Lake Sammamish Trail has opened with new paving.
Rent control: Berlin's newly adopted rent control rules appear to be working as intended.
Don't stop: Someone documented a good list of the saddest Amtrak stops.
New transit pass: ORCA now is offering a Regional Day Pass for local transit.
Noise pollution: A new app is out that shows property-level detail for noise pollution; currently only available in Los Angeles.
Urban murals: Three new murals are now in Capitol Hill, First Hill, and the Central District.
Early response: The initial e-mails landing on Mayor Ed Murray's desk on the draft HALA recommendations.
Maps of the Week: A cartogram showing the total value of property by counties in the US. And, watch the Shanghai subway grow over 20 years.
Four stories everywhere: CHS profiles a bunch of new projects scattered throughout Capitol Hill and First Hill.
Expanding service: Los Angeles' Metro bus service could see a massive expansion of their frequent network at no additional cost.
LR3 is dead, long live LR3: Seattle In Progress says that despite the LR3 downzone, those areas of the city will continue to see plenty of projects under old code.
Coverage and tunnels: Seattle Transit Blog proposes how a new tunnel in Downtown Seattle could serve riders better.
Incredible support: The Move Seattle levy has tons of support from Seattle residents.
Ending segregation: President Barack Obama has unveiled new rules that he will enact to prevent segregation in housing.
The office village: Leave it to the Dutch to come up with approach to office parks; MVRDV comes up with "office villages".
Falling prices: Germany, the world's best economy, keeps seeing housing prices fall despite growth.
A premium: Where renters pay more for washers and dyers.
End of the line: Downtown may not always be the best place to end a train line.
Data saves: Janette Sadik-Khan talks about how data can solve our most vexing transportation problems.
House the people: A reminder that public housing is absolutely still part of the housing crunch, but that the approach needs to be 21st century.

Stephen is a professional urban planner in Puget Sound with a passion for sustainable, livable, and diverse cities. He is especially interested in how policies, regulations, and programs can promote positive outcomes for communities. With stints in great cities like Bellingham and Cork, Stephen currently lives in Seattle. He primarily covers land use and transportation issues and has been with The Urbanist since 2014.