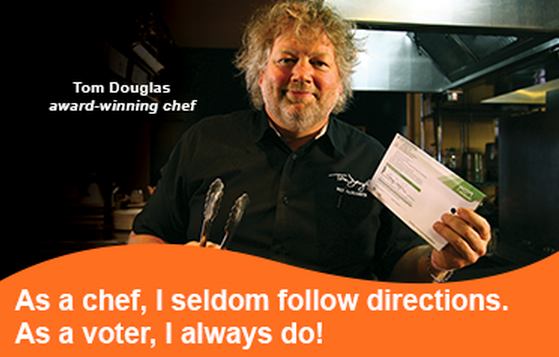 Ballots are in the mail, and that can only mean one thing: it's election time! The upcoming August Primary will present voters with some important local measures and a wide slate of candidates. Washington uses an open, top-two primary system where voters can cast their vote for any candidate that appears on the ballot. The top two vote-getters in the Primary then proceed to the General Election for a runoff.
This Primary will be a particularly big change for Seattle voters due to the introduction of district elections. Over 40 candidates are competing for nine positions on the Seattle City Council. But unlike prior city council elections, voters won't be able to vote for every council position. That's because district elections created seven district positions and two at-large positions. Seattle voters will instead see three positions appear on their ballot. One position will be for their district and the other two positions will be at-large.
This may leave some wondering: "But what is my district?"
Well, it's amazing what you can find when you're tooling around on the web. King County has put together a really helpful interactive map of all political districts in the county. Their map shows districts for the Seattle City Council, King County Council, Washington State Legislature, and Congress. Never wonder again (at least until the next boundary change).
In case you missed it, The Urbanist published a series of interviews with candidates for Seattle City Council and released endorsements.

Stephen is a professional urban planner in Puget Sound with a passion for sustainable, livable, and diverse cities. He is especially interested in how policies, regulations, and programs can promote positive outcomes for communities. With stints in great cities like Bellingham and Cork, Stephen currently lives in Seattle. He primarily covers land use and transportation issues and has been with The Urbanist since 2014.