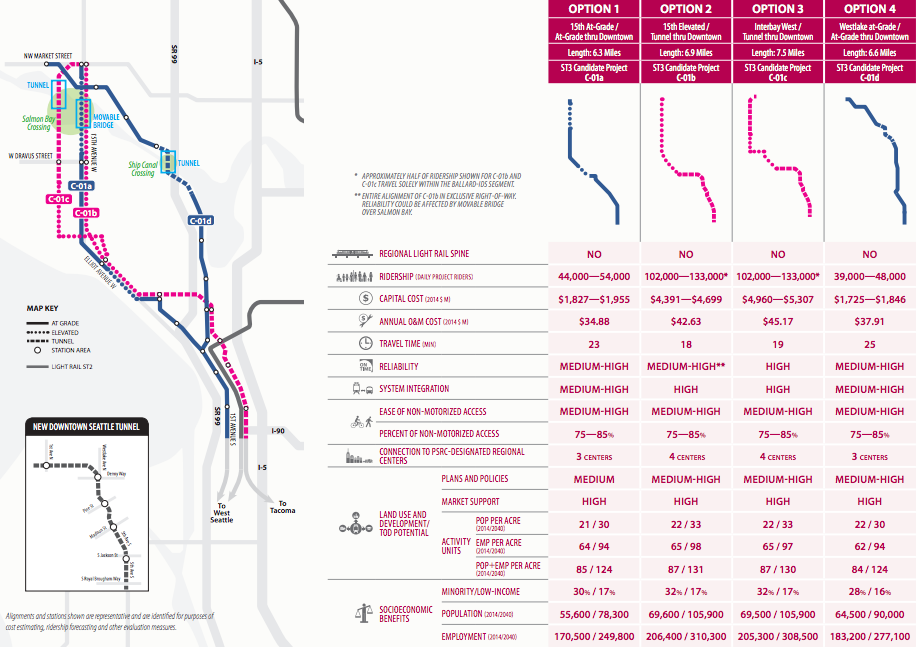 Pill Hill towers: Swedish Medical Center has applied for building permits, which would the healthcare company to build two new 17-story towers on their First Hill campus.
Streetcar accessibility: Seattle Bike Blog takes a look at what the new First Hill Streetcar will mean for bicyclists.
New builds: Tacoma has more apartments to rent with the opening of 161 units on the Thea Foss Waterway. Meanwhile, Redmond is on track for another 195 apartments with the Redmond Triangle project.
Connecting zones: Industrial and port zones often are forgotten places in the urban environment, but they could benefit from being integrated into the urban fabric.
A mixed bag: Five takes on the FAST Act, a 5-year, $305 billion transportation bill approved by Congress.
Pairing generations: A Helsinki suburb is offering cheap rent for Millennials if they live at a senior center.
Still too damn high: Why rent is still rising in places where it's cheaper to own.
Safety works: One year on, data shows that New York City's Vision Zero program is already paying off with fewer traffic fatalities.
Seas of parking: Strong Towns highlights the empty parking lots of Black Friday.
Doubling down: McMinemins has a found second location in Tacoma for a new brewpub and resort, this time at Old City Hall.
Healthy community asset: Data shows that living near transit might be good for your mental health.
Innovation and inequality: Richard Florida examines whether or not innovation leads to inequality.
Hacking Seattle's bike share: Bike nerds are hacking Pronto Cycle Share's data; one set of data looks at how riders respond to rain and hills, another transforms the movement of bikes to and from selected docking stations into music.
The ST3 debate: Seattle Subway argues for STcomplete, a program for full regional light rail expansion for 25 to 30 years; Sound Transit shares initial candidate project concepts, including a split of the spine.
Cooling down?: A new reports predicts a slowdown in the regional commercial construction boom.
Arena saga continues: City staff are recommending the vacation of Occidental Ave S for Chris Hansen's SODO arena; approval could come in January.
Inconsistency on bikes: Greater Greater Washington says that arguments against bikes are very inconsistent.
Shelved: Metro essentially shelves the remainder of the Capitol Hill bus restructures, but Metro argues that it's an improvement.

Stephen is a professional urban planner in Puget Sound with a passion for sustainable, livable, and diverse cities. He is especially interested in how policies, regulations, and programs can promote positive outcomes for communities. With stints in great cities like Bellingham and Cork, Stephen currently lives in Seattle. He primarily covers land use and transportation issues and has been with The Urbanist since 2014.