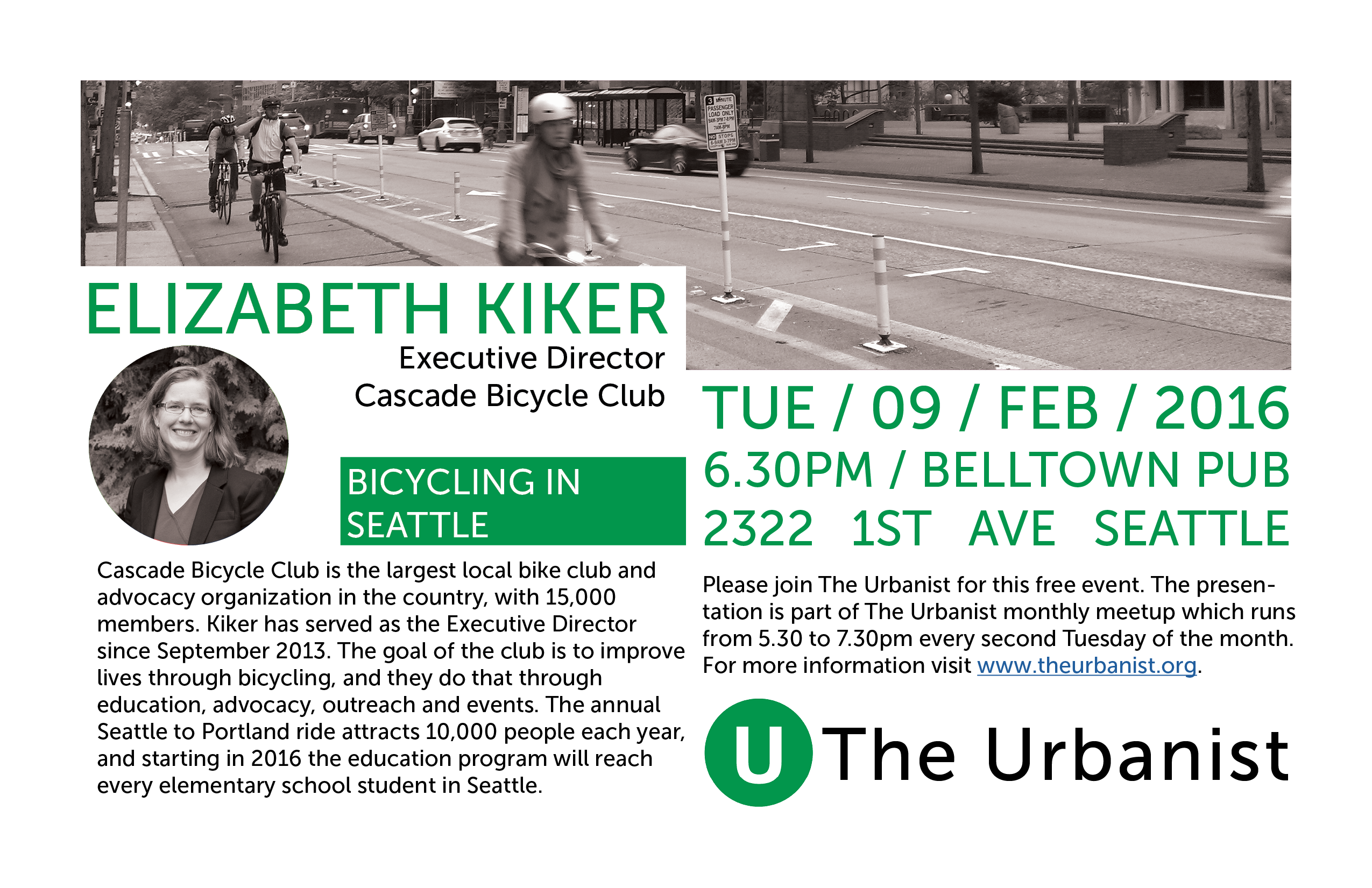 It's February, and you know what means: another monthly meetup with The Urbanist! Our meetups are open to all and free to attend, so come by if you want to meet us or get into the weeds of urban policy. We'll be at the Belltown Pub on Tuesday, February 9th from 5.30pm to 7.30pm. You can find us in the loft space just beyond the bar area.
New this month, and for our future meetups, is a speaker series featuring leaders in land use, housing, transportation, and politics in Seattle and beyond. Around 6.30pm the speakers will lead casual 15-minute discussions on something they're working on or will share new ideas, and then be available to mingle one-on-one. We hope to spark conversations and connect you with networking opportunities.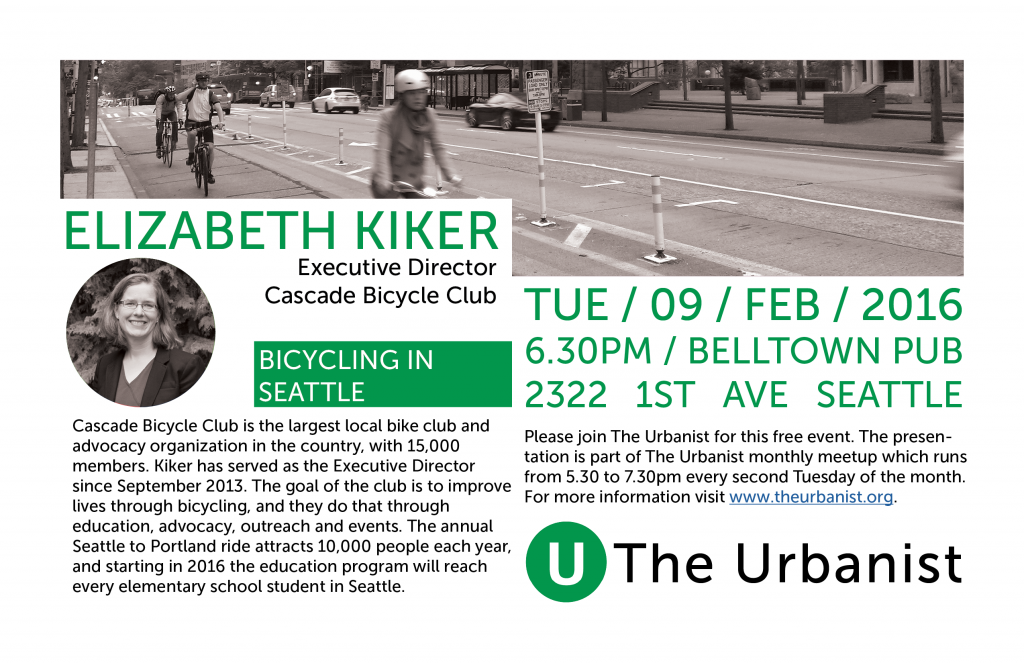 Our first guest is Elizabeth Kiker, Executive Director of Cascade Bicycle Club. As noted in the flyer above, Kiker will share her thoughts on bicycling in Seattle and Cascade's efforts towards improving bicycling for people of all ages in abilities.
We look forward to our second meeting of 2016 and hope to see you there!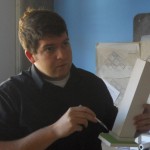 Scott Bonjukian is a car-free urban designer with a passion for sustainable and efficient cities. With degrees in architecture and urban planning, his many interests include neighborhood design, public space and street design, transit systems, pedestrian and bicycle planning, local politics, and natural resource protection. He primarily cross-posts from his blog at The Northwest Urbanist and advocates for a variety of progressive land use and transportation solutions.