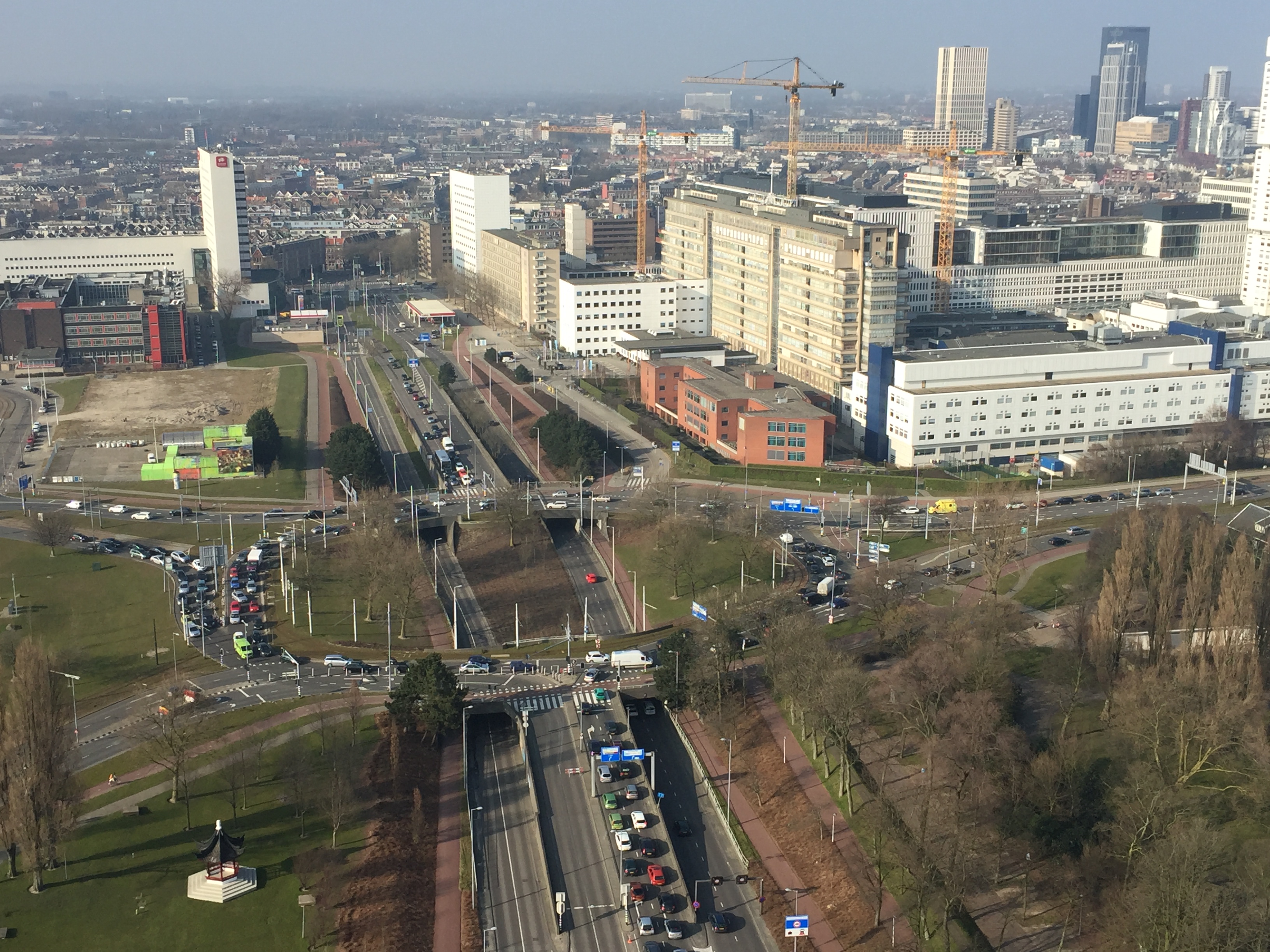 German ingenuity: The Germans are building affordable housing on top of parking lots in Munich.
Olympic scale: A new £1.3 billion masterplan is out for the London Olympic grounds.
Trail upgrades: Washington State will plow money into upgrading the John Wayne Trail in Eastern Washington.
Bikeway access: With E Denny Way reopened near the Capitol Hill light rail station, access on the Broadway Bikeway is improved.
Watch out: Recent data shows that pedestrian fatalities are on the rise again.
The drawing board: The Washington State Convention Center is revising plans after concerns about increased costs and logistics.
Sea level rise: Miami investors are taking global climate change seriously and are buying up land on higher ground.
Skyscraper city: It's not just Seattle with a highrise boom. London now has 119 highrise towers in the pipeline.
Gridlock: The Washington State Legislature and governor fail to agree on a budget; Governor Jay Inslee has called for an extended legislative session.
Eclipse: The solar eclipse this week looked amazing from satellite, and Alaska Airlines flew a special course just to capture it live for a few lucky fliers.
Done deal: France and Italy sign a highspeed rail agreement to link the two countries with TGV-style rail through the Alps, but a surprising coalition oppose it.
Illegal for now: All of the great places in Cleveland are illegal under current land use regulations, but local planners want to fix that.
Equality: Mayor Ed Murray signed a transgender rights executive order this week.
Get out the vote: Minneapolis has adopted a new ordinance to improve voter registration for renters; proponents hope that it will increase turnout.
Better buses: New York City will follow the European standard of wifi and USB ports on local buses and step up their shoddy branding (hey Metro…).
Not so keen: Why do Americans dislike roundabouts so much? Data and visualizations shows where and how prevalent they are across the country.
Map of the Week: The geography of numbered streets.

Stephen is a professional urban planner in Puget Sound with a passion for sustainable, livable, and diverse cities. He is especially interested in how policies, regulations, and programs can promote positive outcomes for communities. With stints in great cities like Bellingham and Cork, Stephen currently lives in Seattle. He primarily covers land use and transportation issues and has been with The Urbanist since 2014.