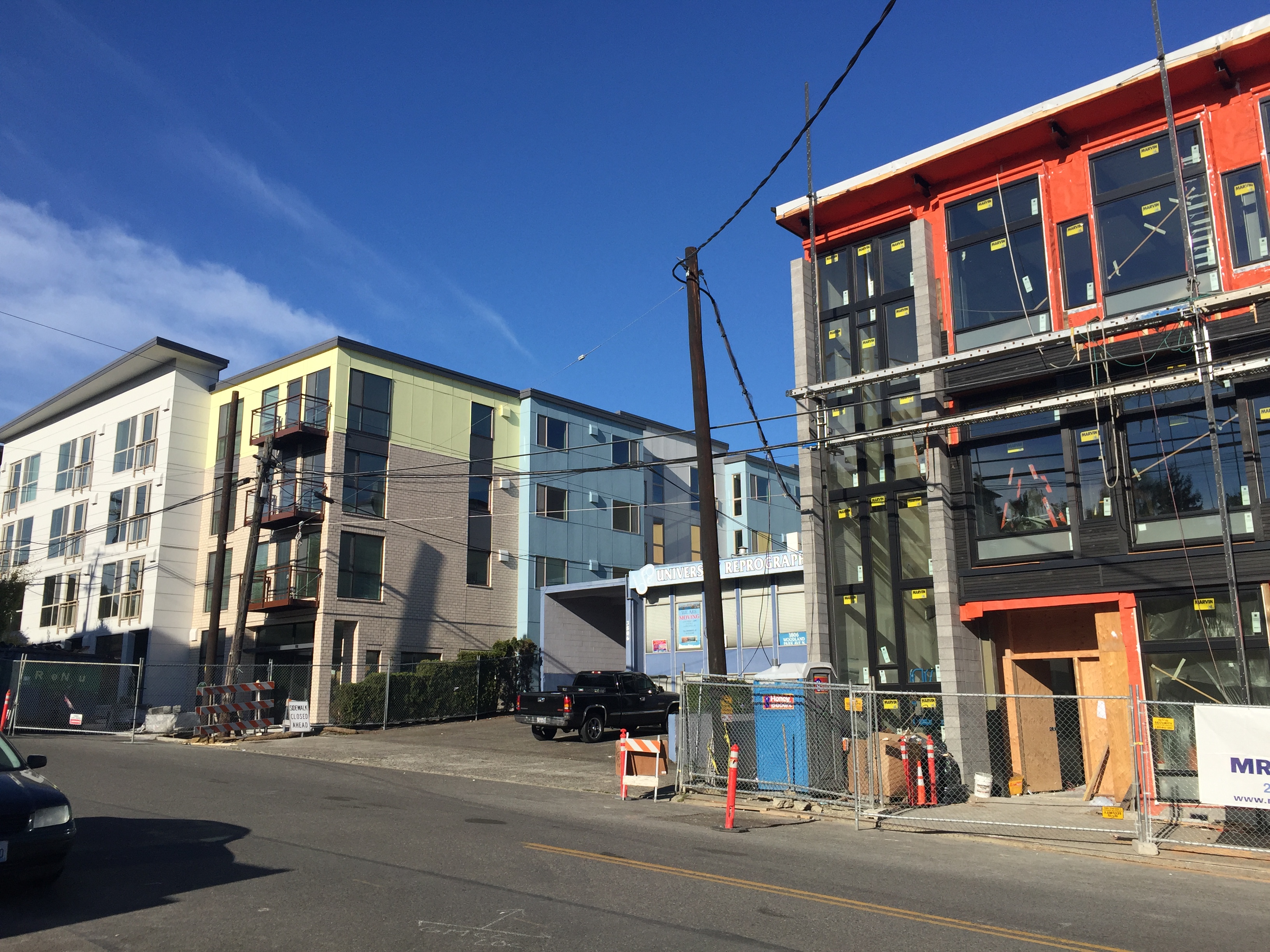 20 is plenty: Three charts explain why speed limits on streets should be reduced.
Spontaneous trips: Washington, D.C.'s Capitol Bikeshare will begin offering individual bike trips for $2 to those without a membership or short-term pass.
New again: The Asian Plaza, home to Viet-Wah and others, in Little Saigon is planned to redevelop as a major mixed-use site.
Better access: How to improve pedestrian and bicycle access to Capitol Hill Station.
Renton rail: Sounder service to Renton in ST3 is unlikely, but what if?
Short-term problem: Is Airbnb and other short-term rentals putting pressure on long-term renters? Knute Berger thinks so and says that this phenomenon is remanifesting itself in Seattle.
The boot: Amazon fired all of their Amazon Prime Now bicycle delivery workers and plans to replace them with drivers.
Jumping in: Lennar, a luxury multi-family housing developer, may take a hand in redevelopment of the Midtown Center site in the Central District.
Fewer sweeps: The Seattle City Council issued a resolution limiting sweeps of the Jungle.
Parisian heritage: Paris is well known for its endearing classic kiosks, but they could be in danger of modernization.
Subway data: A new study reveals an interesting series of relationships between subways and urban growth.
Betting on hydrogen: Tokyo is betting on hydrogen fuel cells to provide energy and cut carbon in time for the 2020 Olympics.
Top five: Five street and sidewalk projects in Capitol Hill and the Central District have made it to the final review stage for feasibility.
Who speaks for you: Mike McGinn takes a stab at who really speaks for neighborhoods.
Revisiting rules: New York is on the verge of making a big overhaul to its 50-year landmarks and preservation laws.
Obstructionist obstructing: Tim Eyman is back on the signature collecting trail in an effort to derail Sound Transit 3, car tabs, and tolling. But don't worry, the initiative is unconstitutional as proposed.

Stephen is a professional urban planner in Puget Sound with a passion for sustainable, livable, and diverse cities. He is especially interested in how policies, regulations, and programs can promote positive outcomes for communities. With stints in great cities like Bellingham and Cork, Stephen currently lives in Seattle. He primarily covers land use and transportation issues and has been with The Urbanist since 2014.