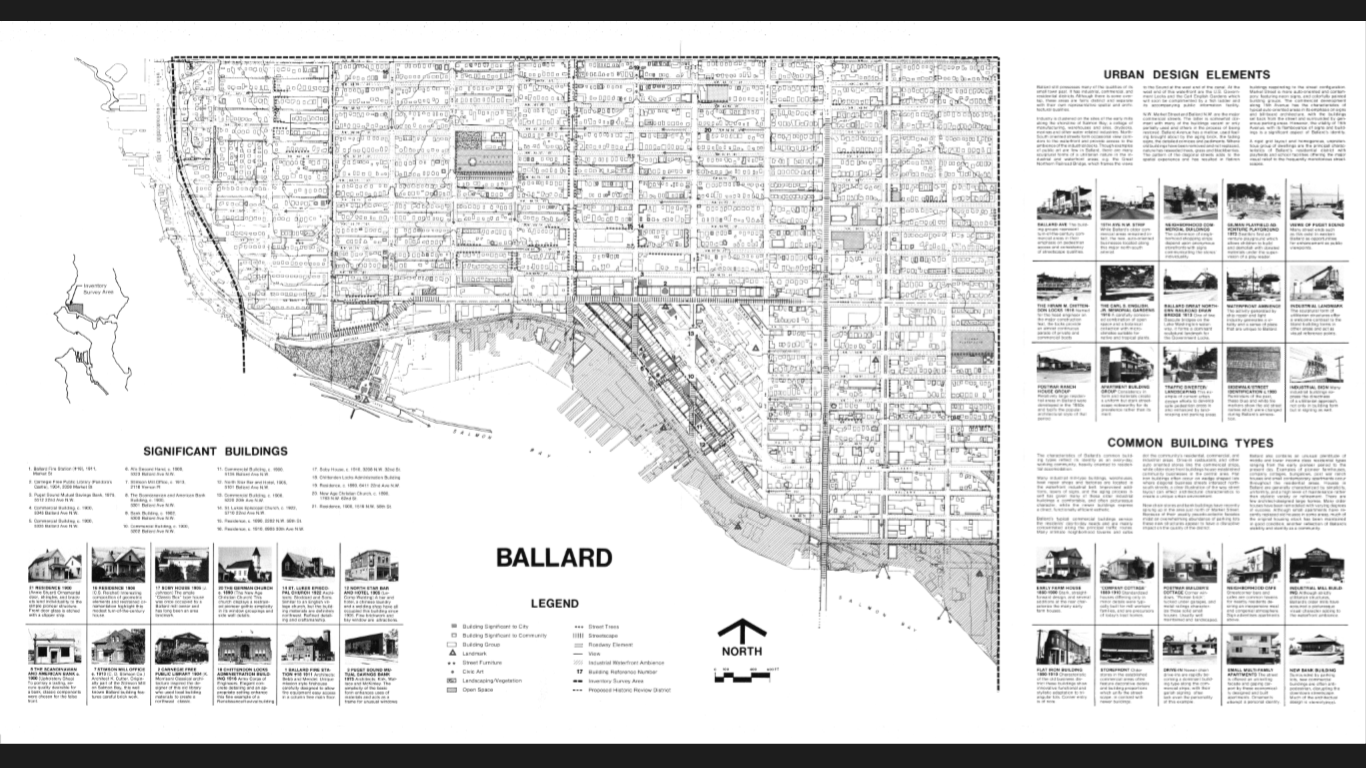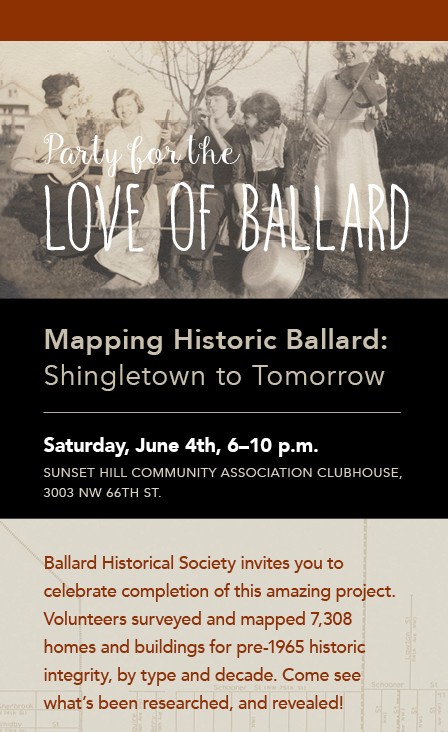 It's been a long haul since the November kick-off, but wait until you see what over a hundred volunteers mapped over 1,000+ hours and what it reveals. There's an extraordinary amount of historic buildings in Greater Ballard. The maps created from all the data (7,300+ structures, 14,600 photos) include the historic research and allow you to "swipe" between early Ballard and current Ballard. The project identified over 2,500 structures with some sort of historic or architectural significance, and of those, another 670 were nominated as "Vintage" and 159 as "Select".
Do not miss the celebration party on June 4th at the Sunset Hill Community Association Clubhouse:
Exhibition gallery and refreshments
Presentation on findings
Volunteer awards
Shingletown to Tomorrow Dance
You've earned the celebration in over 829 ways (yes that is a hint). Invite your friends! Everyone is welcome to come party for the love of Ballard! The event kicks off at 6pm tonight and runs until 10pm.
RSVP on Facebook and learn more about the project the Ballard Historical Society.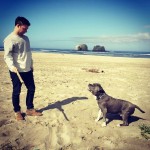 Caelen is a third generation son of Ballard. When he was in high school, his parents moved the family out to beautiful Bainbridge Island where he found himself missing urban life--homesickness for Seattle continued on into his college pursuits. Classically trained in structural engineering with an emphasis in earthquake design, he loves steel, glass, and concrete. He primarily writes about Ballard land use (hopefully home to future TOD) and Sound Transit packages, both emphasizing long-range planning.