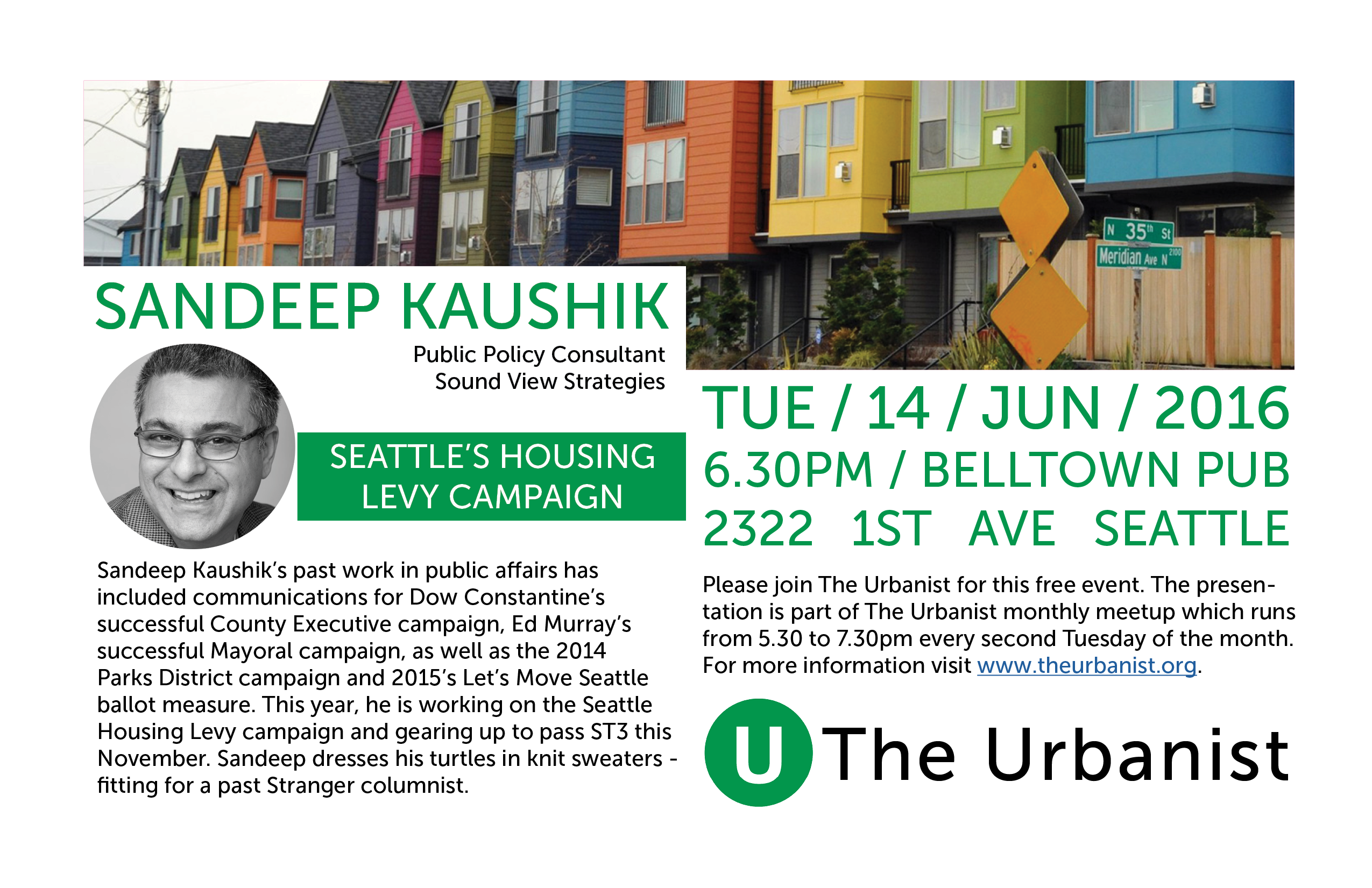 A reminder of our monthly meetup tonight! Our meetups are open to all and free to attend or drop in. We'll be at the Belltown Pub tonight from 5.30pm to 7.30pm. You can find us in the loft space just beyond the bar area.
Our guest this month is public policy consultant Sandeep Kaushik, who is currently working on the campaign to pass Seattle's next round of it's affordable housing levy. Seattle voters have consistently approved the housing levy five times since 1981, and this next iteration will be significantly larger. This $290 million levy will fund at least 2,150 additional apartments that will be kept affordable for 50 years or more, while providing emergency rental assistance to prevent homelessness for 4,500 families. Proposition 1 will cost the owner of a median assessed home $122 a year – $5 more per month over the expiring levy.
We hope to see you there!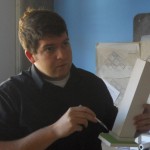 Scott Bonjukian is a car-free urban designer with a passion for sustainable and efficient cities. With degrees in architecture and urban planning, his many interests include neighborhood design, public space and street design, transit systems, pedestrian and bicycle planning, local politics, and natural resource protection. He primarily cross-posts from his blog at The Northwest Urbanist and advocates for a variety of progressive land use and transportation solutions.