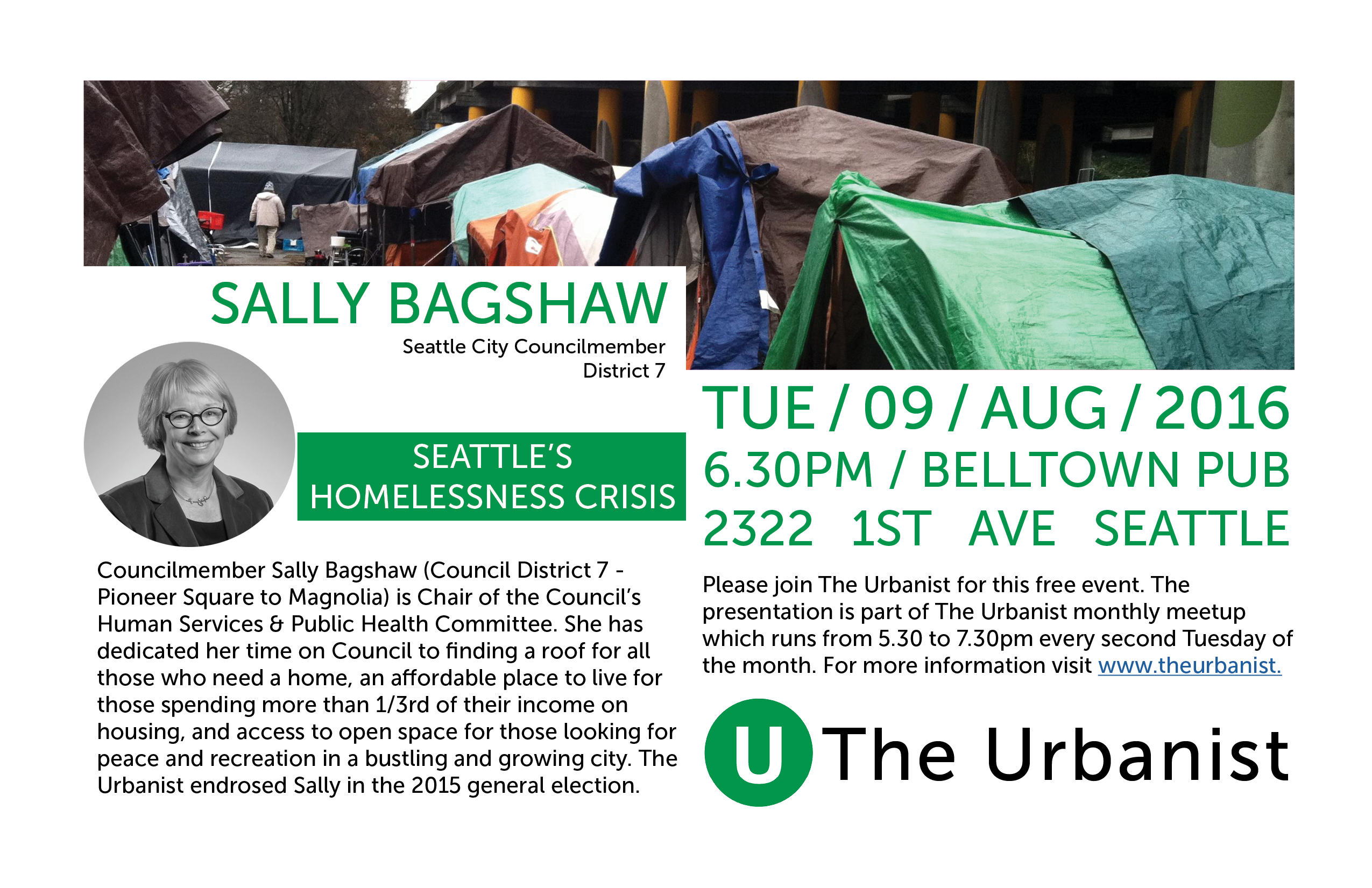 Another month, another meetup with The Urbanist! Our meetups are open to all and free to attend, so come by if you want to meet us or get into the weeds of urban policy. We'll be at the Belltown Pub on Tuesday, August 9, from 5:30pm to 7:30pm. You can find us in the loft space just beyond the bar area.
Our guest this month is Councilmember Sally Bagshaw (Council District 7 – Pioneer Square to Magnolia), Chair of the Council's Human Services & Public Health Committee. She has dedicated her time on Council to finding a roof for all those who need a home, an affordable place to live for those spending more than 1/3rd of their income on housing, and access to open space for those looking for peace and recreation in a bustling and growing city.The Urbanist endorsed Sally in the 2015 general election.
We hope to see you there!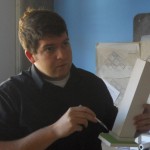 Scott Bonjukian is a car-free urban designer with a passion for sustainable and efficient cities. With degrees in architecture and urban planning, his many interests include neighborhood design, public space and street design, transit systems, pedestrian and bicycle planning, local politics, and natural resource protection. He primarily cross-posts from his blog at The Northwest Urbanist and advocates for a variety of progressive land use and transportation solutions.