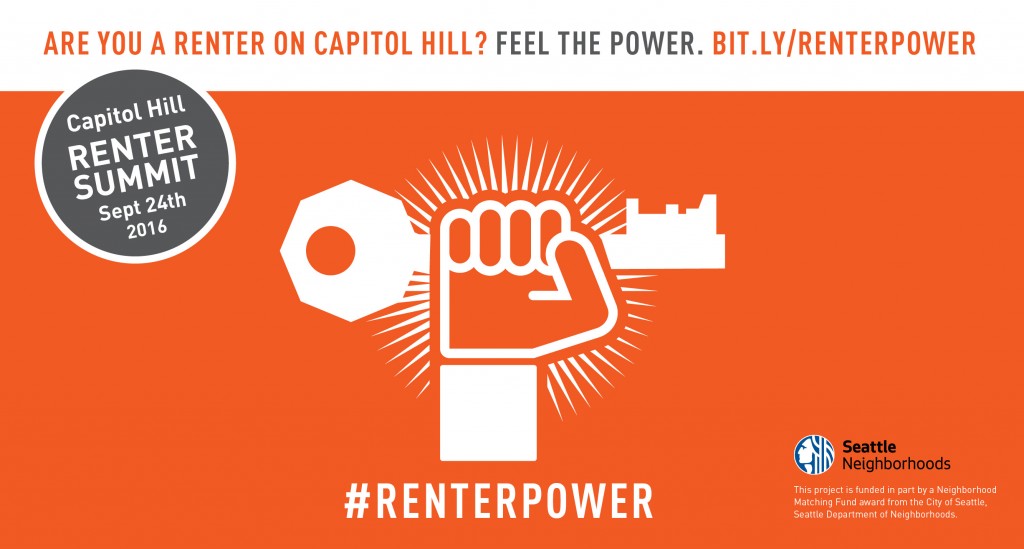 On Saturday (September 24th), over 100 renters from Capitol Hill are gathering to identify problems facing renters and begin creating an action plan for addressing some of the biggest problems. The renter summit is being organized by The Capitol Hill Renter Initiative, an effort to start mobilizing renters on Capitol Hill.
The event will take place between 11.30am and 3.00pm at the Miller Community Center. The event will offer opportunities to speak directly with elected officials representing Capitol Hill. The event is open to the public and childcare will be provided.
When: September 24th, 11.30am
Where: Miller Community Center
RSVP: http://capitolhillecodistrict.org/renter-initiative-sign-up/
Agenda
11:30 am Doors, Lunch and Mingle
Welcome Remarks by Alex Brennan
Poetry Reading by Michelle Peñaloza
Remarks by Mayor Ed Murray
Opening Talk by Nick Licata
Art Performance by Vis-à-vis Society
Issues Briefing 1: Affordability by Sara Maxana, Principal Planner with Puget Sound Regional Council
Issues Briefing 2: Mobility by Shefali Ranganathan, Executive Director at Transportation Choices Coalition
Discussion Groups Facilitated by Renter Volunteers (Affordability, Mobility)
Q&A with House Speaker Frank Chopp, Senator Jamie Pederson, King County Metro Deputy General Manager Victor Obeso, Councilmember Rob Johnson, and Councilmember Kshama Sawant
Event Concludes; Happy Hour at Local Bar (TBD)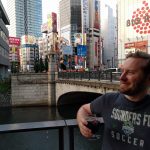 Owen is a solutions engineer for a software company. He has an amateur interest in urban policy, focusing on housing. His primary mode is a bicycle but isn't ashamed of riding down the hill and taking the bus back up. Feel free to tweet at him: @pickovven.