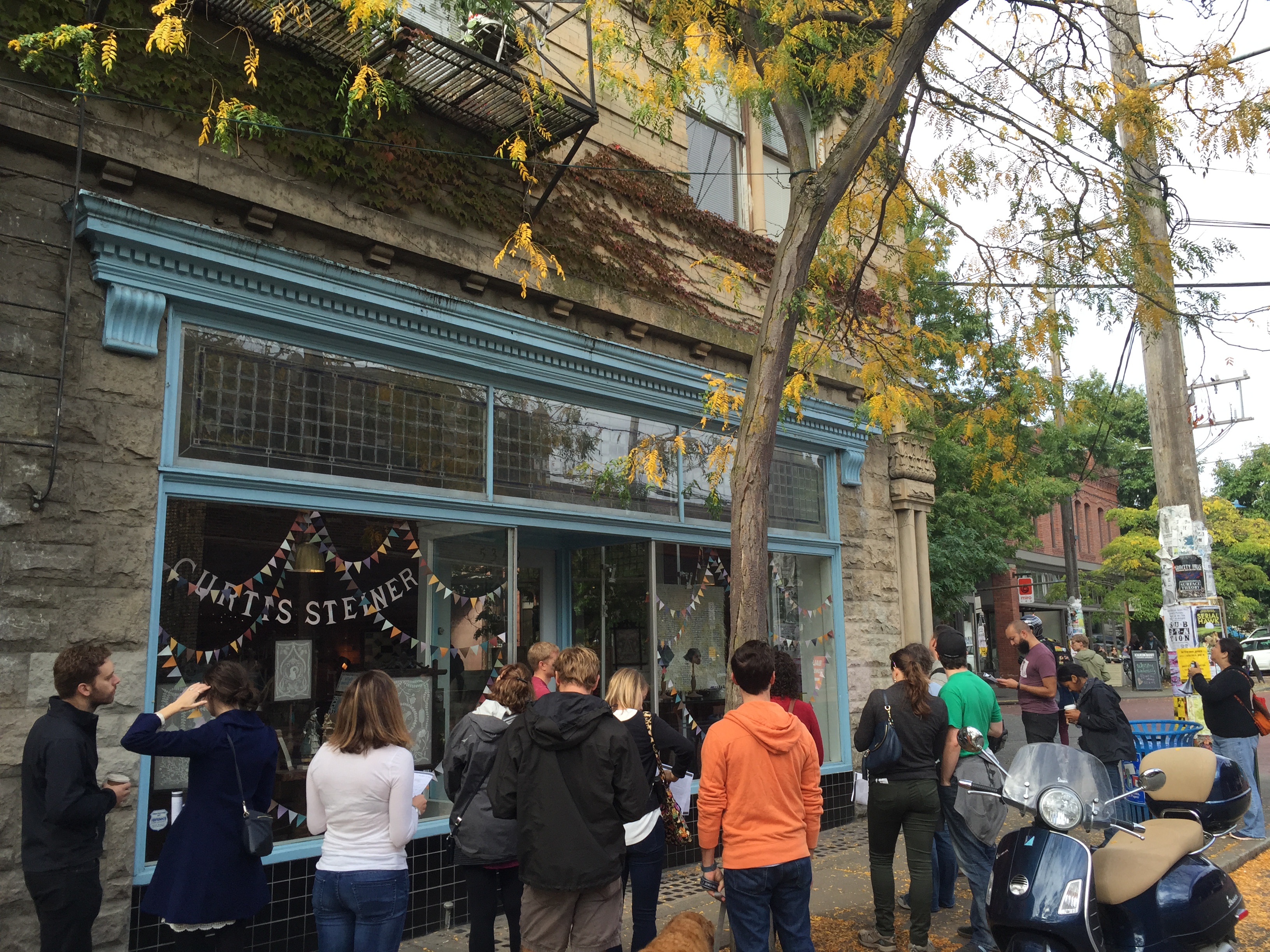 We are postponing Saturday's planned walking tour, "Ballard A Walk In Time," due to inclement weather. The Puget Sound will be hit by a massive storm brought on from Typhoon Songda in the Pacific Ocean. Local weather expert Cliff Mass paints a bleak outlook on the weather event:
Starting Thursday, we will enter a period of extraordinarily active weather with the potential for heavy rain, flooding, and a highly dangerous windstorm with the potential to be an historic event. The coastal waters and shoreline areas could well experience hurricane-force gusts, with a lesser but serious threat for strong winds over the interior. Keep in mind that there is still uncertainty in the forecasts, more so for the wind than the rain.
On Thursday afternoon, a strong Pacific cyclone, with a 982 mb central pressure will approach our coast, with a huge pressure gradient and strong winds to its south (see 5PM forecast of sea level pressure, surface winds, and lower atmosphere temperatures–in color below)

Now in most years, the events along would be impressive, representing one of the strongest events of a typical winter season. But folks, this is just a warm up for the real action on Saturday.

A true monster storm, potentially as strong as the most powerful storm in NW history (the Columbus Day Storm of 1962) will be approaching our area on Saturday. The UW WRF sea level pressure forecast for 5 AM Saturday morning shows the approaching cyclone. The central pressure is an amazing 961 mb, with an unbelievably strong pressure gradient around it.

The predicted sustained winds (not gusts) at that time show 50 knots or more more wrapping around the low center.

Holding a walking tour would be a fairly miserable experience to say the least. So stay indoors or at least well bundled up if heading out. We'll reschedule the walking tour for a future weekend and will update you when we've chosen one.

Stephen is a professional urban planner in Puget Sound with a passion for sustainable, livable, and diverse cities. He is especially interested in how policies, regulations, and programs can promote positive outcomes for communities. With stints in great cities like Bellingham and Cork, Stephen currently lives in Seattle. He primarily covers land use and transportation issues and has been with The Urbanist since 2014.