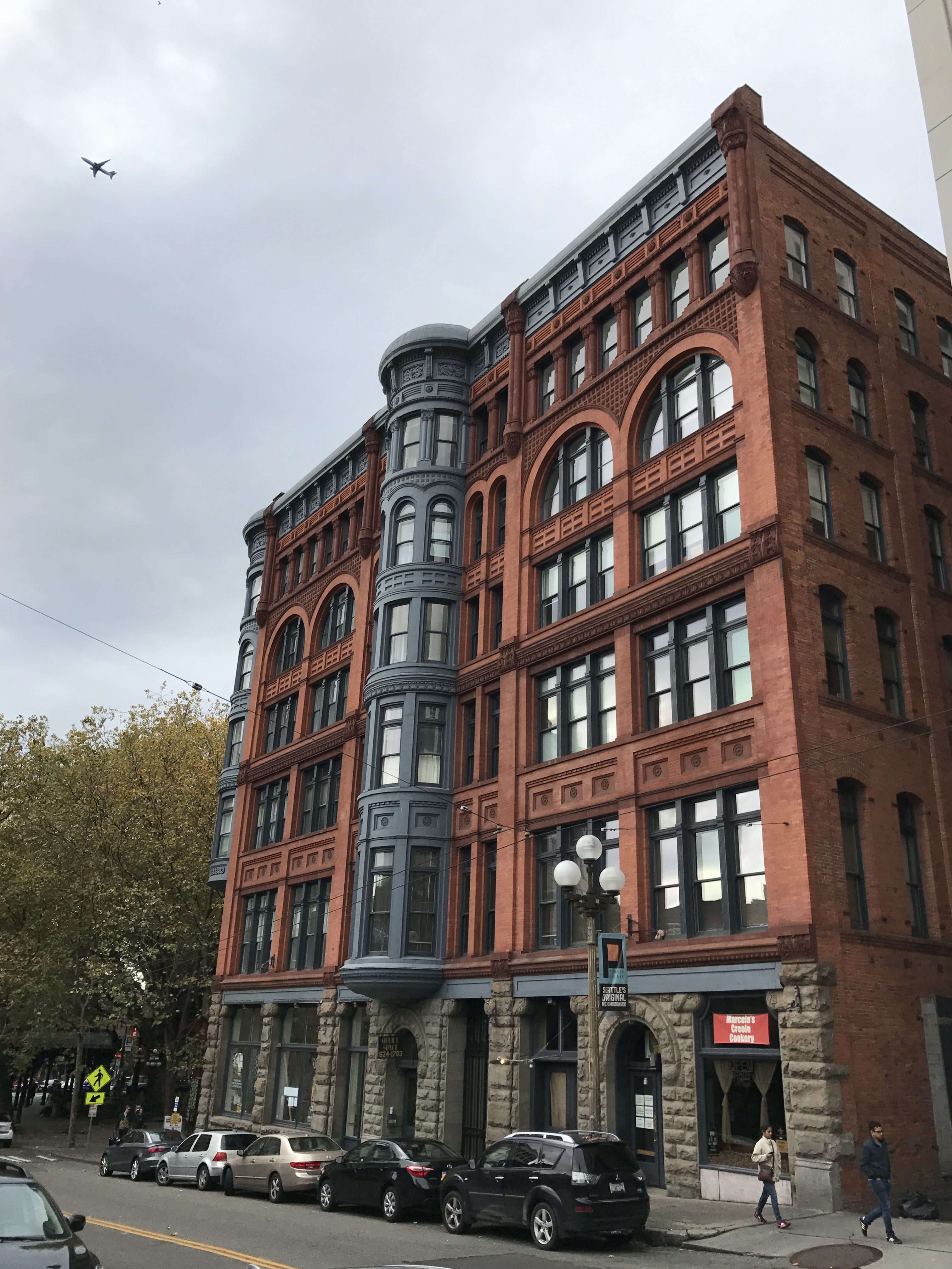 High-rise: Work is underway on a new Belltown tower that will reach 41 stories.
Vote YES for ST3: Heidi Groover debunks every reason against ST3, so just vote Yes.
American soul: Finding the soul of America in small-town Iowa.
Downsizing: The average apartment size is shrinking across America.
Nerd alert: A gamer spent 200 hours perfecting a simulated version of San Francisco in Cities: Skylines.
Arena chatter: Chris Hansen claims that he will largely privately fund his proposed arena in SODO, but has asked for special tax waivers and street vacation from the City. Meanwhile, the City of Seattle is planning to redevelop the KeyArena at Seattle Center and it appears there's interest.
Not all roses: Despite being seen as a success story, Minneapolis has very high levels of racial inequality.
Net zero: What would it take to eliminate carbon emissions from the American transportation system?
Renovated: The historic Pioneer Square Building in, well, Pioneer Square, is reopening after renovation work.
Clean streets: With high frequency trash and recycling pickups being added to Capitol Hill, more than 100 dumpsters have been removed from the neighborhood's streets.
Bike SnoCo: $1.9 million has been allocated to fund bike infrastructure in the communities of Edmonds, Lynnwood, and Mountlake Terrace.
The density question: Density can be a deceptive measurement, but there are better ways to articulate what is good about urbanism when talking density.
Decision 2016: This week, we had dueling takes on the I-732 carbon with arguments for and against.
Blue news: A new survey says that African-Americans in Seattle are feeling better about the city's police force.
Madison Valley development: The Madison Valley mixed-use PCC project went before design review this week, but has been called back for further refinements before recommendation.
Fair share: The cost for a bicyclist to cover their "fair share" is basically peanuts.
Denny regraded: A 400-foot tower could find itself across from Denny Park on Denny Way in the Denny Triangle.
Robot vehicles: Jarrett Walker says choose your words better when talking about autonomous vehicles.
CPH slope-cinerator: A ski slope-like Copenhagen incinerator will double as a park and spectacular viewing space.
MHA CHS: Capitol Hill Seattle Blog highlights six key things about the proposed mandatory housing affordability zoning proposals for Capitol Hill.
Farewell musky ETBs: Zach Shaner gave a heartfelt send off for Seattle's beloved and hated Breda trolleybuses.
Vandals strike bikes: Pronto bikes in the University District were vandalized earlier this week.
Map of the Week: There aren't many places you could live in Washington state and survive on the current minimum wage.

Stephen is a professional urban planner in Puget Sound with a passion for sustainable, livable, and diverse cities. He is especially interested in how policies, regulations, and programs can promote positive outcomes for communities. With stints in great cities like Bellingham and Cork, Stephen currently lives in Seattle. He primarily covers land use and transportation issues and has been with The Urbanist since 2014.