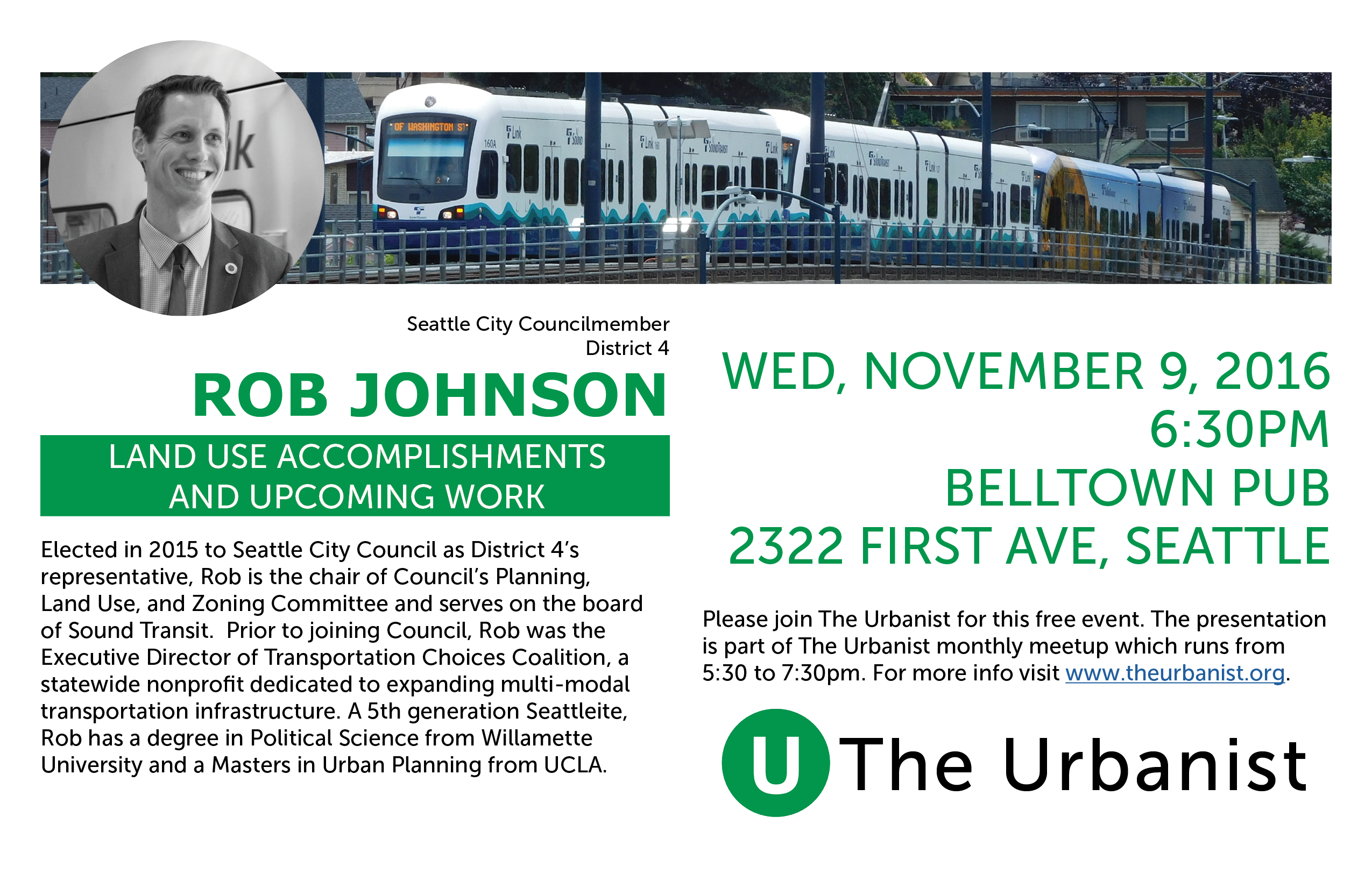 Another month, another meetup with The Urbanist! Our meetups are open to all and free to attend, so come by if you want to meet us or get into the weeds of urban policy. We'll be at the Belltown Pub on Wednesday, November 9th, from 5.30pm to 7.30pm. You can find us in the loft space just beyond the bar area.
PLEASE NOTE: This meetup is on a Wednesday, not our usual Tuesday, due to the election night on November 8. And remember to vote! Check out The Urbanist's endorsements here.
Our guest this month is Rob Johnson, Seattle City Councilmember representing northeast Seattle's District 4. Rob is chair of the Planning, Land Use, and Zoning Committee and is a representative of Seattle on the board of Sound Transit. Rob was previously the Executive Director of Transportation Choices Coalition. Rob will be discussing Seattle's recent accomplishments in land use updates and what's next.
We hope to see you there!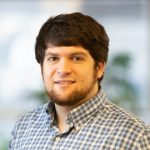 Scott Bonjukian has degrees in architecture and planning, and his many interests include neighborhood design, public space and streets, transit systems, pedestrian and bicycle planning, local politics, and natural resource protection. He cross-posts from The Northwest Urbanist and leads the Seattle Lid I-5 effort. He served on The Urbanist board from 2015 to 2018.