Below are the results for the 2016 General Election for Washington State as of November 10th. Current leaders will be in bold. Endorsed candidates/positions will have an (e) next to them.
Measures
State
I-1433 (Minimum Wage): Yes (e) 58.40%, No 41.60%
I-1464 (Campaign Finance): Yes 46.69%, No 53.31%
I-1491 (Risk Protection Orders): Yes (e) 70.33%, No 29.67%
I-1501 (Seniors): Yes 71.04%, No 28.96%
I-732 (Carbon Tax): Yes 40.96%, No 59.04%
I-735 (Citizens United): Yes 63.17%, No 36.83%
Sound Transit
Proposition 1 (Sound Transit 3): Yes (e) 54.29%, No 45.71%
Kitsap County
Proposition 1 (Foot Ferry): Yes 51.31%, No 48.69%
Spokane
Proposition 1 (Public Transportation): Yes 55.41%, No 44.59%
Seattle
I-124 (Hotel Workers): Yes (e) 76.58%, No 23.42%
Issaquah
Prop 1 (Traffic Improvement): Yes 54.10%, No 45.90%
Candidates
Federal
President: Hillary Clinton/Tim Kaine (D) 55.36%, Donald Trump/Mike Pence (R) 38.11%
US Senator: Patty Murray (D) 59.96%, Chris Vance (R) 40.04%
Congressional District 1: Suzan DelBene (D) 56.62%, Robert Sutherland (R) 43.38%
Congressional District 7: Brady Walkinshaw (D)(e) 43.61%, Pramila Jayapal (D) 56.39%
Congressional District 8: Dave Reichert (R) 59.13%, Tony Ventrella (D) 40.87%
Congressional District 9: Adam Smith (D) 73.60%, Doug Basler (R) 26.40%
State
Governor: Jay Inslee (D) 55.38%, Bill Bryant (R) 44.62%
Lt. Governor: Marty McCeldnon (R) 44.96%, Cyrus Habib (D) 55.07%
Secretary of State: Tina Podlodowski (D) 45.93%, Kim Wyman (R) 54.07%
Treasurer:  Duane Davidson (R) 58.48%, Michael Waite (R) 41.52%
Auditor: Pat McCarthy (D) 53.12%, Mark Miloscia (R) 46.88%
Attorney General: Bob Ferguson (D) 68.45%, Josuah Trumbul (L) 31.55%
Commissioner of Public Lands: Steve McLaughlin (R) 46.02%, Hilary Franz (D) 53.98%,
Superintendent of Public Instruction: Erin Jones (D) 49.03%, Chris Reykdal (D) 50.97%
Insurance Commissioner: Mike Kreidler (D) 59.24%, Richard Schrock (R) 40.76%
Supreme Court Position 2: Mary Yu 57.97%, David Dewolf 42.03%
Supreme Court Position 5: Barbara Madsen 62.91%, Greg Zempel 37.09%
Supreme Court Position 6: Charlie Wiggins 57.96%, Dave Larson 42.04%
County
Pierce County Executive: Rick Talbert (D) 47.74%, Bruce Dammeier (R) 52.01%
Legislative
District 5, Senator: Mark Mullet (D) 51.89%, Chad Magendanz (R) 48.11%
District 5, Rep Pos 1: Jay Rodne (R) 50.77%, Jason Ritchie (D) 49.23%
District 5, Rep Pos 2: Darcy Burner (D) 47.98%, Paul Graves (R) 52.02%
District 41, Senator: Steve Litzow (R) 46.75%, Lisa Wellman (D) 53.25%
District 43, Rep Pos 1: Nicole Macri (D)(e) 65.04%, Dan Shih (D) 34.96%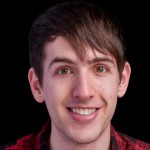 Ben is a Seattle area native, living with his husband downtown since 2013. He started in queer grassroots organizing in 2009 and quickly developed a love for all things political and wonky. When he's not reading news articles, he can be found excitedly pointing out new buses or prime plots for redevelopment to his uninterested friends who really just want to get to dinner. Serving as the Policy and Legislative Affairs Director, Ben primarily writes about political issues.