The Renton Reporter and The Seattle Times were following an unfolding disaster in Renton. Over the course of the summer, approximately 65 families renting in two apartment complexes were notified they would need to move within 30 days. The property managers were not interested in renewing their leases.
The families weren't being forced out because they were bad renters, not paying, or damaging property. They were being forced out because the management companies decided to no longer accept housing vouchers.
A Real Estate Investment Opportunity
Before these events unfolded, the apartments changed owners. In December of 2015, a company named AMFP III Emerald Heights LLC purchased the Renton Woods apartment complex. AMFP is owned by Abacus Capital Group, an investment company based out of New York. Abacus raised nearly $200 million from private investors in 2014. After purchasing Renton Woods, they contracted Calibrate Property Management to operate the apartments. Calibrate's website advertises their strength's as reducing operation costs to maximize cash flow and ultimate valuation.
In June of 2016, a similar chain of events took place just around the corner at Grammercy Apartments. These were purchased by a company named Fairfield Residential. Fairfield is owned by BF VAMF II HOLDING LLC. BF VAMF also raised money in 2014 and is connected to one of the largest real estate companies in the world. BF VAMF is organized as a real estate investment trust (REIT) which means they typically pay no federal income taxes. Fairfield owns and manages its properties, so no management company was hired.
As indicated on Abacus's website, real estate investment companies like these pursue one of two strategies. The first strategy involves buying properties with high but stable or rising rents. The revenue from rents provide a steady and reliable stream of profits to investors. The second strategy is to buy and flip. Abacus and Fairfield are likely pursuing this second strategy at Renton Woods and Grammercy Apartments. This means the investment companies identified something about these apartments that made them think they could buy, increase rents, and profit.
It's likely Seattle's housing market in general is attractive to these investors. The region's rents continue to climb. Income and population growth is driving a flood of capital into the real estate market. Some money goes towards building new housing. However, a lot of capital is also used to convert buildings with low rents into more expensive apartments. Renton Woods and Grammercy Apartments fall into this latter category. Is it possible the investors knew there were a lot of voucher holders when they purchased the properties? If so, is it a strategy to purchase properties with voucher holders and remove them to increase a property's value? An inquiry with Abacus, Calibrate, and Fairfield about this strategy went unanswered.

Potential Solutions And Lingering Problems
After the letters to vacate were sent, tenants reached out to the Tenants Union of Washington. The Tenants Union provided guidance and support, helping the families create a Tenant's Association that could be represented by a lawyer. The Northwest Justice Project stepped in with legal help and negotiated with the landlords for some concessions. The tenants also went to the media and told their story. This organizing coupled with the leverage of a potential lawsuit, eventually led to an extension on the notices to vacate and captured the attention of the Renton City Council. About 40 days after the initial notice, the council passed an emergency ordinance, preventing landlords from rejecting renters just because they use a voucher. Although the council acted quickly, it was too late for some families that prepared for the worst and already uprooted their lives, moving to new apartments.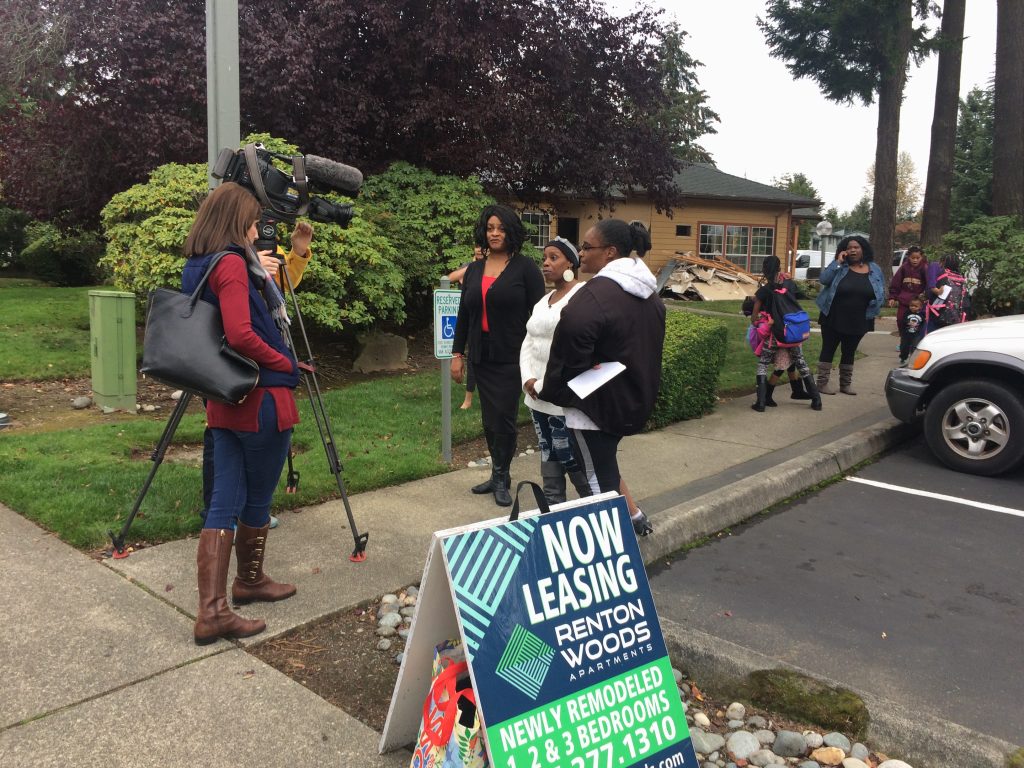 The law passed by the Renton City Council is called "source of income discrimination" (SOID) legislation. It prevents landlords from rejecting tenant's based on how they pay rent. These laws are usually passed to prevent discrimination against voucher holders, including veterans and seniors, but can be applied to other types of income too. Seattle most recently expanded its legislation to prevent landlords from favoring wealthy tech workers.
There's a long, ongoing push to get this legislation passed at the state level. A bill passed through the State House not long ago, garnering "yea" votes from nearly all the Democrats. Representative Larry Springer, representing Kirkland, was the sole Democratic "no" vote and was join by the entire Republican delegation. The bill moved to the State Senate and was referred to a committee headed by the Republican Senator Steve O'Ban, where it has been killed in his committee. Even though O'Ban represents the district encompassing Joint Base Lewis McChord, his efforts ensure it's legal for landlords to discriminate against veterans with housing vouchers in Washington State. 

Both Springer and O'Ban were endorsed by the state's largest lobbyist for landlords, the Rental Housing Association of Washington. They also received campaign contributions from organizations supporting landlords. Springer ran unopposed in 2016. O'Ban narrowly defeated his Democratic challenger, Marisa Peloquin. O'Ban's 3,300 vote victory may stall efforts to fight discrimination for years to come, undoubtedly the intention of the landlord lobby when they provided money and support to O'Ban's reelection effort.
Implications For Public Policy
While the State Legislature is blocked by Republican opposition to these laws, the pressure on local municipalities is growing. Voucher holders in Seattle are being pushed out the city due to increasing rents putting more pressure on markets outside of Seattle. Efforts have shifted to a grinding battle in every municipality, like Renton and Kent, to pass local laws.

There is some hope in places where tenant protections are passed but even then the legislative victory can feel unsatisfying. After all the effort put into Renton Woods and Grammercy, Calibrate still hasn't indicated they will do anything for the renters. Fairfield declined to answer specific questions but released a statement saying (emphasis mine):
A decision has been made that Grammercy will continue to accept Section 8 vouchers for all applicants who meet our general Occupancy and Rental Criteria established for the community and pay the asking rent as generated by the leasing optimization software that determines the property's rents and lease terms.
This means the company could "accept vouchers" but raise rents to a level that using a voucher infeasible. In fact, the company likely bought the property under the assumption they would raise rents. The new legislation can protect the tenant's from having their vouchers denied, it can't protect them from higher rents. There's little difference between setting a rent someone can't pay and declining to accept the method of payment.
If there is no law prohibiting it, treating housing like an investment inevitably incentivizes housing instability. When someone else bears the burden of dramatically higher rents, situations will abound in which it is profitable to create housing instability. As others have said, housing can't be both affordable and a good investment.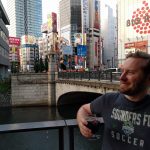 Owen is a solutions engineer for a software company. He has an amateur interest in urban policy, focusing on housing. His primary mode is a bicycle but isn't ashamed of riding down the hill and taking the bus back up. Feel free to tweet at him: @pickovven.