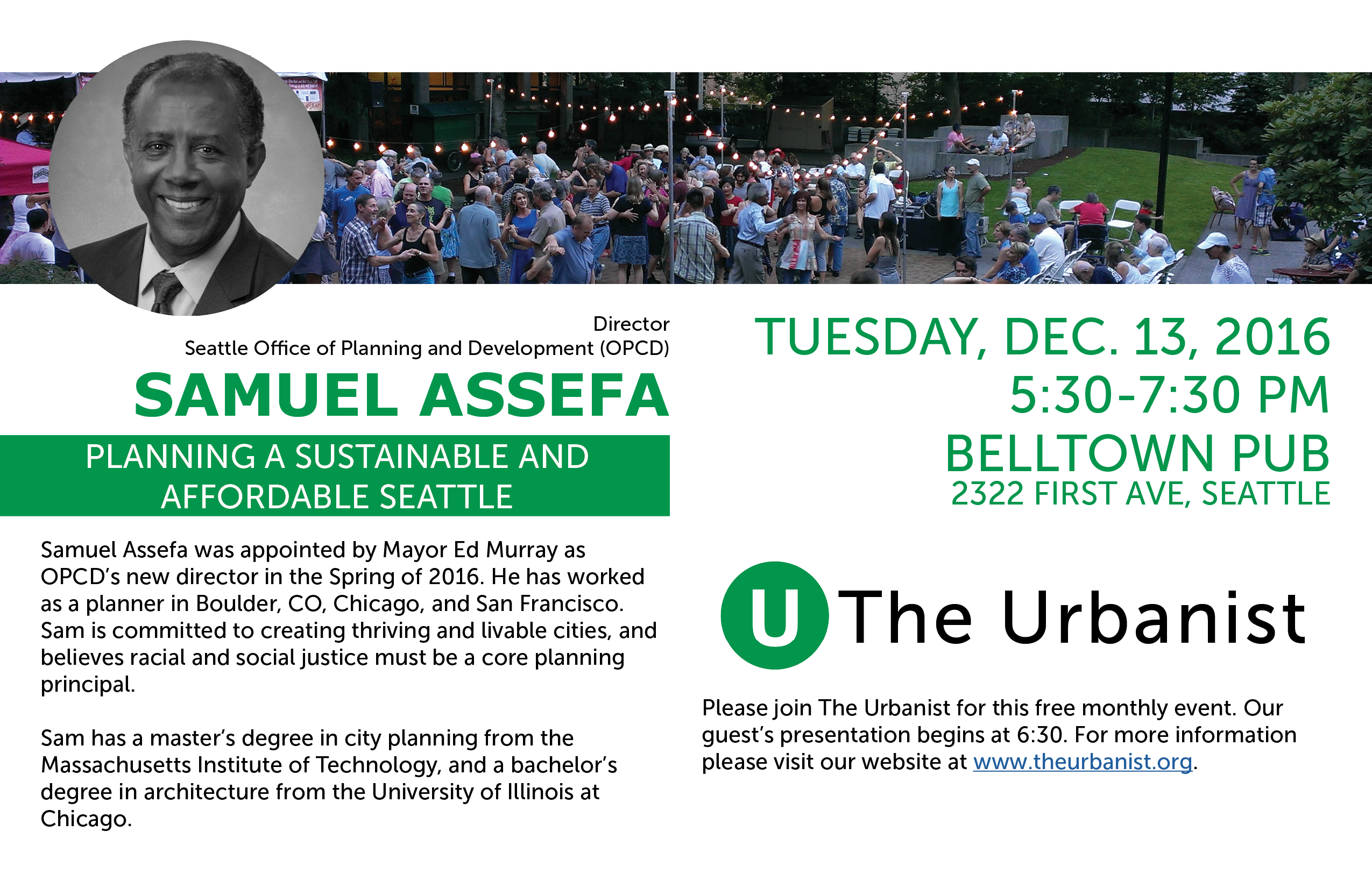 Another month, another meetup with The Urbanist! Our meetups are open to all and free to attend, so come by if you want to meet us or get into the weeds of urban policy. We'll be at the Belltown Pub on Tuesday, December 13th, from 5:30 to 7:30pm. You can find us in the loft space just beyond the bar area. Our guest speaker will start at 6:30.
Our guest this month is Samuel Assefa, the new Director of Seattle's Office of Planning and Community Development (OPCD). Sam was appointed by Mayor Ed Murray last spring. He has worked as a planner in Boulder, CO, Chicago, and San Francisco. Sam is committed to creating thriving and livable cities, and believes racial and social justice must be a core planning principal. He has a master's degree in city planning from the Massachusetts Institute of Technology, and a bachelor's degree in architecture from the University of Illinois at Chicago.
NEW FEATURE: Submit your questions for Sam in the comment section below, and we'll ask them for you! We've heard the question-and-answer session of our meetups is a crowd favorite, so this will help us get through as many questions as possible.
We hope to see you there!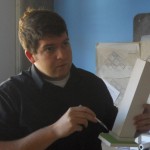 Scott Bonjukian is a car-free urban designer with a passion for sustainable and efficient cities. With degrees in architecture and urban planning, his many interests include neighborhood design, public space and street design, transit systems, pedestrian and bicycle planning, local politics, and natural resource protection. He primarily cross-posts from his blog at The Northwest Urbanist and advocates for a variety of progressive land use and transportation solutions.