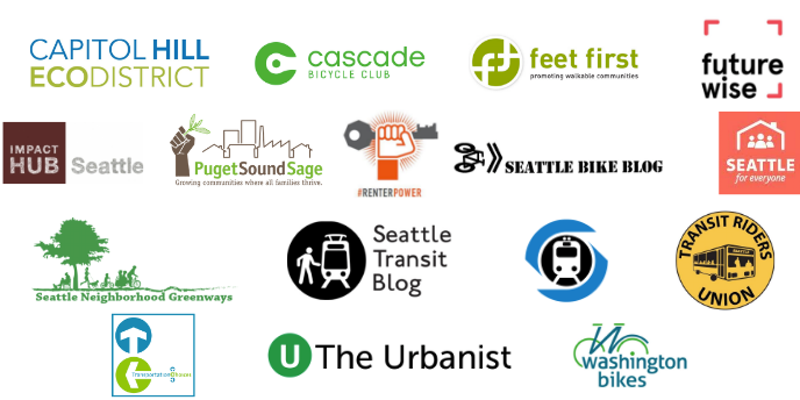 The Urbanist is a proud cosponsor of a candidate forum tonight called Growing Seattle. The forum's theme is transportation and housing policy and will include the major contenders in two races: Seattle Mayor and City Council Position 8, an open at-large seat. Both of these races are wide open and each offer a huge opportunity to install an urbanist who's a stalwart multimodal advocate at the top of City government.
Tickets to attend the event at Impact Hub are sold out, but it will be streamed live online and the lead sponsor, Seattle Neighborhood Greenways is facilitating watch parties across the city (see below). Moreover, Twitter users can use the hashtag #GrowingSeattle to follow online and share reactions including from yours truly @UrbanistOrg.
The mayor forum goes first from 5.30pm to 6.45pm, and Position 8 goes second from 7pm to 8.15pm. Local journalist Erica C. Barnett, who publishes The C Is For Crank, will be moderating the event. Here are the confirmed participants in the forum:
Seattle Mayor
Jenny Durkan
Jessyn Farrell
Bob Hasegawa
Mike McGinn
Cary Moon
Nikkita Oliver
City Council, At-Large Position 8
Hisam Goueli
Jon Grant
Mac McGregor
Teresa Mosqueda
Sara E. Nelson
Sheley Secrest
Charlene D. Strong
Seattle Neighborhood Greenways said hosting a "#GrowingSeattle live stream watching party is as easy as 1-2-3!*"
"Pick a public location with WIFI (or tether from your phone) where playing audio from your computer won't be obtrusive (perhaps a parklet, restaurant patio, or appropriate bar or cafe)"
"Mark the location on this Google map. Optional: tweet about your location with the hashtag #GrowingSeattle."
"The day of: Bring a laptop that can connect to the internet & print out a table card to let folks know how to find you."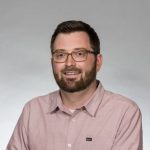 Doug Trumm is the executive director of The Urbanist. An Urbanist writer since 2015, he dreams of pedestrianizing streets, blanketing the city in bus lanes, and unleashing a mass timber building spree to end the affordable housing shortage and avert our coming climate catastrophe. He graduated from the Evans School of Public Policy and Governance at the University of Washington. He lives in East Fremont and loves to explore the city on his bike.