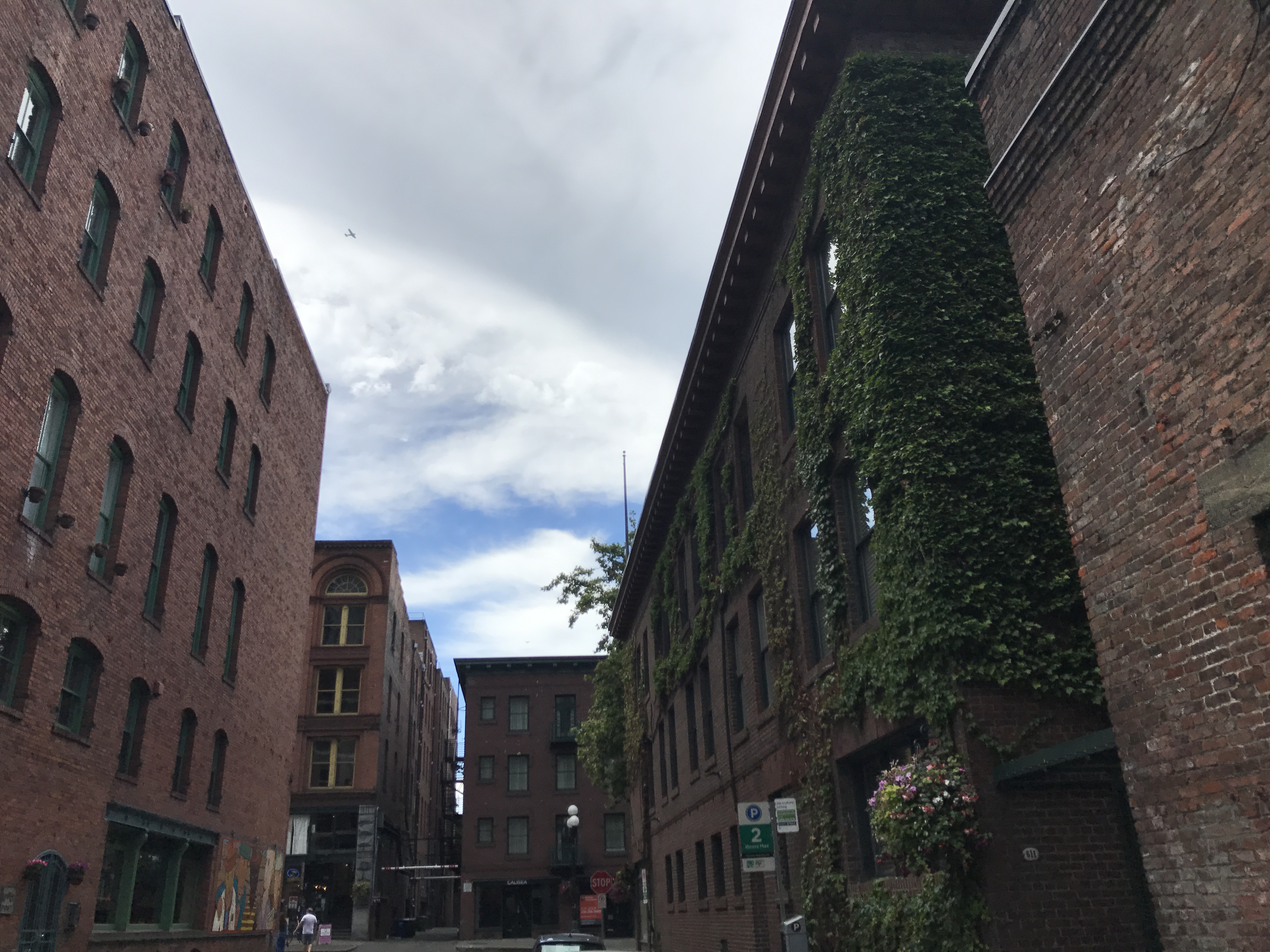 Big boost: Wages in Washington state see a big boost year-over-year boost ($), the largest since 2007.
Uncertain fate: District advocates in Everett are locked in a battle ($) over when signatures for a city initiative must be turned in so that signatures can be validated.
A generation behind: America is very far behind in building high-speed compared to its peers, arguably still "fantasizing."
Higher costucation: The cost of higher education is set to rise in Washington state.
Agreeing to Paris: While America is stuck in neutral on climate change mitigation, China is aiming to become more sustainable ($). Meanwhile, France will ban the sale of gas and diesel cars by 2040.
Fearing progress: Washington's just-passed paid family leave bill appears to have garnered support by Senate Republicans because they feared a more progressive law would have passed by initiative.
Preempted: Left-leaning cities want to pass their own progressive laws, but their right-leaning states keep trying to thwart them through preemption ($).
Segregating tax credit?: The Low Income Housing Tax Credit may do some good things, but it also is keeping many cities and regions segregated ($).
Derailed: Speed and human error may have been the cause ($) for an Amtrak Cascades derailment in Lakewood this week.
Family-friendly TO: Toronto wants to make denser living more family friendly.
Poor disincentive: Oregon makes the boneheaded decision to tax new bikes, which not only nets very little money but also has a 10% administration cost in even levying it.
Failed: A bathroom initiative to restrict the use of bathrooms by transgender persons has failed to qualify for the November ballot.
New state initiative: A new Washington state initiative would make it easier to prosecute police for unjustified shootings.
Barriers to bikeshare: Why are some groups of people staying away from bikeshare?
Colorful Seattle: Local architecture critic Mark Hinshaw that Seattle has discovered the use of bold colors in newer development.
Communing and commuting: In Tampa, a transit chief is giving up his car for a month to hear directly from transit riders.
New bikeshare: Two private bikeshare companies have field for permits to operate in Seattle.
Spray parks!: Greater Greater Washington's Dan Malouff says that America is a have a "spray park" (think water fountains) golden age.

Stephen is a professional urban planner in Puget Sound with a passion for sustainable, livable, and diverse cities. He is especially interested in how policies, regulations, and programs can promote positive outcomes for communities. With stints in great cities like Bellingham and Cork, Stephen currently lives in Seattle. He primarily covers land use and transportation issues and has been with The Urbanist since 2014.