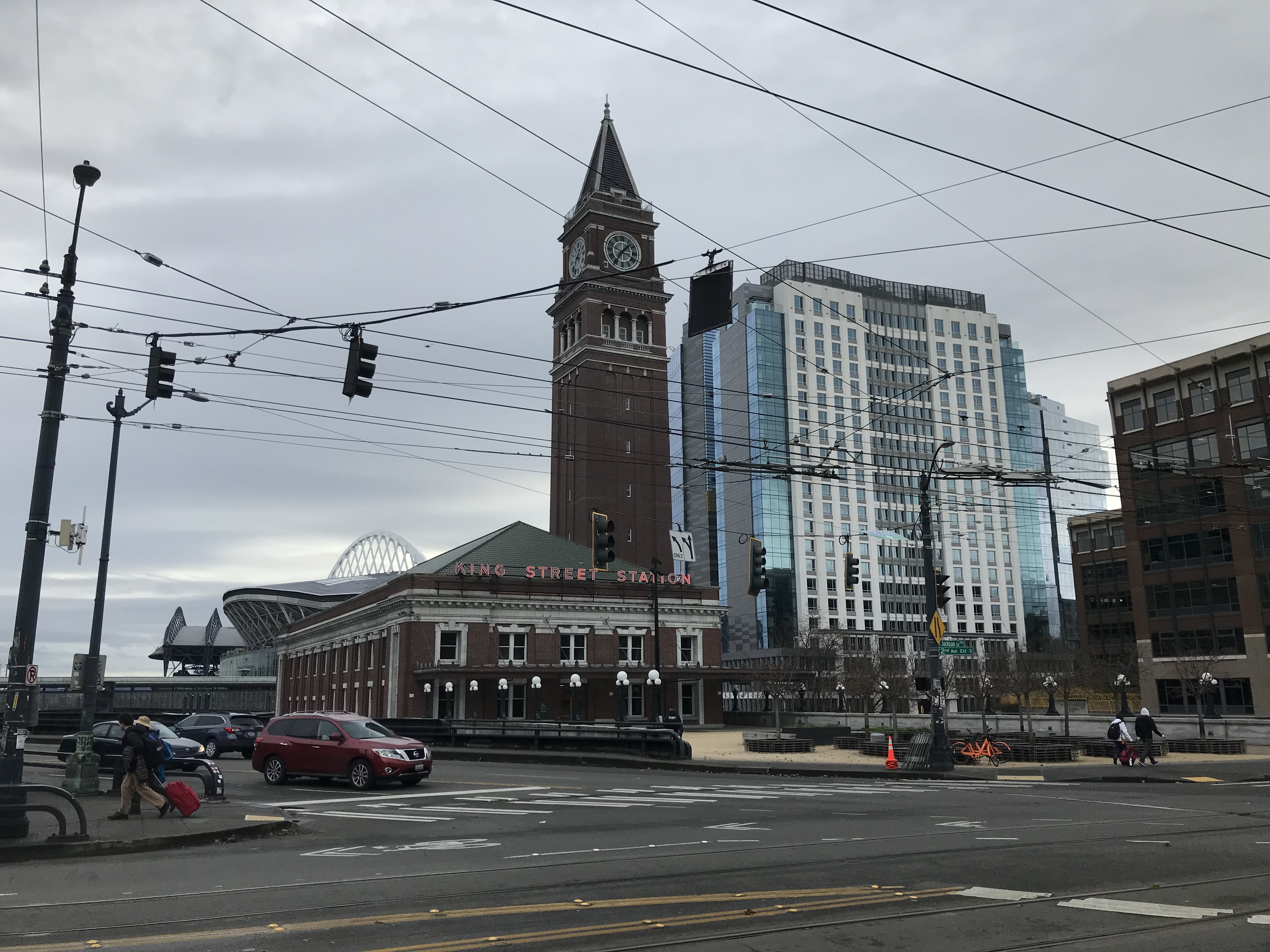 Controlling rent: Rents are rising in Berlin, but the city's boroughs are buying up apartments to keep the rents down. Can Berlin buy its way out of a housing crisis?
Thwarting terror: New York City will spend $50 million to install 1,500 bollards for pedestrian protection.
Collaborators get sued: Motel 6 is being sued by Washington State for outing guests to ICE.
CA housing reform: California State Senator Scott Weiner is proposing some very ambitious housing bills for the state, particularly around transit nodes.
Simple street calming: In St. Louis, large concrete orbs were installed near intersection corners leading to street calming.
No yet ready: In CityLab, Jack Barkenbus makes the case that Americans aren't ready for autonomous vehicles yet.
ADUs wanted: After regulatory reforms in California, accessory dwelling units development applications have risen dramatically.
Attack on weed: Legal marijuana could be threatened in Washington now that the United States Department of Justice has rescinded prior policy. State and local officials say that the state won't go back ($).
Roads to nowhere: The Guardian looks back at would-be "outrageous" highway projects that never got fully built but still remain "as roads to nowhere."
In a bind: Houston was devastated by Hurricane Harvey last fall heavily damaging well over 119,000 homes and could lead to a very different spatial pattern of reconstruction, but Nolan Gray in CityLab argues that many land use regulations stand in the way.
Endangered coastlines: The United States Department of Interior declared this week that coastlines across the country could be opened to offshore drilling, including in Washington and Oregon ($).
Zoning: Some times zoning can be abused. Bryan Barnett-Woods at Greater Greater Washington explains how they're supposed to be used.
Not mincing words: State Democrats are headed back to Olympia on Monday and they're making their top priority cutting billions of dollars to voter-approved transit. Heidi Groover over at The Stranger highlights how absurd that is and wonders if Democrats will ever use their majority to be pro-transit.
Community design: Developers for a project at 23rd Ave and E Union St want public feedback on design for a public square.
NIMN: Emily Badger in The New York Times penned a story on the transformation of "not in my back yard" to "not in my neighborhood."
Financial fallout: The lawsuits over the Amtrak Cascades derailment are beginning ($).
Accessible transit: An infill station on Phoenix's light rail line will be designed for people with disabilities in mind.
Structural racism: Streetsblog highlights how regional planning authorities often have serious structural racism built into them.
The case: In The New York Times, Jonathan Mahler penned the case for the New York City Subway.
2018 transit projects: Yonah Freemark, author of The Transport Politic, has published an update on opening construction starts planned for public transit project this year.
Racist-in-Chief: Under the watch of Trump, the United States Department of Housing and Urban Development is effectively killing a major fair housing rule, which will allow racial segregation to continue.

Stephen is a professional urban planner in Puget Sound with a passion for sustainable, livable, and diverse cities. He is especially interested in how policies, regulations, and programs can promote positive outcomes for communities. With stints in great cities like Bellingham and Cork, Stephen currently lives in Seattle. He primarily covers land use and transportation issues and has been with The Urbanist since 2014.