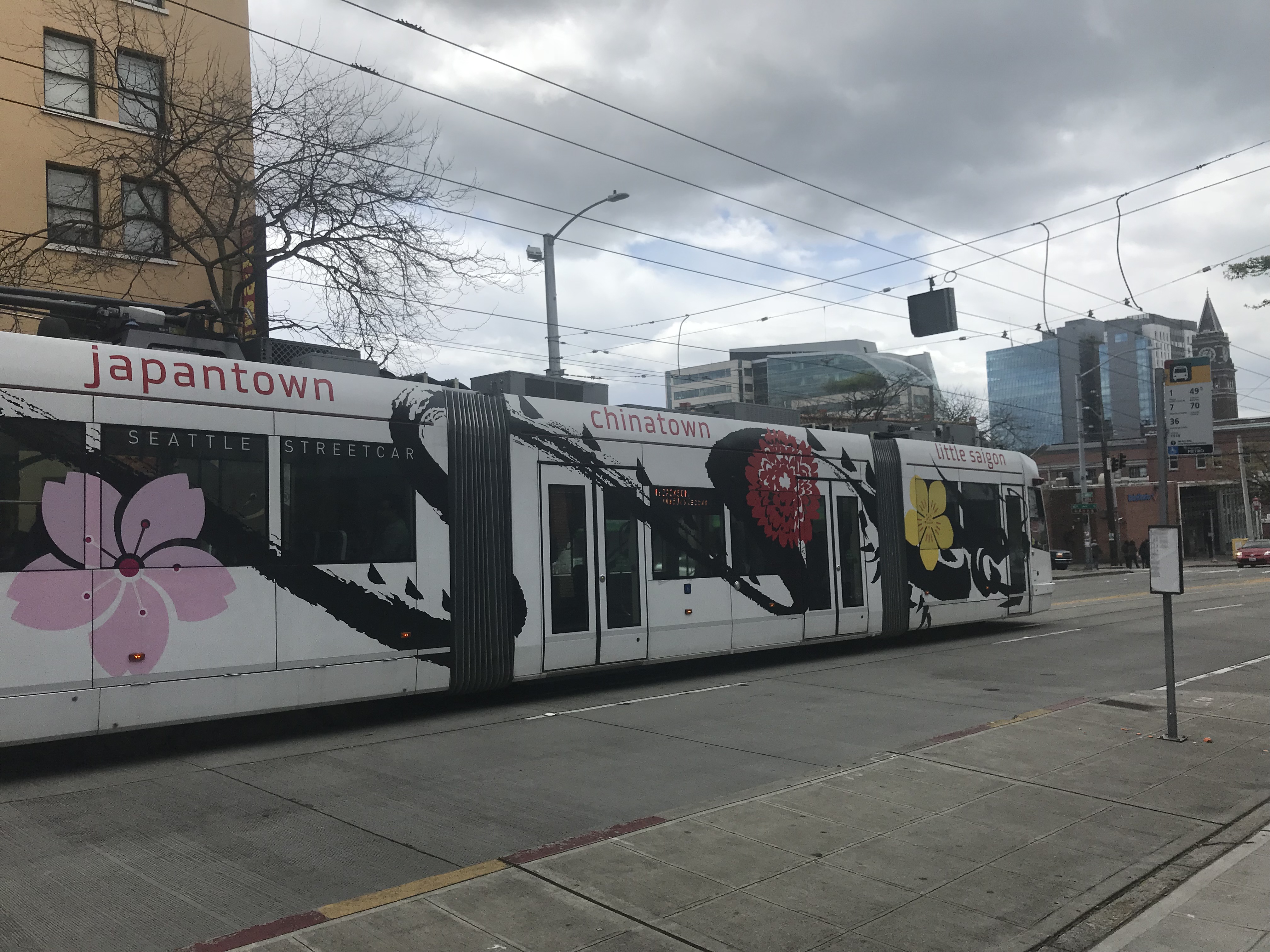 America's parking crater: This year's winner of Streetsblog's "Parking Madness" competition is Lansing, Michigan.
Recycling thermal garbage: Researchers from Concordia University are looking to create ways to recycle "thermal garbage" so that it can improve energy efficiency.
Eyman is back: Tim Eyman is back with an attack initiative against Sound Transit 3 and just won a case to send an anti-deadly force law to ballot hoping it will be defeated.
Return of the water taxi: A private developer in Renton is looking to pilot a Renton-Seattle water taxi service on Lake Washington and Lake Union.
High and mighty: According a new study, being on a higher floor is often associated with being a bigger financial risk-taker.
Going carbon neutral: Lyft says that they plan to buy carbon offsets to make their ride-hailing business carbon neutral.
Mo Town art: Detroit is planning more public art and less graffiti.
Diversity training: In response to a recent racist incident in Philadelphia, Starbucks will close its stores for an afternoon to train their employees on race.
Growth and transit: The Seattle Times went north Vancouver to find out how housing and transit are integrated right at stations ($), but is that the future for Seattle?
Mutant enzymes: "Mutant enzymes" could end up solving the global problem of plastics in the ocean.
Up house staying around: The Edith Macefield "Up" house is slated to stick around permanently for now.
Merciless: A new Tacoma landlord wants to improve units and get higher rents, but in doing so is evicting residents in desperate need of affordable housing.
Repossessing affordable housing: In an effort to deal with an affordable housing crisis, Barcelona is looking to take over repossessed housing.
SB 827 is dead: A very YIMBY bill in California to increase housing density around transit failed in committee.
Why not turnstiles: Why doesn't Sound Transit use turnstiles ($)?
A planning tool: A SimCity-like tool lets urban planners see the potential impact of their ideas.

Stephen is a professional urban planner in Puget Sound with a passion for sustainable, livable, and diverse cities. He is especially interested in how policies, regulations, and programs can promote positive outcomes for communities. With stints in great cities like Bellingham and Cork, Stephen currently lives in Seattle. He primarily covers land use and transportation issues and has been with The Urbanist since 2014.