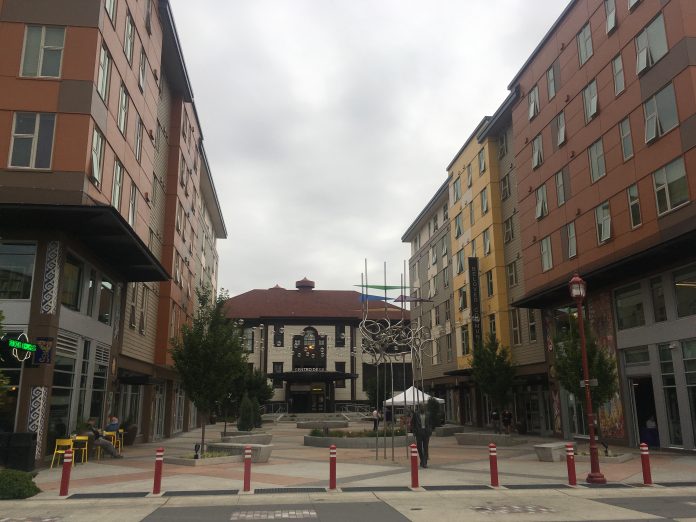 Seattle is changing and growing increasingly unaffordable for working class people. One solution is to build more public and non-profit owner affordable housing to provide options for lower income residents at risk of being displaced. Seattle has been investing in affordable housing for many years and has a lot of wonderful projects built and in the works. On August 11th you are invited to join The Urbanist and others as we learn about some these great community based affordable housing projects along the Link light rail line in South Seattle.
We will use the light rail to travel the Rainier Valley learning about El Centro de la Raza's Plaza Roberto Maestas. El Centro de la Raza began in 1972 with dedicated Latino activist seizing the old Beacon Hill School and demanding a space for their community in the city. Now after many years of work they have the school and the Plaza Roberto Maestas – a truly mixed use community next to the Beacon Hill Light rail station that includes affordable housing, retail, childcare, social program and public open space. Here we will learn about the history of both El Centro de la Raza and Plaza Roberto Maestas and what the future holds in store.
We will then travel via light rail one stop to explore Mt. Baker. Currently the cross roads of two of the Rainier Valleys busiest roads – Martin Luther King Way and Rainier Ave, it has a future as a dense, affordable, and transit oriented neighborhood just around the corner. Thousand of units of multifamily housing, many of which are being developed as various levels of affordability are planned as well as new open space and transportation improvements. We will learn about past and future affordable housing projects as well as some of the other changes that are in store for the station area.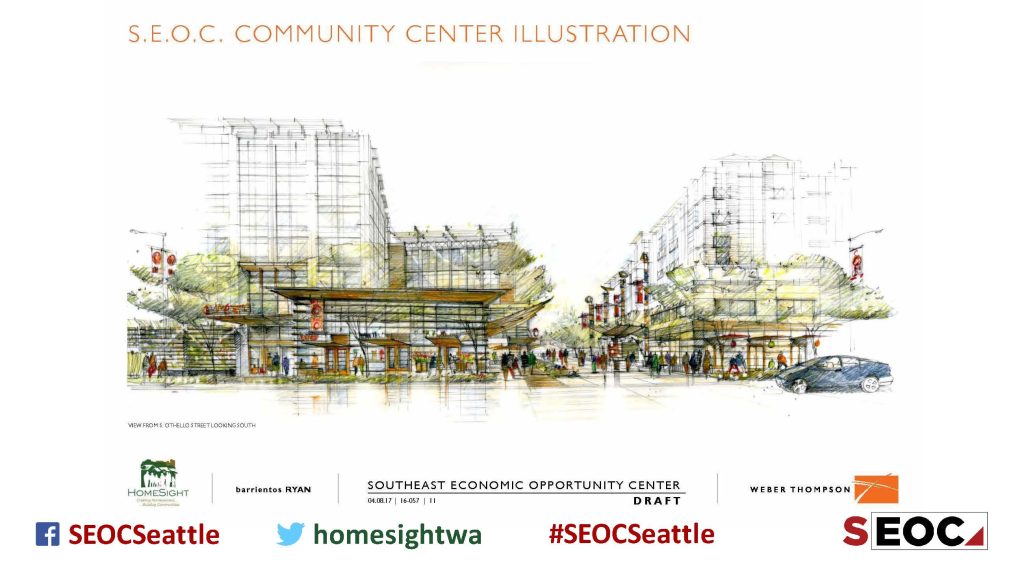 Lastly we will travel to Othello Station to learn about the proposed Othello Square project. Being developed by HomeSight and a wide variety of community partners, this catalytic community project will incorporate affordable rental and ownership housing, a multi cultural community center, low income medical clinic, childcare, economic development offices, affordable commercial space, and a charter high school. It's first phase, a charter highschool is suppose to start construction this fall with the other phases following after. It will fulfill the promise of the light rail station by bringing life and services to the busy intersection of Othello and Martin Luther King Way
We will meet at Plaza Robert Maestas (adjacent to The Station coffee house – perfect for your pre-tour food and drink needs). This tour will travel by foot and Link Light Rail. Participants are responsible for their own rail fair and for travel back from our final destination. The tour will happen rain or shine and participants should be prepared to walk approximately 1 mile. If there is interest there is an option for lunch at one of the may great restaurants near Othello Station after the end of the tour.
Ticket are available here.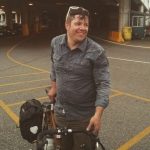 Patrick grew up across the Puget Sound from Seattle and use to skip school to come hang out in the city. He is an designer at a small architecture firm with a strong focus on urban infill housing. He is passionate about design, housing affordability, biking, and what makes cities so magical. He works to advocate for abundant and diverse housing options and for a city that is a joy for people on bikes and foot. He lives in the Othello neighborhood with his fiance and kitty.